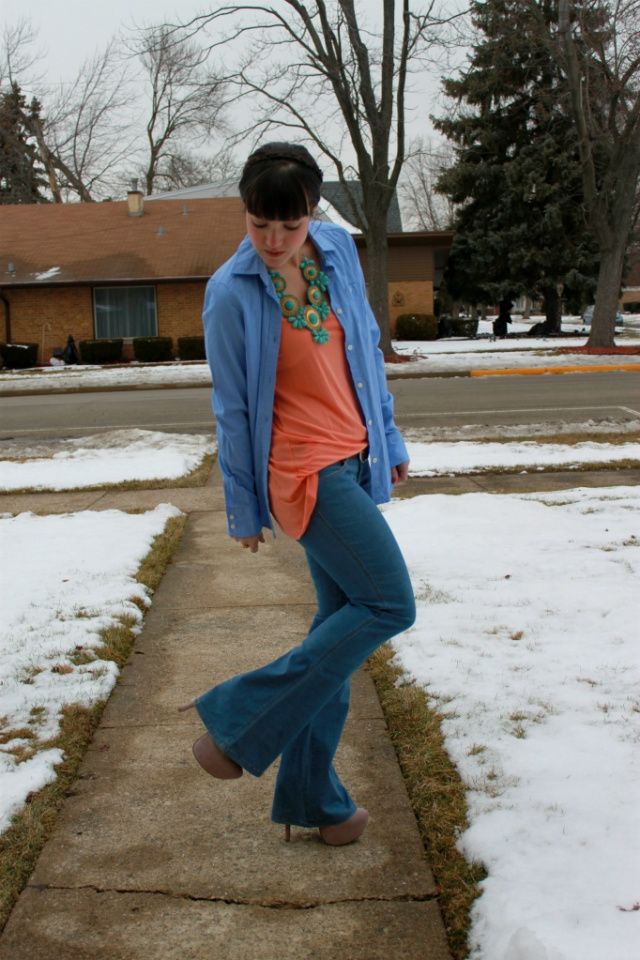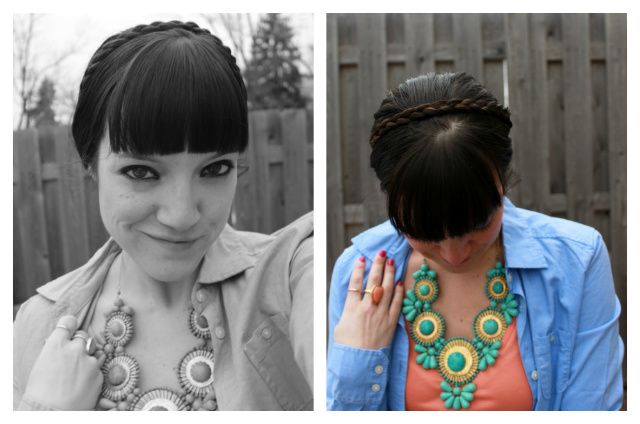 Tank: ASOS, Shirt: American Eagle, Jeans: Frankie B, Belt: Loft, Shoes: ShoeMint, Necklace: Shoedazzle, Quartz Ring: Free People, Gold band: Kohls
Is it winter here in the Chicago suburbs? We get snow for the first time, then it gets warm again. I'll take it, but it's still a bit weird not freezing outside with no coat on in mid January.
It was a day 3 hair for me (meaning I did not want to wash it! lol) so I braided a headband and put the rest into a bun at the nape of my neck. Super easy and I think super cute!
Now for the sad/great news. I LOVE this necklace. It goes with so many things and will be perfect for all the lighter colors that are in style this spring. Sadly since I have had 2 spinal fusions in the past 4 years I found that it was too heavy for me. ;( By hour 4 I was hurting. It's not crazy heavy, just too heavy for someone who's had 2 neck surgeries. So the great news is it's up for sale in my
"shop my Jewelry"
section and looking for a good home. ;)