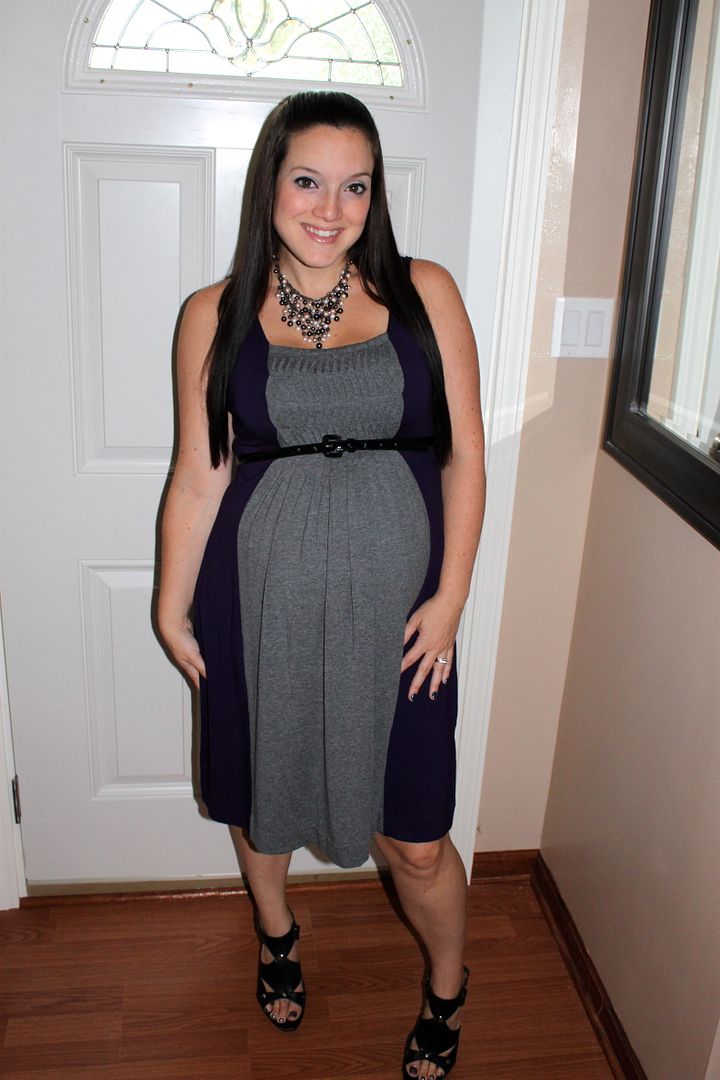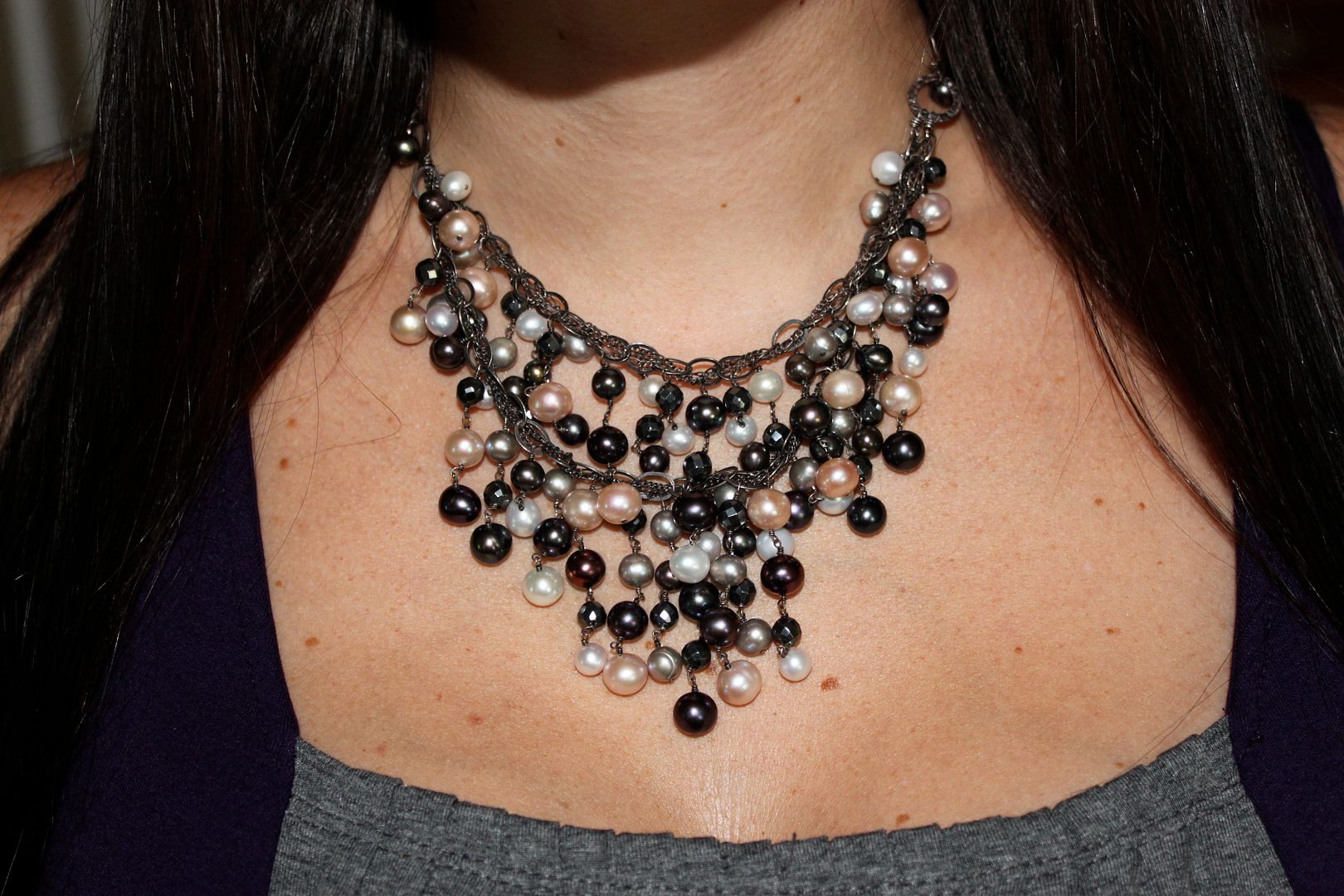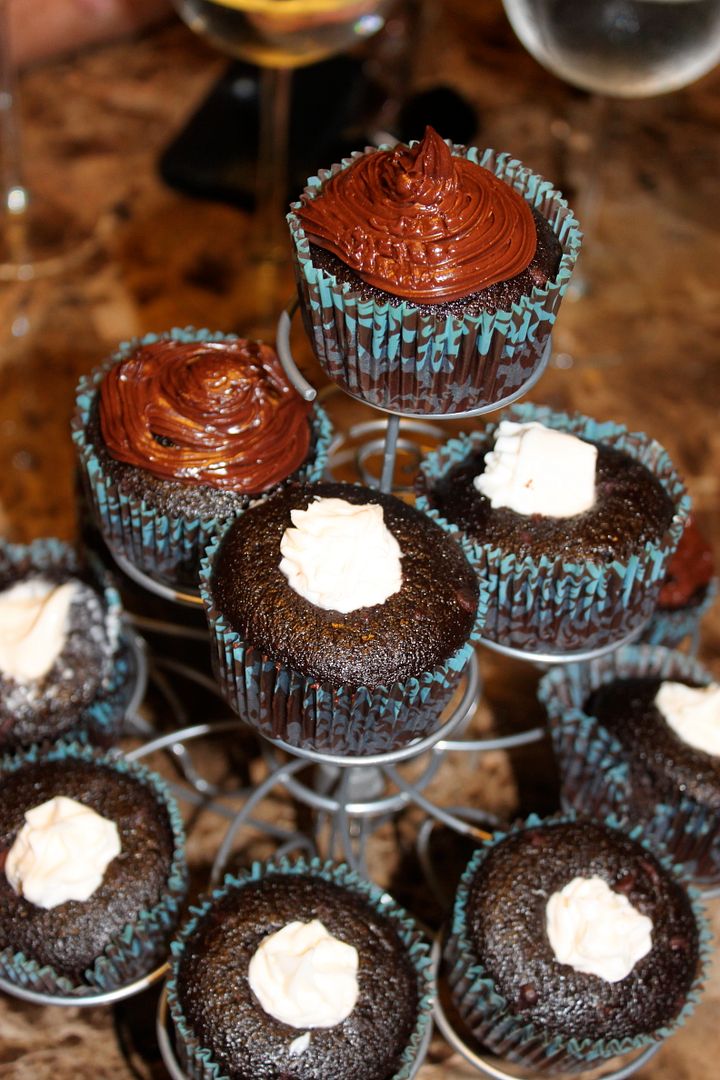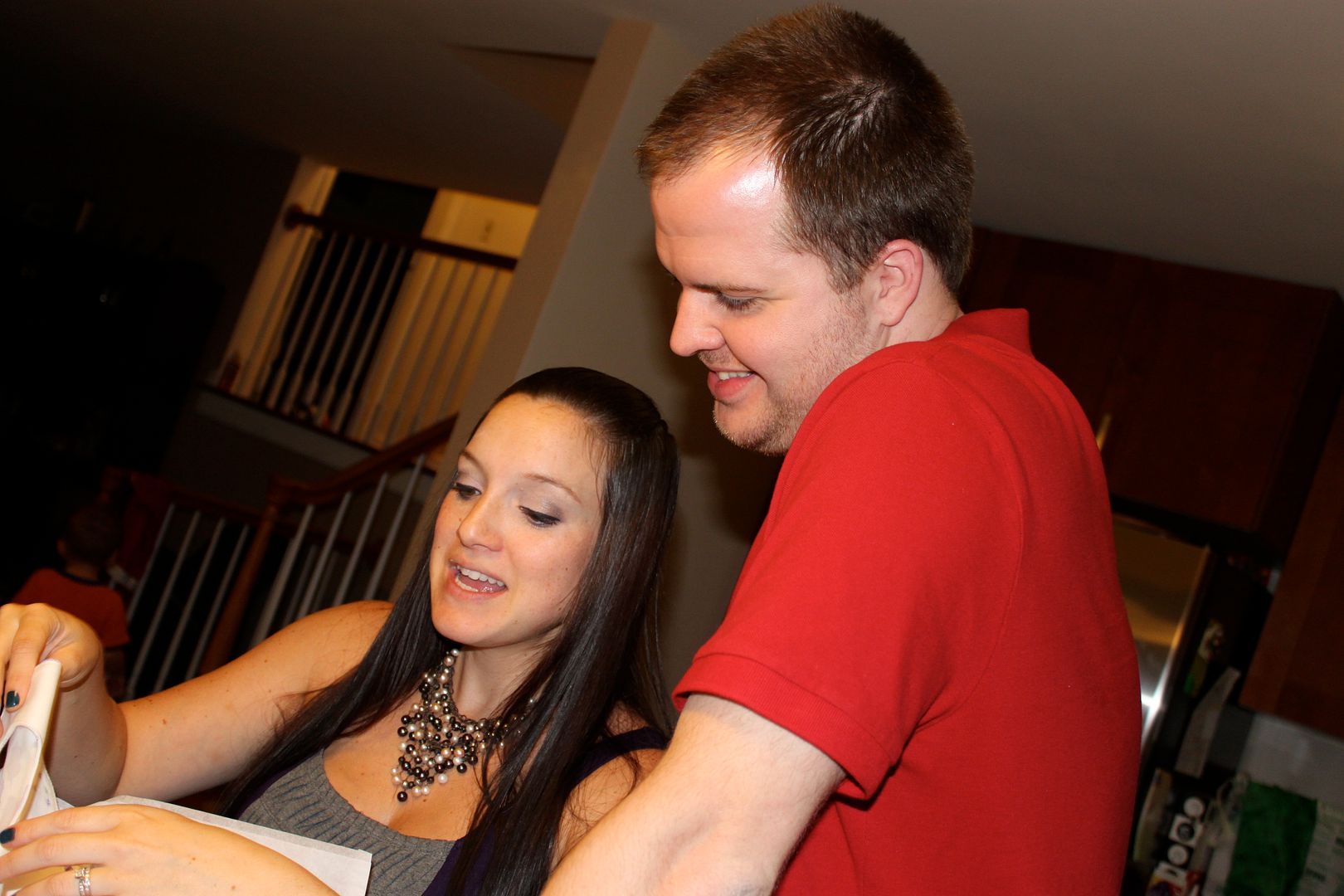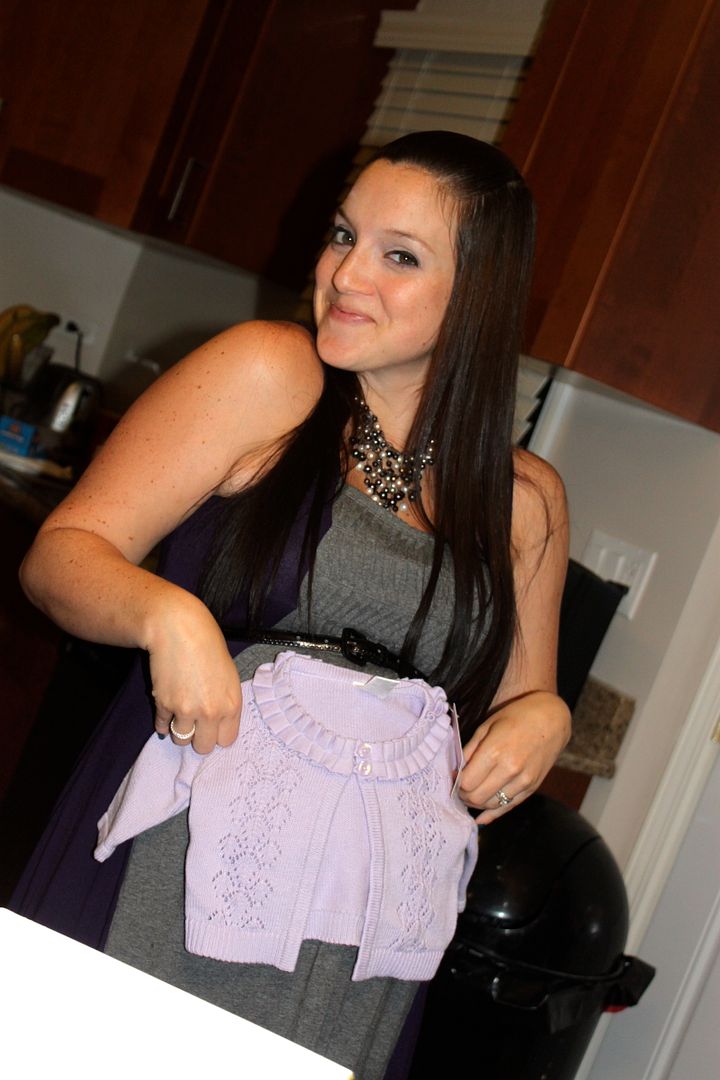 Dress: TJ Maxx
Belt: Forever 21
Shoes: Steve Madden
Necklace:
Erin Gallagher Jewelry
Ring: Tiffanys
On Monday night I had my husbands parents and sister over for dinner. I made meatloaf, crescent rolls, a chopped salad, and my beautiful sister-in-law made some amazing cup cakes. We had so much fun complete with a dance party to Katy Perry's new album! Man does my son LOVE to dance! There was also a super cute gift given to the bun in the oven. She now has a Thanksgiving outfit! ;)
I decided to wear this great (non-maternity) dress I found a couple weeks ago for under $20! I love the colors purple and gray together! I was extra excited to wear my new Erin Gallagher Necklace though. How AMAZING is this piece?! I felt super luxurious wearing it all night! I paired this outfit with a black belt to give me some shape and some cute black heels.