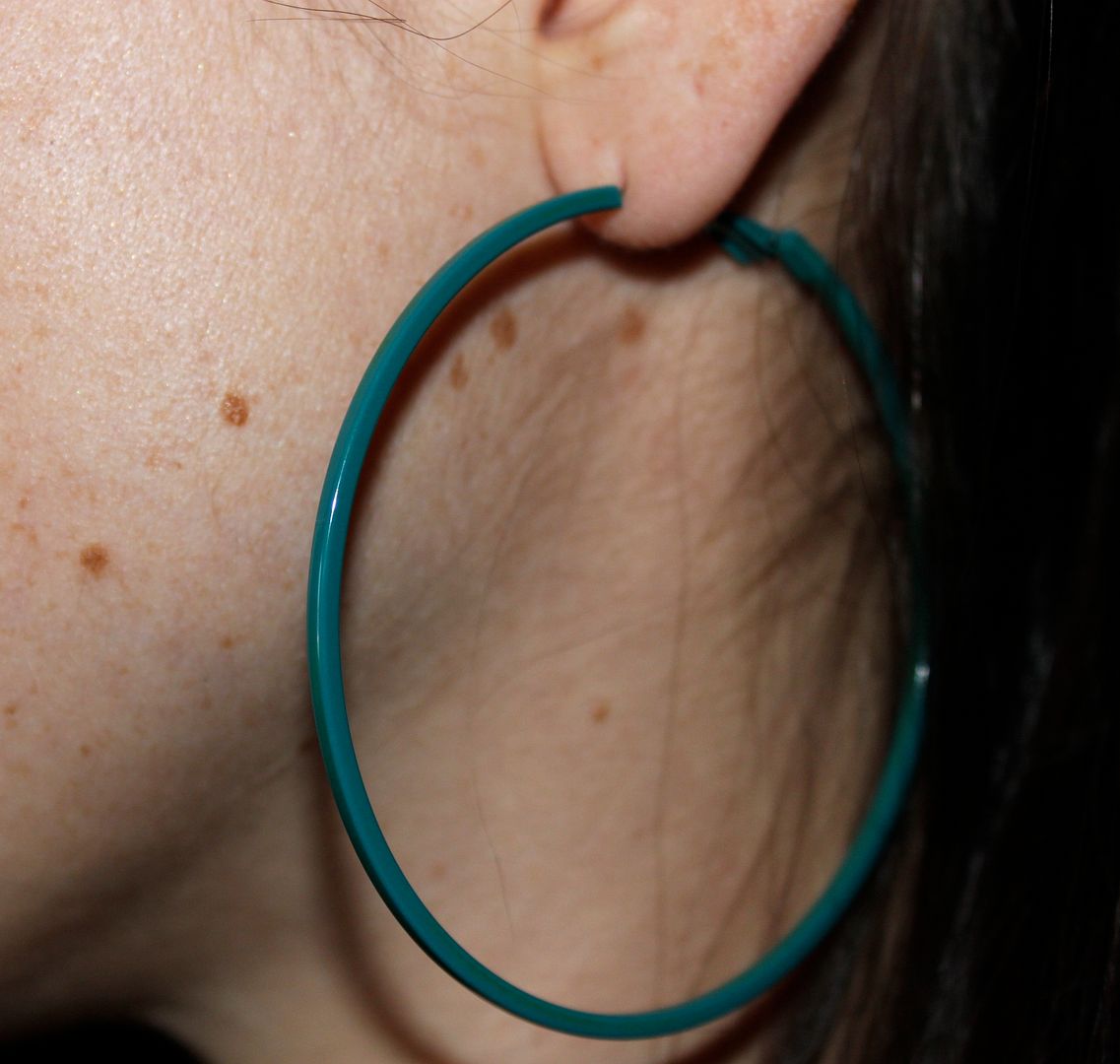 Dress: Pea in the Pod
Shoes: Payless
Bangles: H&M
Earrings: H&M
I had so much fun this weekend at my husband's rock show. For those of you who don't know him, he is the drummer in this band.
The place was packed, we saw lots of great friends, and I somehow stayed out until 11:30pm! ;) Hey, it was an all ages show and we got there at 6:00pm. That's a long time for me to be my normal social butterfly self! My ankles were definitely swallow by the end of the night.
It was a bit hard during the first few songs to get my baby to stop knocking the wind out of me though. Not sure if the drums and base sound scared her or if she was dancing, but it left me in some pain. Luckily about 4 songs in she fell back asleep and I got some relief! Lets just say, that's the last time I attempt a rock show in this pregnancy!
I wore this amazing dress I found at Pea in the Pod. They are having a great sale right now on all summer items so it was very discounted! LOVE THAT! I decided to pair it with these bangles and earrings to give it a teal color pop. I felt pretty and that's all that matters in the end!