Secret Weapon: Stilettos and Diaper Bags Edition
Hello my fellow fashionistas! My name is Tiffany, author of
Fashion Ammo
and serious fan of Stilettos and Diaper Bags. As you may imagine, I was thrilled and honored when Lisa asked me to guest blog for her while she has her baby girl (ah, so excited!). For today's post, I wanted to bring to you a secret weapon of mine, S&DB style.
Today's secret weapon focuses on minimizing the waistline, something I think all women, mothers or not, can definitely appreciate. These things are simple, easy to execute, and definitely worth it to create that small, hour-glass figure we all covet.
Empire waist dresses. Simple in silhouette, do so much for your waist. It seriously sucks you in at your tiniest and is very flattering. I was thrilled when I found this dress on sale at Anthropologie as I've been eying it for awhile. Seen
here
back in July.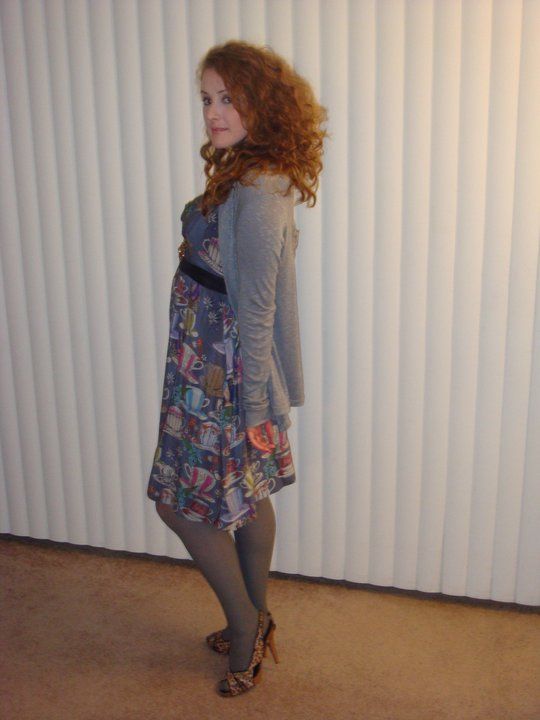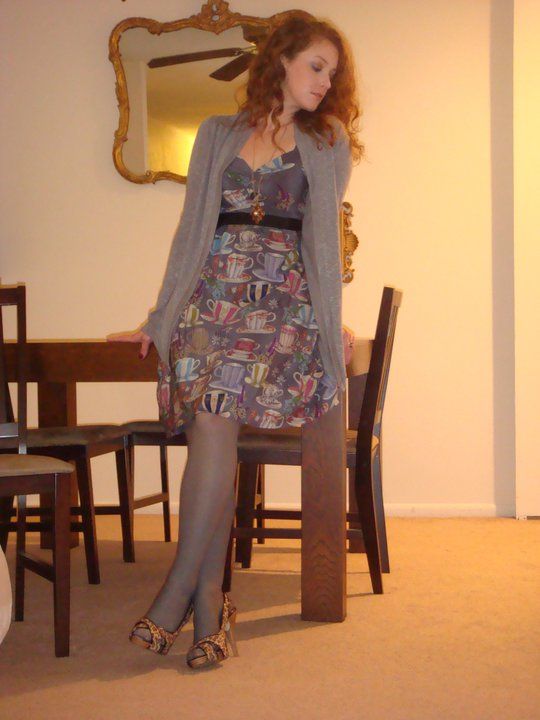 Tights. Sucks everything in: legs, waist, hips, butt, and some of them can even be stretched up to your bustline!
Stilettos. Always flattering and make you appear thinner. I don't know why, but they just do.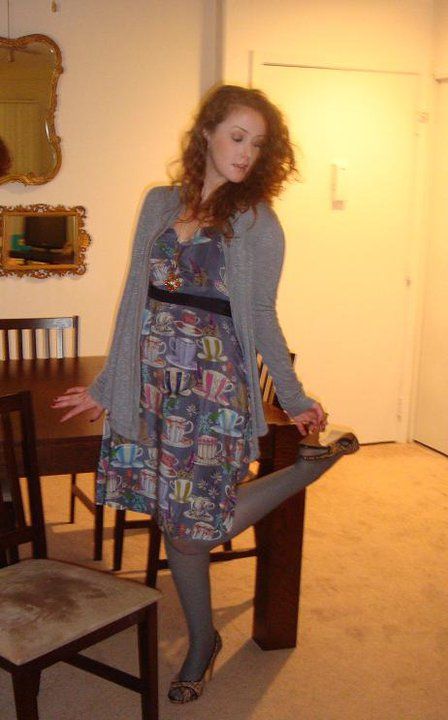 Creating lines. Mine, done with a longer cardigan here, creates long lines, which make you appear longer. Whether it's in pattern, accessories (long necklaces!), or hemline, this is an easy way to lengthen your body.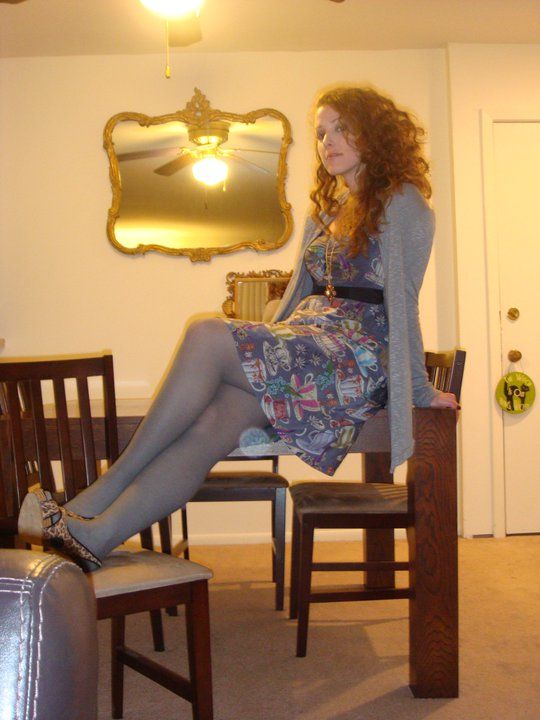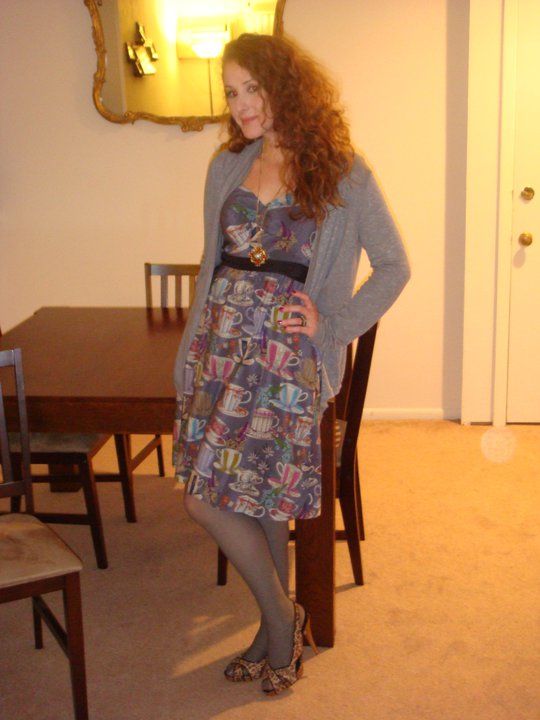 Dress: Anthropologie
Cardigan: Urban Outfitters
Tights: Target
Shoes: Charlotte Russe
Necklace: Vintage
Thanks again to Lisa for giving me this opportunity and congratulations to you and Ryan! As I'm sure, she will be yet another fabulous addition to your life, wardrobe (think of all of the cute things she can wear to compliment you!), and of course, your sassy diaper bag paired with stilettos.