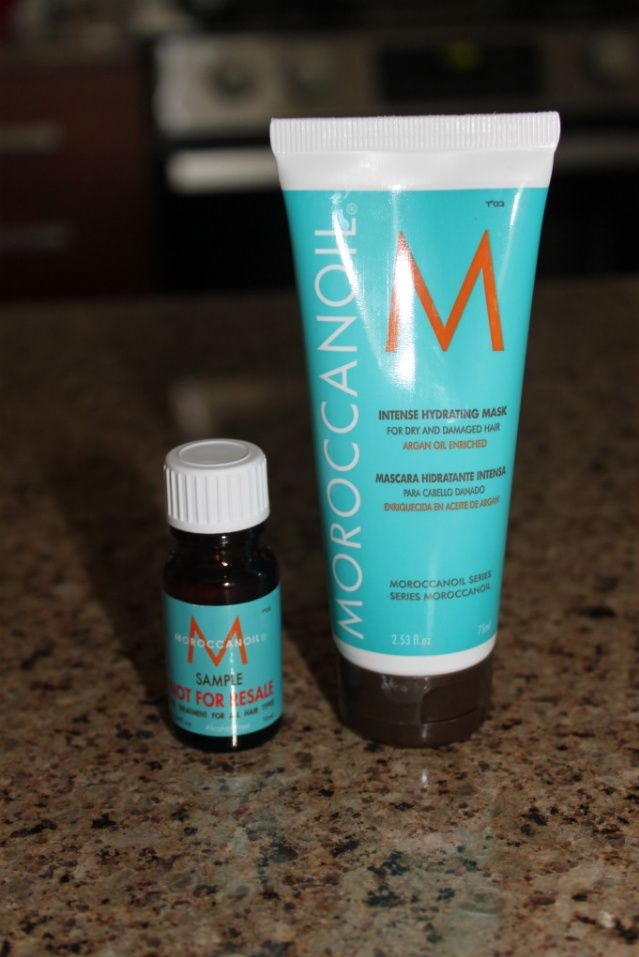 This is one of the product samples that I received this time around with
New Beauty Test Tube
. I AM IN LOVE!!!
Moroccan Oil
: $32
Is it worth it? YES!! You put the cream on damp hair and leave it in for 5-10 minutes then rinse it out. The oil then goes on the clean damp hair and you dry and style as usual. The result? WAY less frizz and more strait hair. Plus the smell is intoxicating. Seriously, I love the smell.
I even skipped the oil one time and just did the mask and let my hair air dry and it looked great! Let's just say I would NEVER go with out my straightener, but I actually didn't need it this day!
Have any of you tried this product? Were you as happy as me with it?