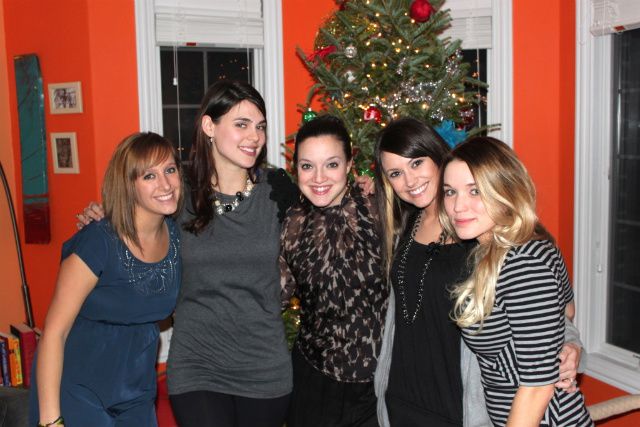 We actually got together for a friend Christmas party this year! Our friend Jaclyn came later that night and Christine had to work, but somehow most of us were able to meet up! This is getting harder and harder, but we do what we can! ;)
Ali's house looked amazing and we enjoyed great food, wine, and music. We even had a secret santa and I got the gift from Kristin!! I am very excited about this fact because her gift was a pair of Kate Spade earrings! I LOVE THEM! I didn't take a picture of them, but you will see them in upcoming outfit posts for sure!
Since I didn't take a picture of the earrings please enjoy these funny out takes from the night: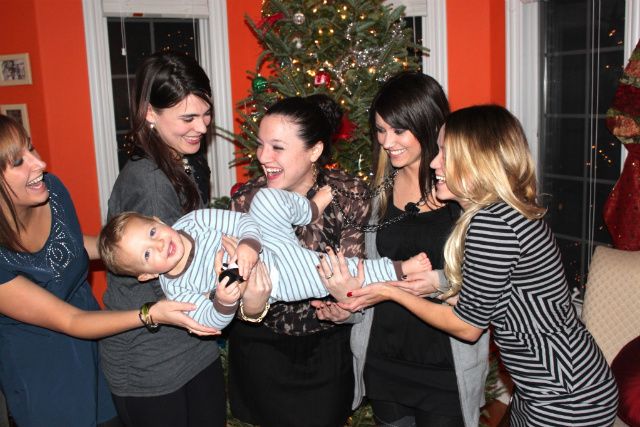 Merry Christmas!