Has anyone ever heard of stocking day? Before I met my husband I never had either!
In my family you get your stocking Christmas morning while you wait for your mom to finish cooking breakfast. It's a stall tactic to keep us occupied long enough to not realize we were not able to open the gifts under the tree yet! ;) As we got older this tradition stayed the same. We always get to open our stockings first. They were always filled with candy, lotto tickets, $5 gift cards to Dunkin Donuts or McDonalds, and other small fun items.
Okay, back to stocking day. My husbands family celebrates this day on December 6th every year. It's kinda like a mini Christmas at the beginning of the month! Here is what came in my kids stockings from my in-laws this year: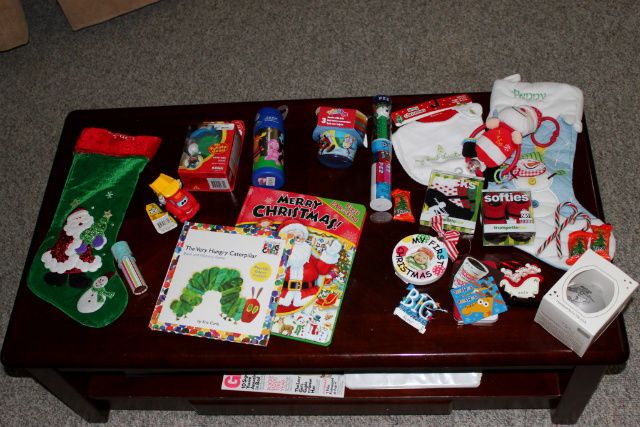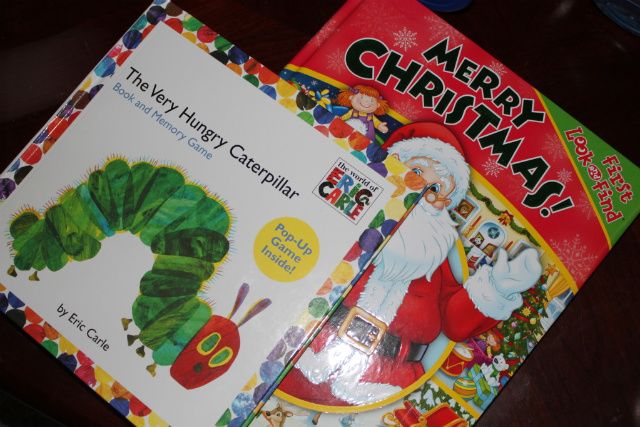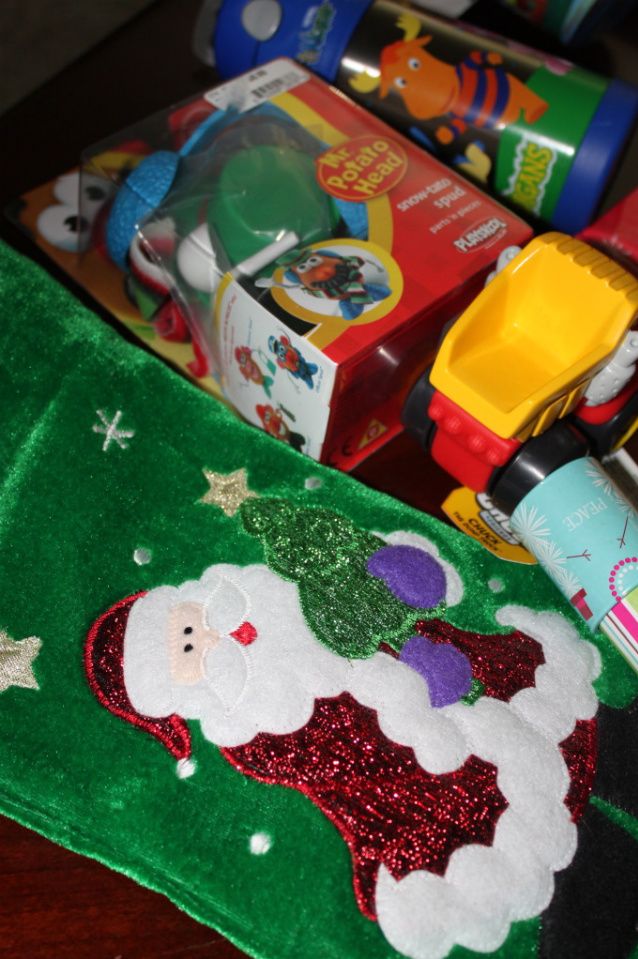 I finally asked my mother-in-law what this tradition is all about and she told me when she was younger she always celebrated St. Nicholas Day. Every year on the 5th they would put their stockings out (or in history people would put their shoes out) and on the 6th they would get to open them. She said she remembered always getting an orange in the bottom of her sock and what a big treat it was to get fresh fruit. She admittedly goes a bit over board for the grand babies, but loves to spoil them! ;)
We are so blessed and I am definitely aware of it (and very grateful for it). My kids are also very spoiled because we now do both stocking day and a candy filled, small items stocking on Christmas morning!
How do you handle all the old and new traditions? Do you and your family combine your holiday traditions?