I've always wanted (and needed) a better place to store my jewelry. Up until now, it has had 3 homes. A small jewelry armour, the top of my dresser, and the rest found a home in my bottom dresser drawer!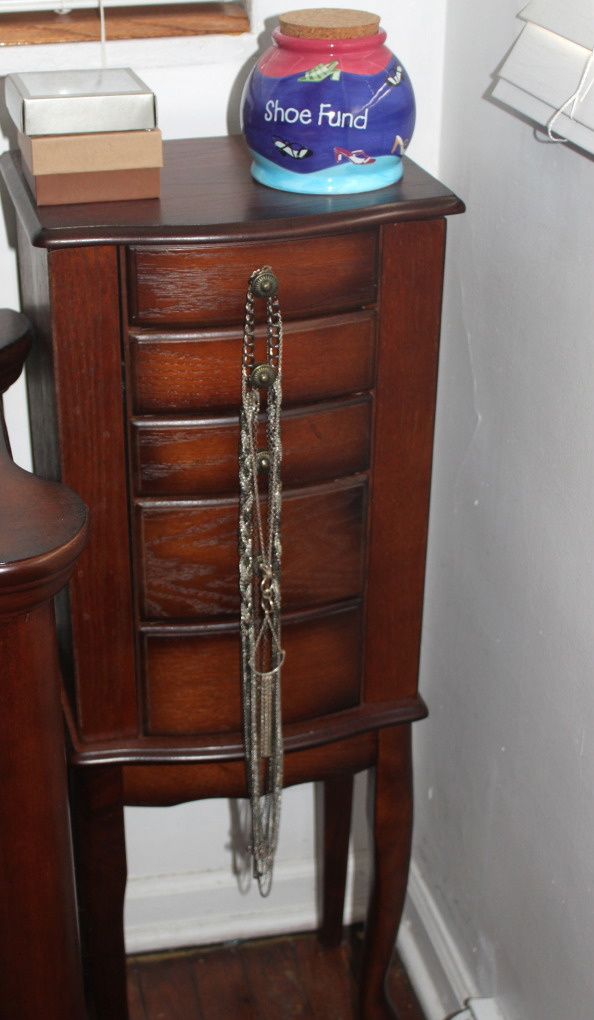 Well no more jewelry all over the place because when we were at Target on Friday, I found this jewelry armour for $49.99!!
I had so much fun filling it up! I found jewelry that I forgot I had!! Woo hoo! ;) Here's a peek at what my jewelry collection looks like all organized. The majority of it is costume jewelry, but as I get older I plan to fill this baby with diamonds! haaa I kid, I kid......okay, maybe a few diamonds wouldn't hurt!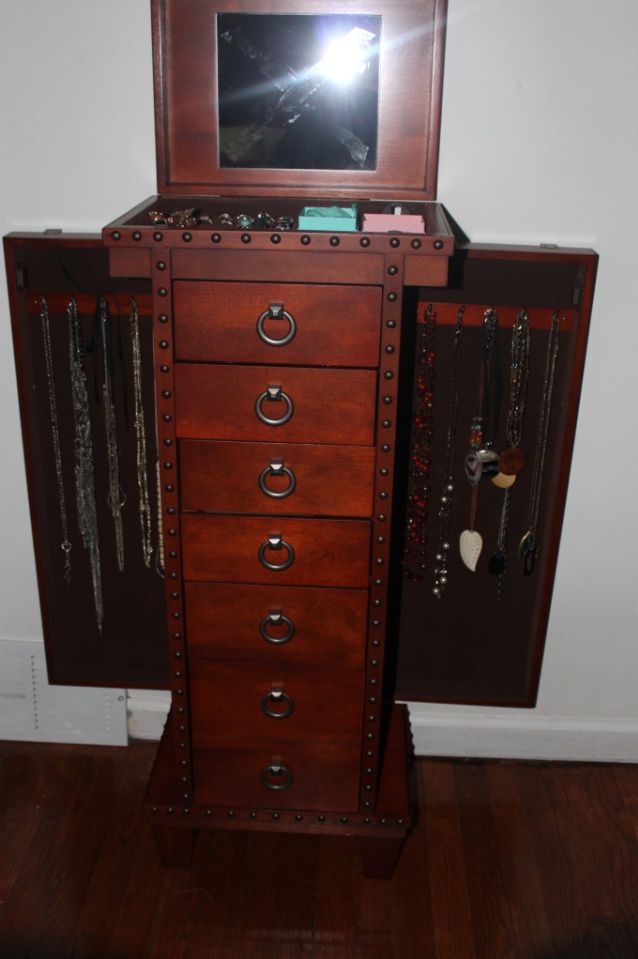 Here are my rings and earrings
Bracelets
Statement necklaces
Cuffs and bangles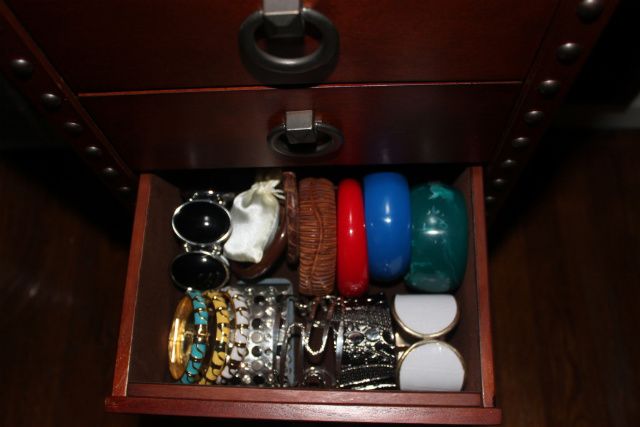 I hope you guys find the same sale at your Target. It retailed at $250, so $49.99 is a steal!