Although the second round of injections hurt somewhat less, the recovery has been worse. Go figure!
I haven't put on makeup in over a week, but since so many people have been over helping me I have been getting dressed at least! Here are my attempts at recovery chic: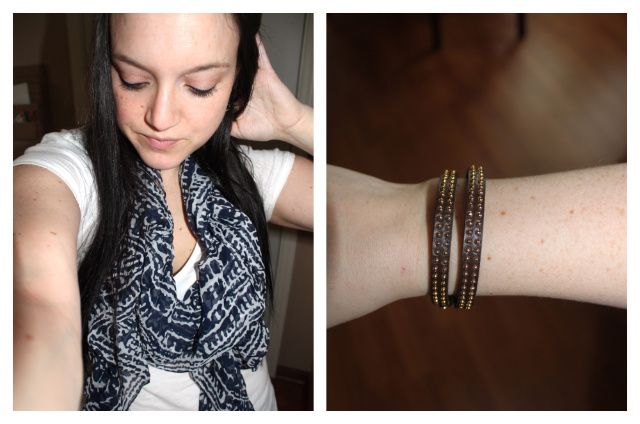 Scarf:
Express
T-Shirt: Victoria's Secret
Leather bracelet: Baublebar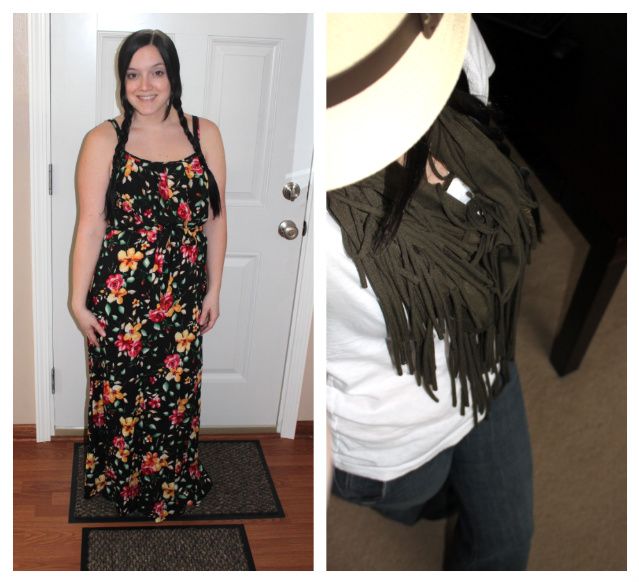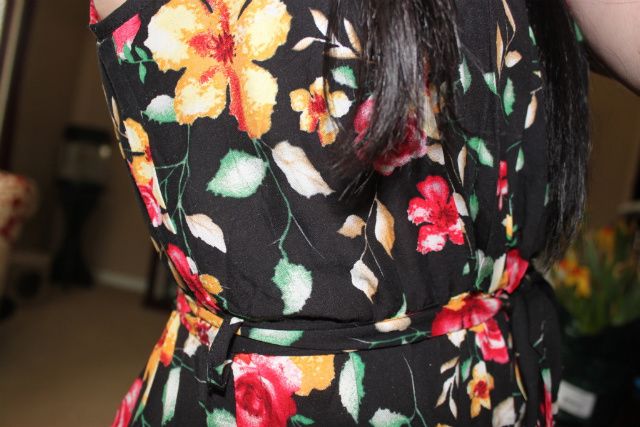 Floral Maxi Dress: Forever 21
Hat: Charming Charlie
Scarf: Creatively yours
T-Shirt: Target
Jeans: Old Navy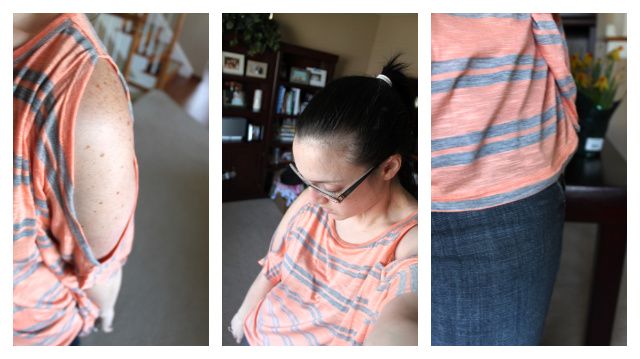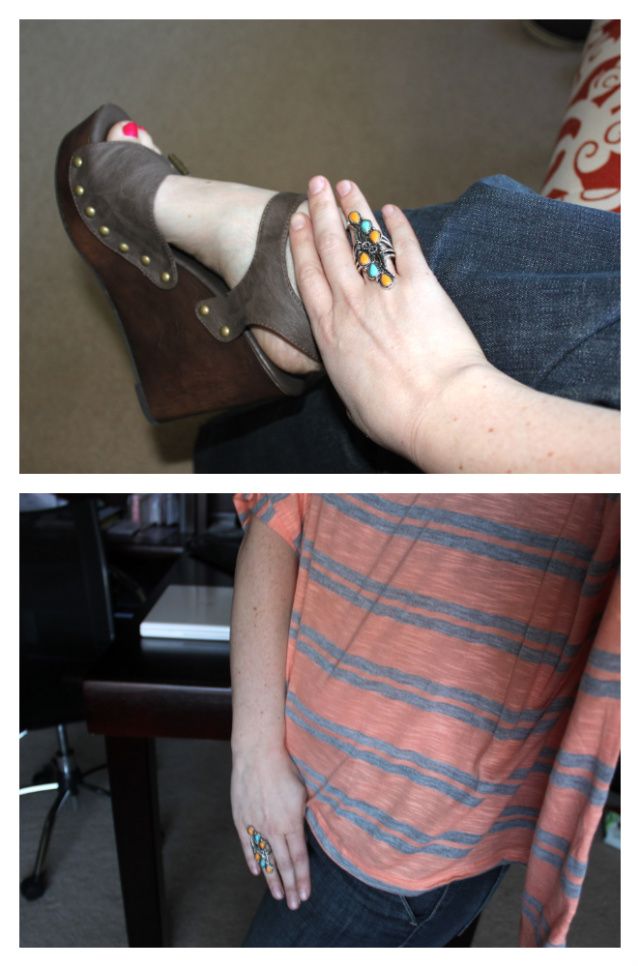 Top:
Threadsense
Jeans: Old Navy
Ring: Lucky Brand
Shoes: Forever 21
I've really been loving scarfs lately. It's a very easy way to jazz up a basic t-shirt! I also have been dying to wear this floral maxi. It is light weight, colorful (which cheers me up!), super cozy, and was quite cheap! LOVE that! And...how great is my Lucky brand ring?! Just because I can't get fully dressed does not mean I can't be wearing great accessories! ;P
In other news, 5 pounds left until I'm back to pre-baby weight! Woo hoo! I am almost there!