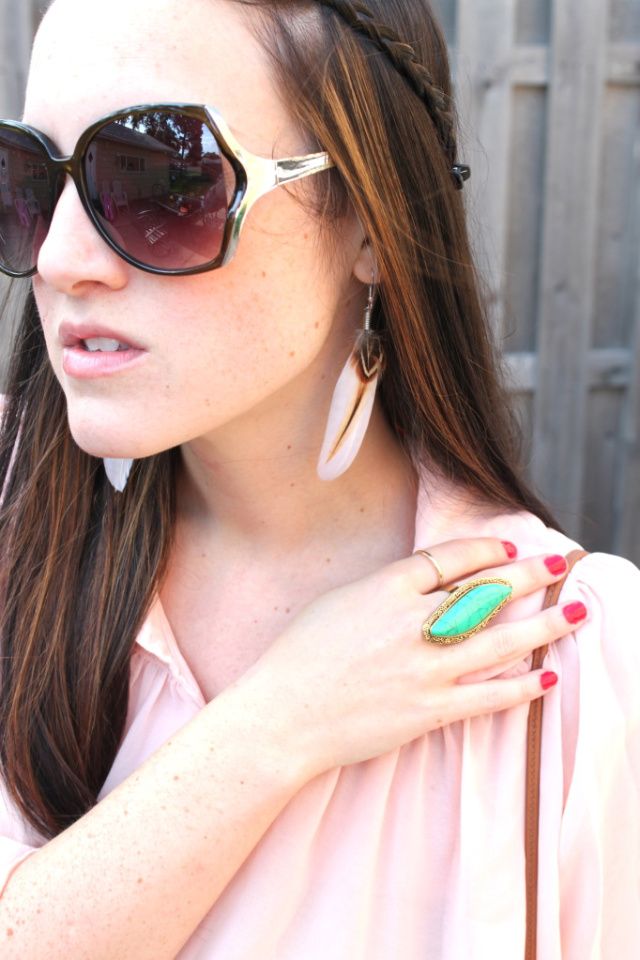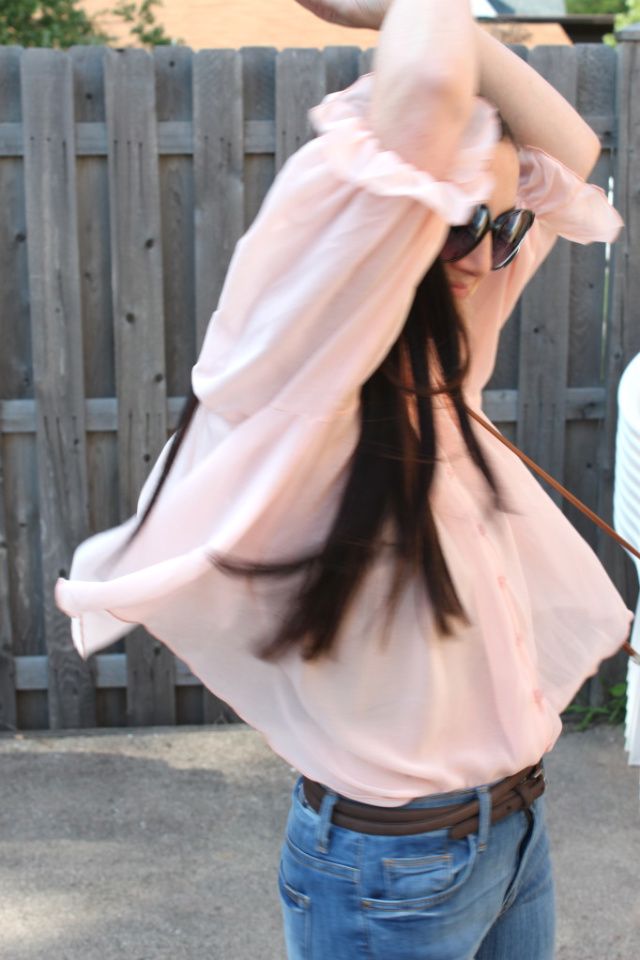 Top:
Tilly Botuique
Jeans: 7 for all man kind
Belt: Loft
Wedges: Forever 21
Large Ring:
Modcloth
Gold band: Kohls
Feather Earrings:
Free People
Hand Nail Polish: OPI- Conquistadorable
I am in love with this blouse! I can't believe it took me so long to wear, but I've had this bad boy for a few months now. Since we were headed to an outdoor concert venue where there would be a LOT of eating and drinking happening, I decided to go with this chic but cozy look!
Below is a pic of me and Ryan lounging at the show.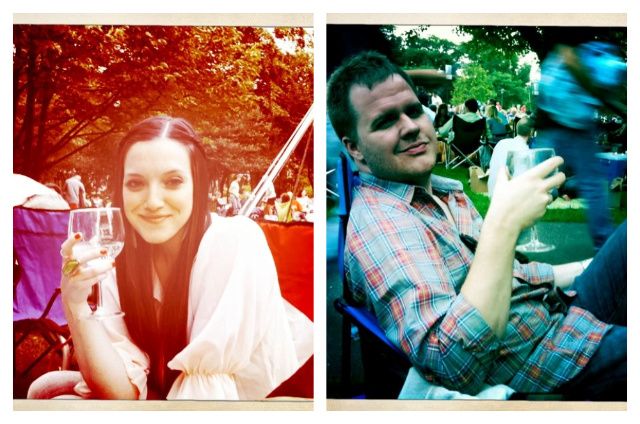 Now on a completely unrelated note, here is a picture of my new favorite treat. Chocolate covered caramels with sea salt on top! My mother-in-law found them at Whole Foods and now I am addicted! They are stupid good...promise!