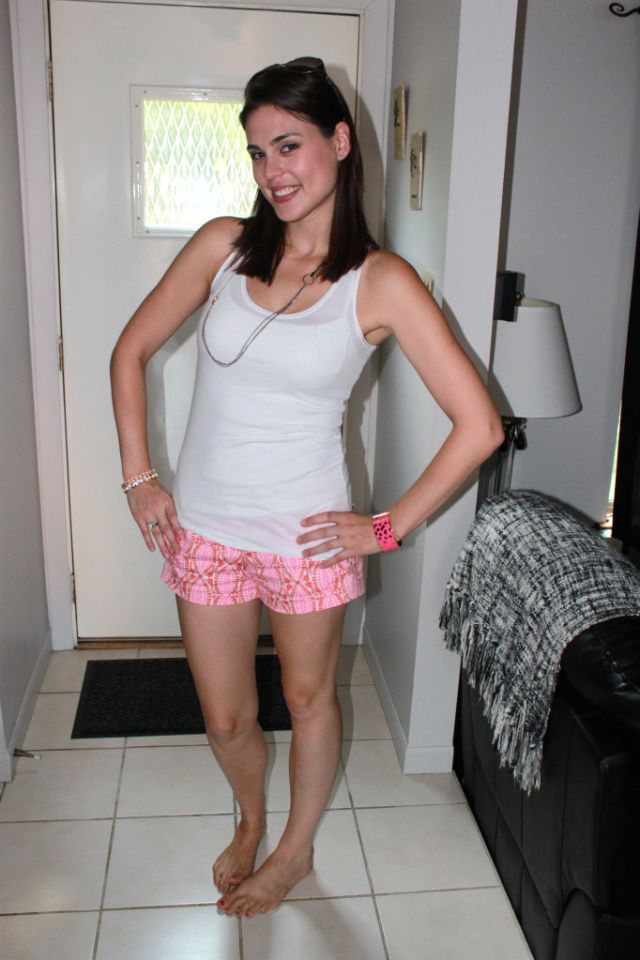 This weeks "I want what she has!" goes to
Lindsay Burdett
. I am loving this entire look, but I am lusting over the shorts and all bracelets!
Shorts: $30 J.Crew
Hot Pink Bangle: $38 (on sale)
Kate Spade
Pink beaded bracelet: $5 (in a set) Old Navy
Sparkly Bracelet: $16 J.Crew Factory
Lindsay, you look amazing! All those
charity races
are paying off!!! Loving your look and loving your new hair cut/style too! Pink looks beautiful on you, and who wouldn't love a pretty lady in pink?!
P.S., who looks this good in 100 plus degree heat index weather?! Show off! ;)
On a different note, I've decided to now blog 6 days a week. I will be adding a post every Saturday and I hope you all stop back and check out the extra content! ;)