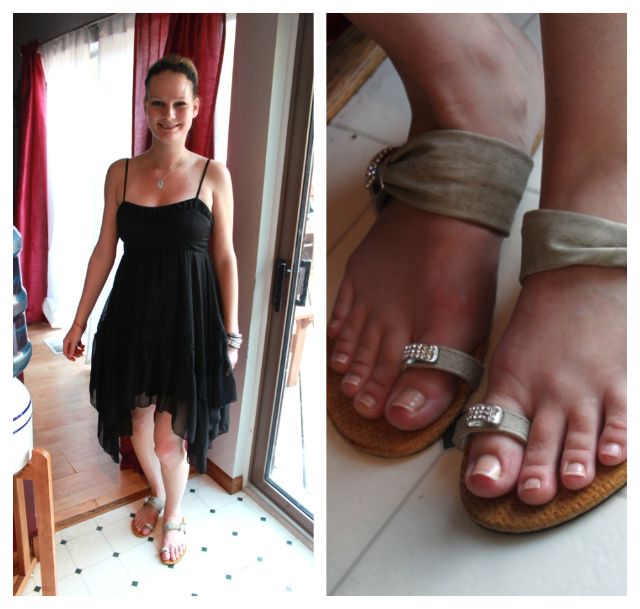 This weeks "I want what she has!" goes to Christine Todish. I love both this dress and these adorable sandals!
Dress: $9.99 (on sale from $16.99)
Discovery clothing
Sandals: $9.99 Discovery clothing
I love this look and I love these prices! Now that discovery has shoes too, I really need to get to the store. It's been far too long since I've shopped there! (I used to go with
Tiffany
on a regular basis back in the day! SO MUCH FUN!) Christine, you look amazing! Great finds and even better prices! Score!!