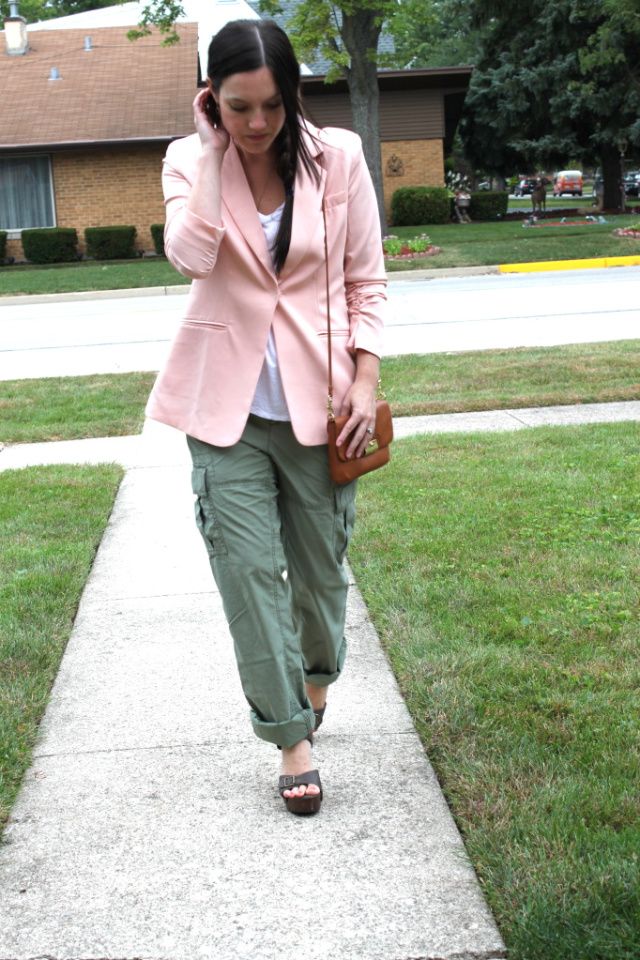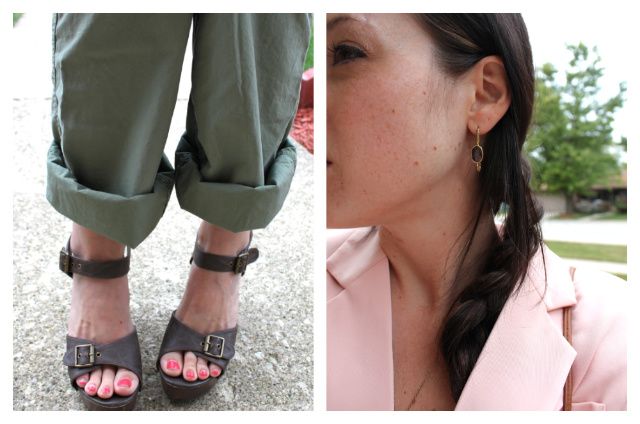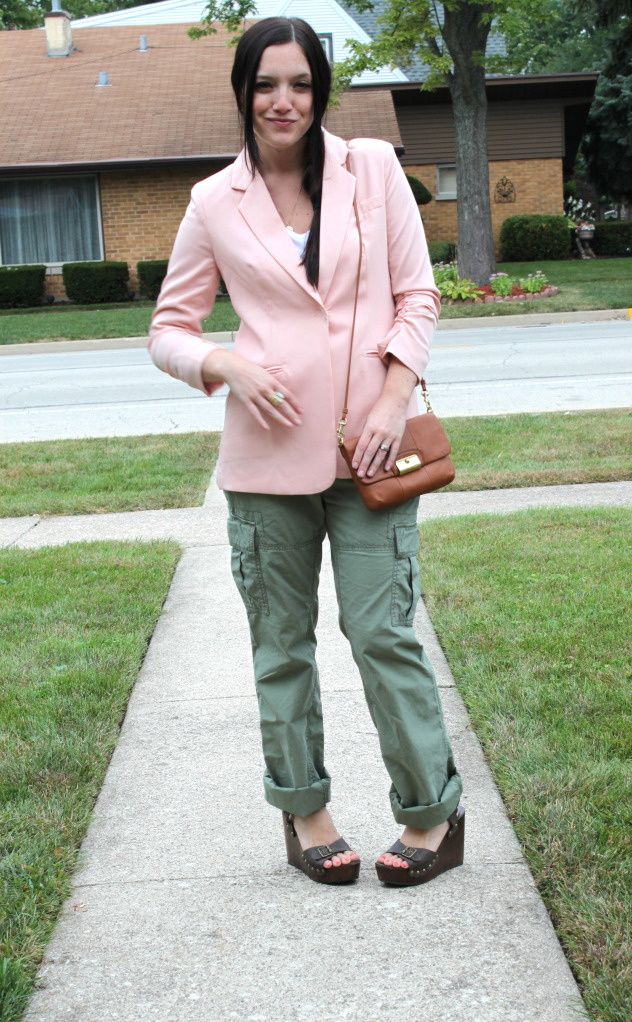 Blazer:
Threadsence
Sold out
Tank: Victoria's Secret
Cargo Pants: Banana Republic (c/o Katrina)
Wedges: Forever 21
Stackable Rings: E Street Denim
Earrings:
Jewelmint
Necklace: Self made
Bag: Coach
My little guy starts early childhood Monday! I can not even believe he's going to school 5 days a week, but it is time. On this day we went to meet the teacher, pay, and see what we needed to bring for his first day. Since I knew we would be hitting Jewel up right after I wanted to be able to do a lot of walking around. These are just like wearing gym shoes as far as I'm concerned! I seriously could do all day 5 days a week in these bad boys! ;)
Can we talk about these pants now? These were another hand-me-down from Katrina before she left and I seriously love them! They are a size too big, but when you cuff them they look more like a boyfriend pant and I really love the relaxed fit! Great addition to my year round wardrobe, no?!
What do you guys think on the color combo? I was wondering if the peachy blazer was too "spring" with the army green pant. Hopefully I pulled off the transitioning to fall look without looking too much like an Easter egg! lol