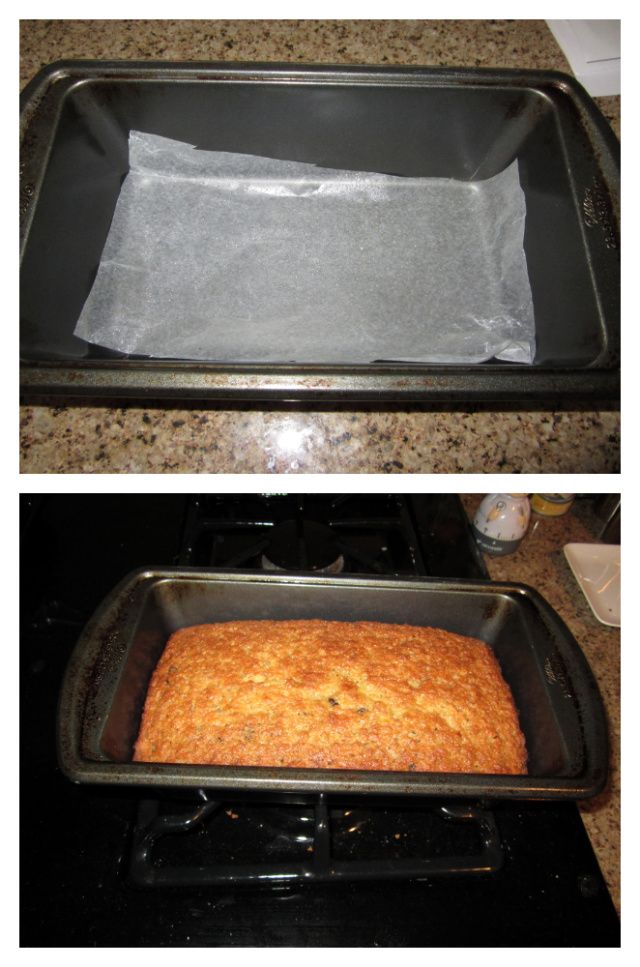 I have found so far on my gluten free journey that you can make yourself nuts trying to find recipes and dishes to fit into your diet. Or, you can do what I do. Simply tweak some of your old favorites substituting a few of the items for items you can eat. I took one of my favorite chocolate chip banana bread recipes and did just that! This recipe started as "Boo boo banana bread" from The Skinny Girl Dish by Bethenny Frankel. I promise you will not be disappointed, it is darn good (yes, even as a gluten free/soy free dish!)
Ingredients:
1 cup raw sugar
1 tablespoon butter (reg. or nondairy)
1 cup mashed overripe bananas (2-3 bananas)
1 egg
1 teaspoon real vanilla (gluten free)
1 cup gluten free flour
3/4 teaspoon baking powder
1/2 teaspoon baking soda
1/4 teaspoon sea salt
1/2 cup Enjoy Life mini chips
1. Preheat the oven to 350 degrees. Combine all of the ingredients in a bowl and mix well.
2. Cut a piece of parchment paper to fit the bottom of a loaf pan. Put it in the bottom of the pan and spray it with cooking spray. Pour in the batter and cover it loosely with foil
3. Bake for 30 mins. Remove the foil, then back for another 20 mins.
**Reminder- the code SADBBLOG10 will get you $10 off all
Kristin Hassan jewelry
items through tomorrow night at 10pm!!