Here are 2 things I am obsessing over lately: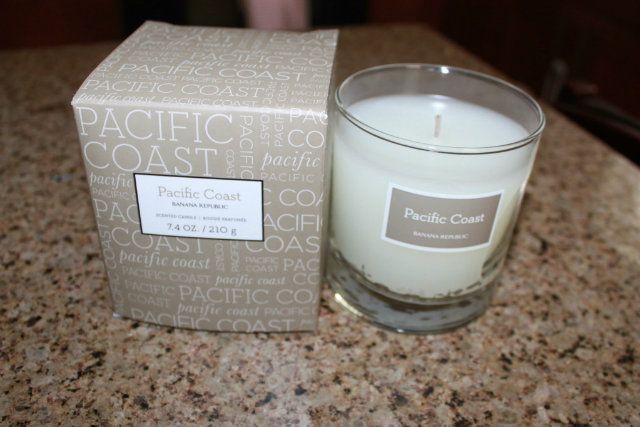 Banana Republic Candle: Pacific Coast sent.
This candle is BEYOND! My home smells amazing and this bad boy burns forever! Okay, maybe not forever, but I've burned it for over 10 hours now and there's not even a dent in it. At $24 a pop, I think it's a steal! ;)
I only have 2 necklaces (so far) but I find myself wearing them everyday! I really love wearing them together too. The quality is amazing (which I was kinda surprised by as the price points are between $17-$32) and construction is great as well. I used to make jewelry for a living so when I say it's well made, I mean it! ;) Plus Veronika is adorbs and I love
her blog
, so it's just one more thing to love about this super talented lady!

What are you currently obsessing over?