I attended Autism One on Saturday for my 3rd and final day. I was BEYOND excited to see the key note speaker, Jenny McCarthy! Here is what I ended up wearing: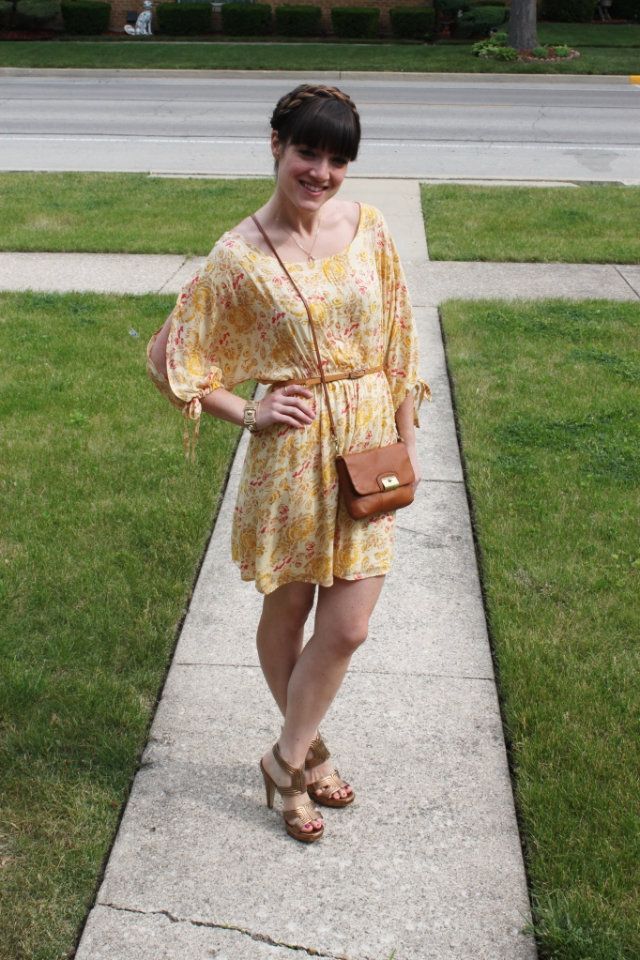 Let me start by saying I am a HUGE Jenny McCarthy fan. When I first got pregnant with my son I read
Belly Laughs
(seriously such a funny book to read when you are pregnant), I next read
Baby Laughs
, and
Life Laughs
.
When we first realized that our son may be autistic, I then read her book
Louder then Words
. This book changed my world. I remember balling as I read it, but in the end it gave me a bit of hope.
Since my son's diagnosis, we have bought almost all her
Teach to Talk videos
and my kids are obsessed with them.
Outside of the books and the fact I feel like she has had a positive influence on my life, I loved her on MTV's Singled out. I also super love that she is hosting the new NBC show "Love in the Wild". Yes, it is smut TV, but I like a little smut TV in my life.
So, I showed up 30 minutes early and got all the way up to the second row for her lecture. SHE WAS AMAZING. She's smart, funny, and just a great mom/role model to have in this autism journey so many of us are on.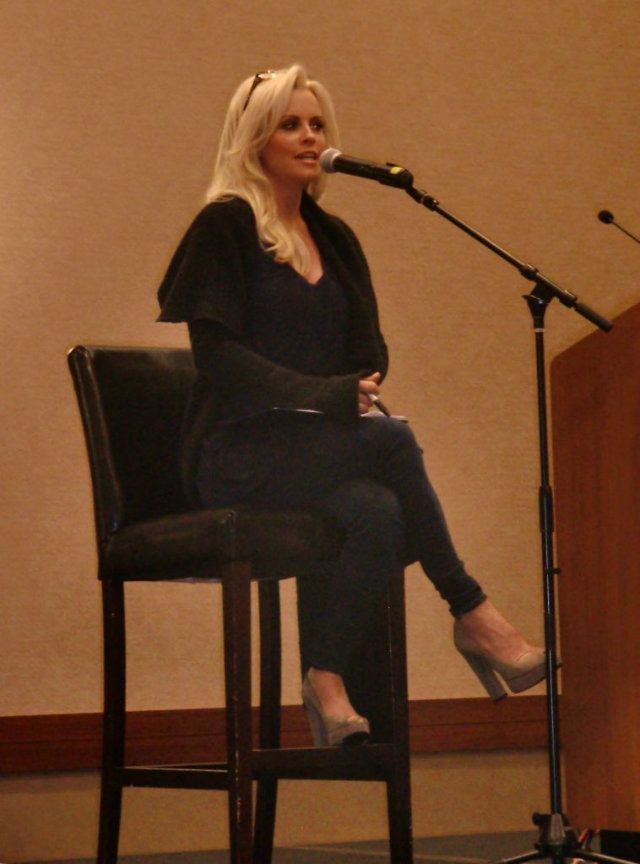 And here's me in line waiting to meet her, have her sign my Autism One catalog, and get a photo:
The closer I got to her, the more I froze. I have never been shy or scared in front of famous people, but she scared the hell out of me! lol
I wanted to tell her how much she has been a positive influence on me, I wanted to thank her for getting all this info out to us, I wanted to try not to cry and be a crazy fan. I froze. I went mute. I said hi and I'm pretty sure I told her I loved her. (lowers head and shakes it).
She was just as beautiful in person, she was even nicer that I thought she would be, I for sure feel fortuniate to have met her!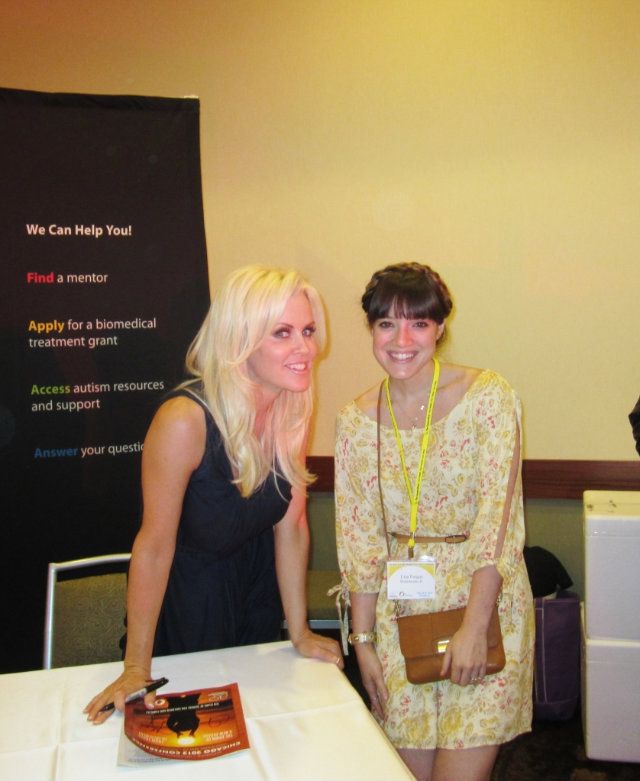 Here is all the info and coupons I walked away with after my 3 days . Yes, it was a lot to take in. Yes, it was overwhelming at times, but all and all I am so happy I made myself go. I got so much out of it and can't wait to raise the bar a bit at my home, after all, I am a warrior mom!