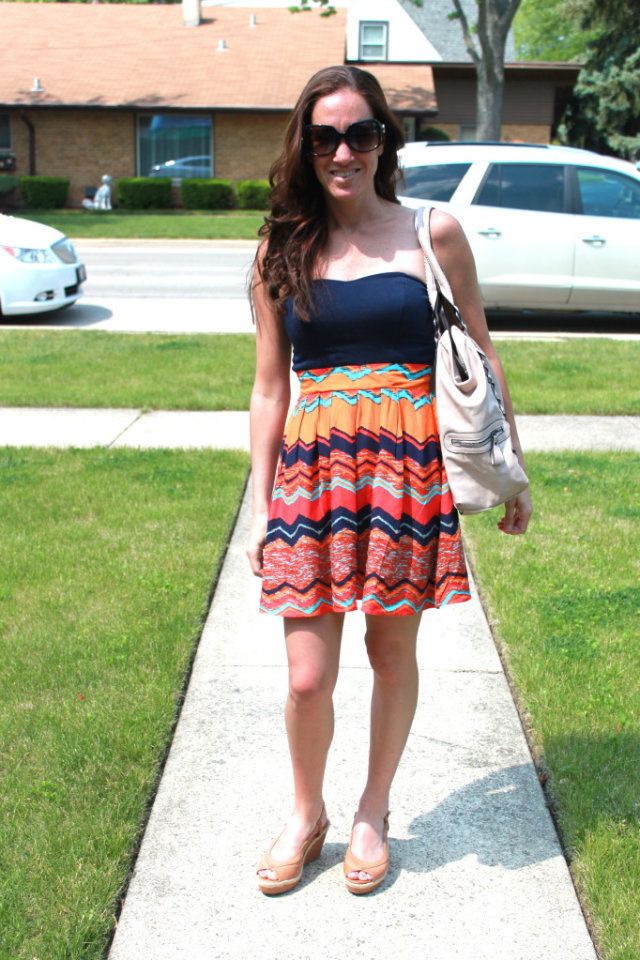 This weeks first "I want what she has!" goes to Michelle Kuhlemeier. I am loving this entire look!
Dress: $24.99 Target
Bag: $39.95 Shoedazzle
Head to toe perfection Michelle! I really love your hair, sunnies, and shoes too! I looked at her and literally thought to myself, I want what she has! lol
This weeks second "I want what she has!" goes to Karen Javens. I am gushing over this bracelet!
Bracelet: price and store unknown ;(
She was given this bracelet as a holiday gift at her old job. I think it looks like a Judith Jack design. Either way, it's beautiful and I want it! lol Anyone think they know where this is from?