I recently started making this recipe and now my hubby demands it once a week! ;) I have no recipe, I can just tell you how I make it and you can tweak it to fit your family's dietary needs.
I make double what we would eat in one sitting and use the leftovers for another recipe. I will show you what to do with your leftover in a post tomorrow, so make sure you check back!
Okay, here goes! Super easy and super yummy burrito bowls:
black beans (I buy mine dry and soak them in water over night)
taco seasoning (optional, has some dairy and some gluten in it. You can also all chili powder, turmeric powder, cumin, etc.)
Set above items in crock pot on med for 6 hours or high for 3 hours and set aside.
shredded cheese (or dayia for dairy free)
rice (brown or white, whatever you have on hand will work)
Once rice is ready, you can set up your burrito bowls.
Add all ingredients to bowls and serve warm.
I
like to slice the chicken up into strips and set over the lettuce and rice and add a good heaping spoonful of the taco sauce and beans to the top.
I also added verde salsa to mine to give it a little kick! ;)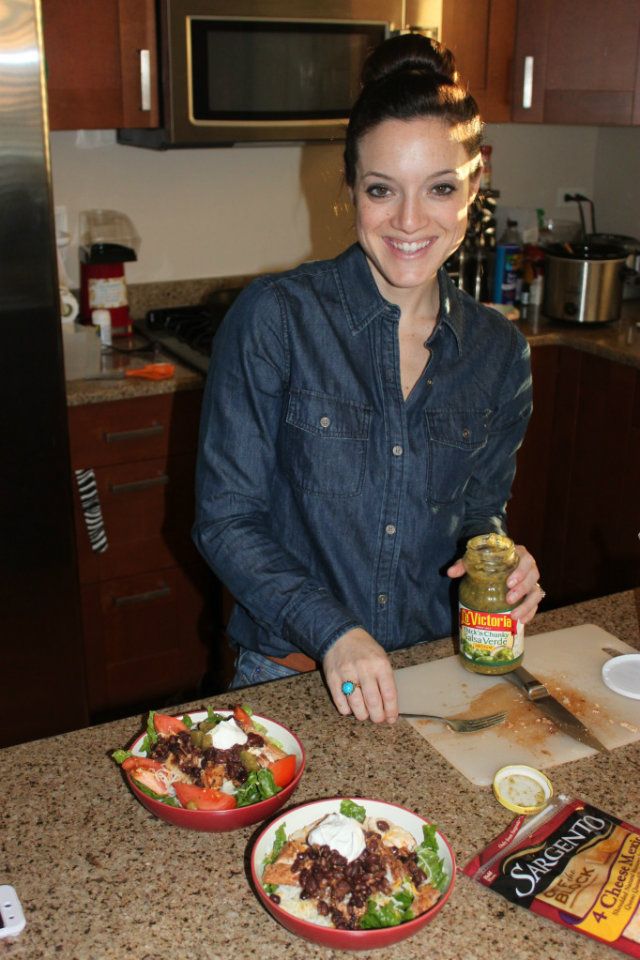 That's it! Super easy, super healthy, and super yummy!