My hubby's boss's boss (who is from the UK and went to Ry's last LBC show with us) made us a mix CD and I instantly fell in love with this song!
Lisa likes Rock' n roll, how fitting, no?! ;)
Here is the outfit I styled as I listened to this song: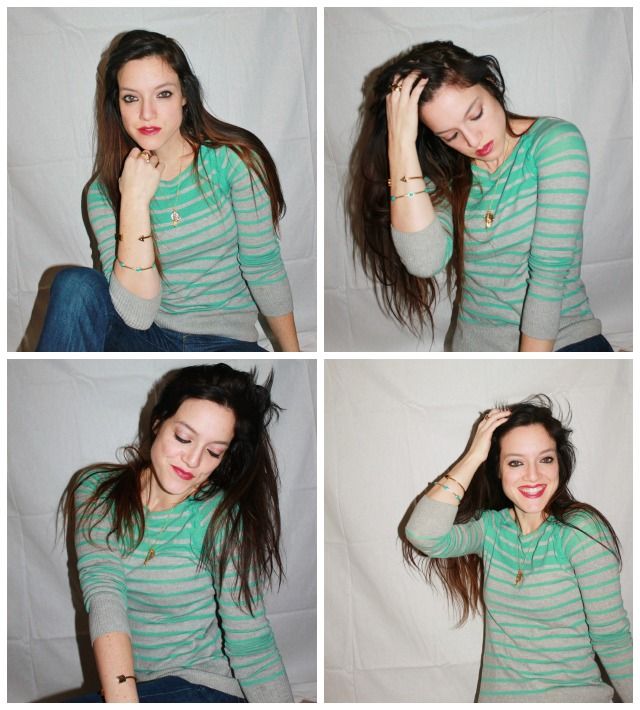 I was playing around because we had a backdrop up at my house from the swap party we had last week.
Ever take self portraits and then mess around with the color?
Narcissism at it's finest! ;)