Over the weekend our little man turned five. Where has the time gone?!
Being that my son is truly an original, he asked that this years theme is auto show/hot wheels/cars.
Okay, I can work with that, lots of homemade decor, but I an work with that. ;)

I was so worried about the weather because he wanted a bouncy house, but it ended up being 90 degrees out. I'm not sure why, but every year with out fail it ends up being the hottest day of the year to date...I guess we just get lucky!
Here are some shots of all the decor we made & bought: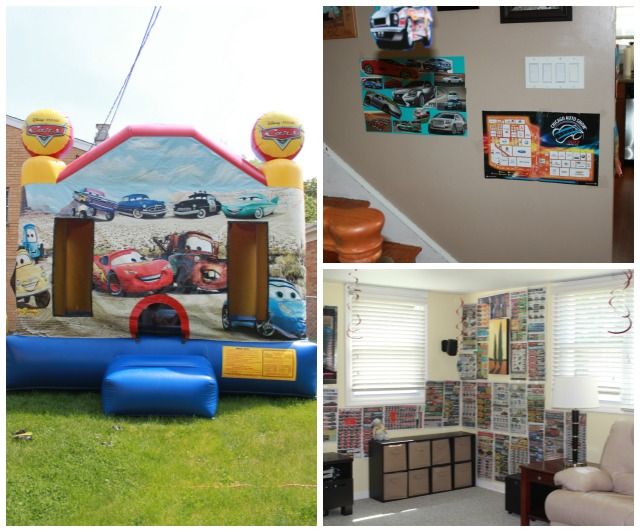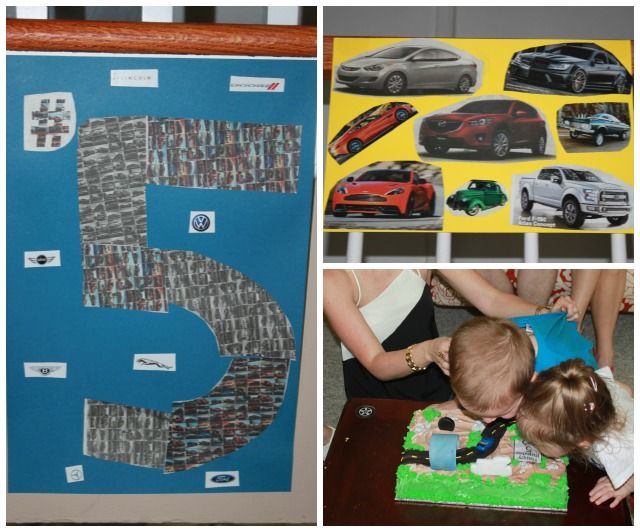 Each poster we made had a theme (street racing, sports cars, etc) and he wanted an area with car dealership pages from the paper so people could buy cars if they were in the market.
Obviously family members all came in hopes to buy cars later that day so it was good we had all the info they needed to do so displayed around the house. ;)
It was declared at the end of the day that it was the "best birthday ever" and that is really all that matters!
What type of themes do you have for b-day parties for your kids? Ever have to make the majority of the decor?