Ellie Goulding was one of my favorite bands that I saw at Lollapalooza this year.
When she played this song, I danced my butt off and have been doing so everytime I have heard it ever since. (It's my son's current favorite so it is on heavy rotation.) ;)
Here is the outfit I styled as I danced around my room to Lights: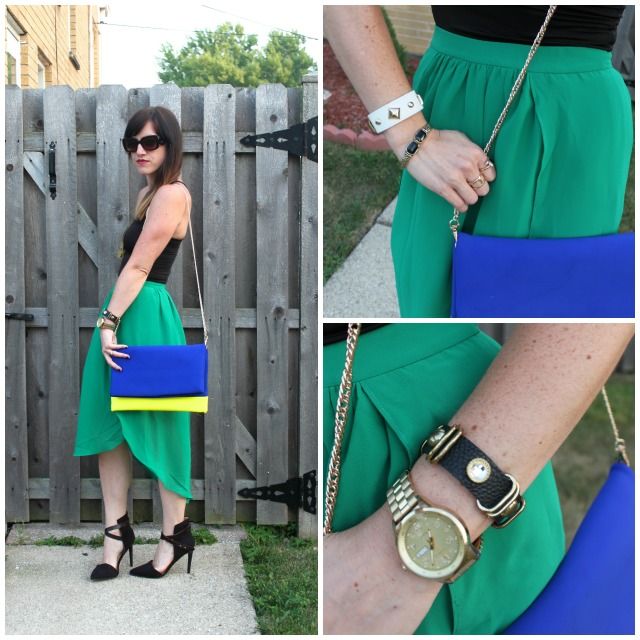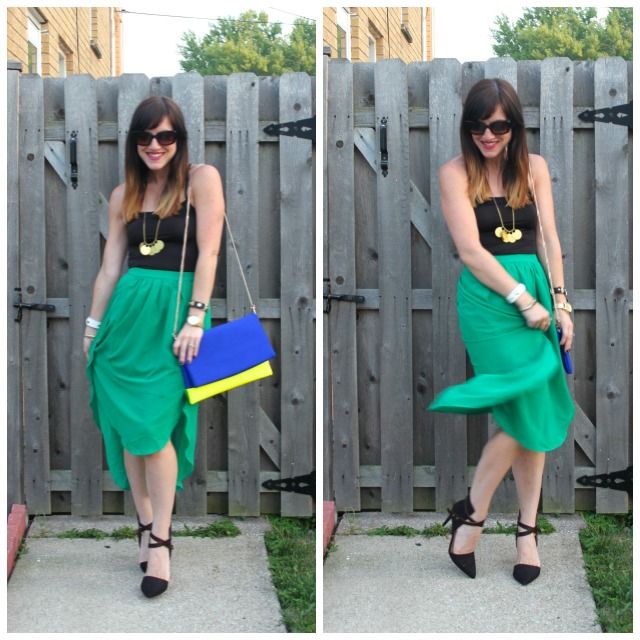 Tank Dress: Aqua, Skirt: c/o Persun, Bag: Swap w/ Kaitlyn (Just Fab), Shoes: c/o Just Fab, Watch: Fossil, Wrist Wraps: House of Gemmes, Bracelet & Ring: T+J Designs, Large Ring: Lili Claspe, Necklace: Clyde's Rebirth, Sunnies: Prada, Lip color: Rose Blossom by Bobbi Brown
What's on your summer playlist?
Are you an Ellie Goulding fan?