Last week on Thursday I went to Ravinia with my in-laws and we saw Tony Bennett. To say that this was a once in a lifetime show to attend would be accurate. He is still playing sold out shows at the age of 87, but who knows how much longer he will be doing this. The best part, he had a recording of Frank Sanatra introducing him onto the stage! It was a very fun night.
It had rained all day and was going to be 60 degrees at night so I decided to wear a blouse, jean leggings, and rain boots.


Here is what I wore: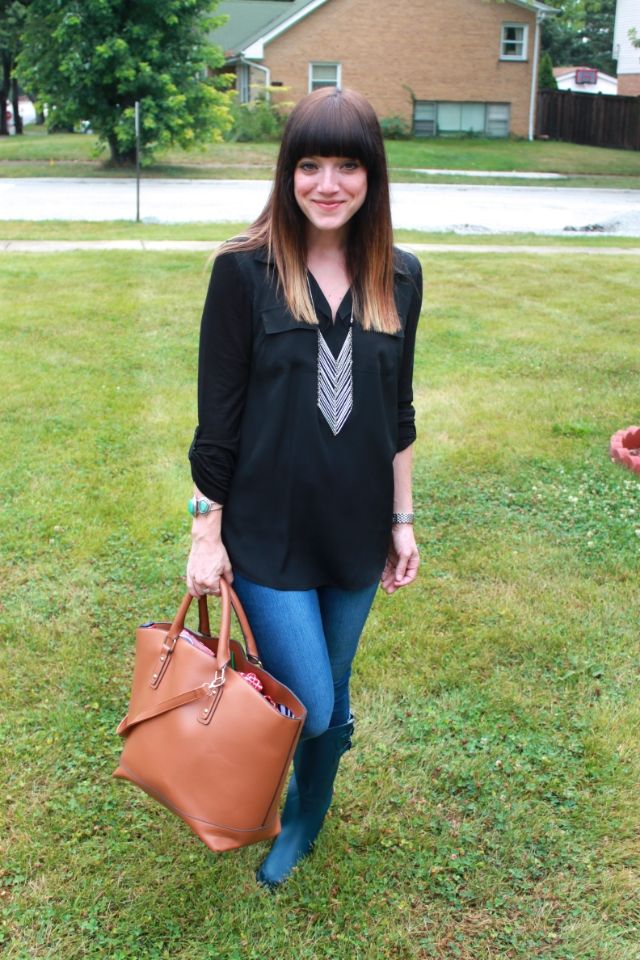 We ate delicious food, drank wine, and cuddled with the ones we love while listening to the sounds of Tony Bennett. Can you think of anything better? I can not! ;)
Here are some shot from the night:
Have you ever been to Ravinia?
Have you ever seen Tony Bennett live?