Looks like my bean shares my love of leopard print and I couldn't be more happy!
This month she was all about this outfit. "This one mama, pretty jewelry, cat legs, and a bow!" You got it babe, like mother like daughter! ;)
Here is the look she picked from her FabKids October showroom: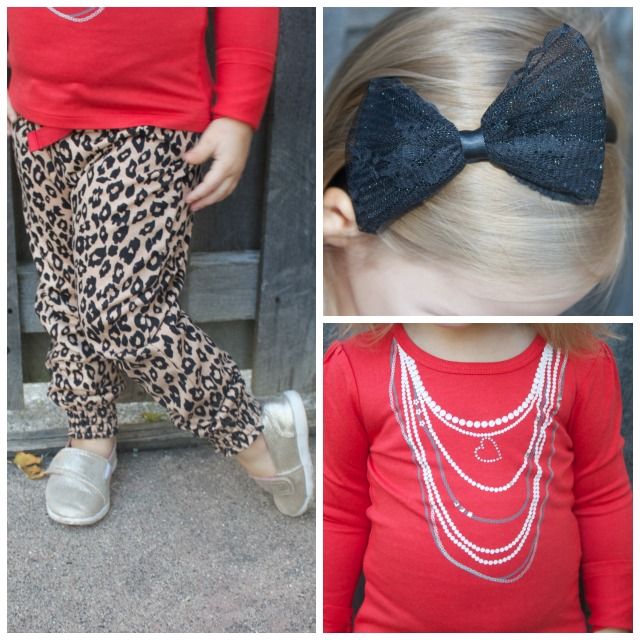 I feel like she was having a bit of a Madonna moment with the pearls and lace bow and again LOVES it! She is even getting a bit more diva in her poses, check out the foot tilt! I was impressed (proud blogger mommy moment! lol).
Can't wait to share my son's October pick with you next week!