The packaging is cute, so I was already excited to break it out and try a new scent!
The fragrance is very flirty and fun and is described as a "

Beautiful mix of Violet, Amber, and Jasmine, this new fragrance is a must have all year round".
I agree with the year round quote.
My first thought was I could wear this scent anytime of year! It's not too floral but a great mix of floral with a bit of the richer sent that I love wearing during the winter months.
The best part for me was the scent is not overpowering. I did not get a headache but kept smelling my wrist over and over the first night I wore it. Anyone who knows me knows I get headaches very easily, but this scent is very calming actually.
Here is what it looks like: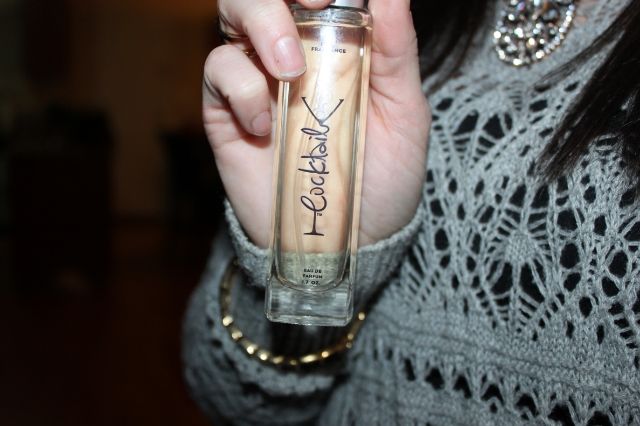 Cocktail Eau de Parfum: c/o Rad &Refined
You can get your bottle for $56 at Rad & Refined.
It would make a perfect holiday gift for the lady in your life.
Any lady in your life really as I feel this scent is also ageless.
I would have worn it in my 20's, I'm 34 and love it, and my mom is in her 50's and also loved the scent!
Are you in the market to change your scents?
What is your favorite fragrance?