Hey Everyone! I'm Natasha from the blog

Tasha Delrae, l

ike Lisa, I'm a wife, and mother of two who loves fashion!
Last year Lisa posted an outfit that I haven't been able to get out of my head. It's sat in my

outfit inspirations pin board

for way too long without me ever doing anything about it! Now, a year later, I'm finally going to style an outfit inspired by

that blog post!
I'm a sucker for anything animal print…and I'm also a sucker for anything neon. I love how Lisa managed to mix the two together without her outfit being too loud!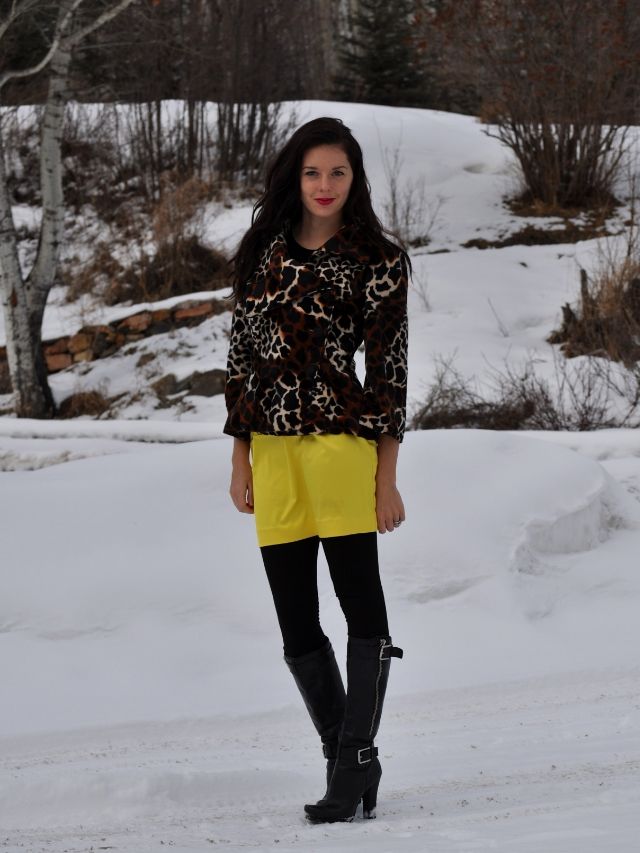 I love the idea of balancing the leopard and neon with "tough chic" black leather. Since I couldn't pair mine with an amazing leather jacket like Lisa did, instead I pulled on my tall leather boots that have the perfect about of "tough chic" details with their metal zippers and buckles.
I love being inspired by fashionable women! It's so much fun to build a completely different outfit while stealing inspiration from someone.
Jacket and Skirt- Made by me :)
Thank you so much Natasha for guest blogging for me today! I've been a blog reader of yours since I started my blog back in 2010 and I love your ever evolving style.
Make sure you all head over to Tasha Delrae and send her some love!