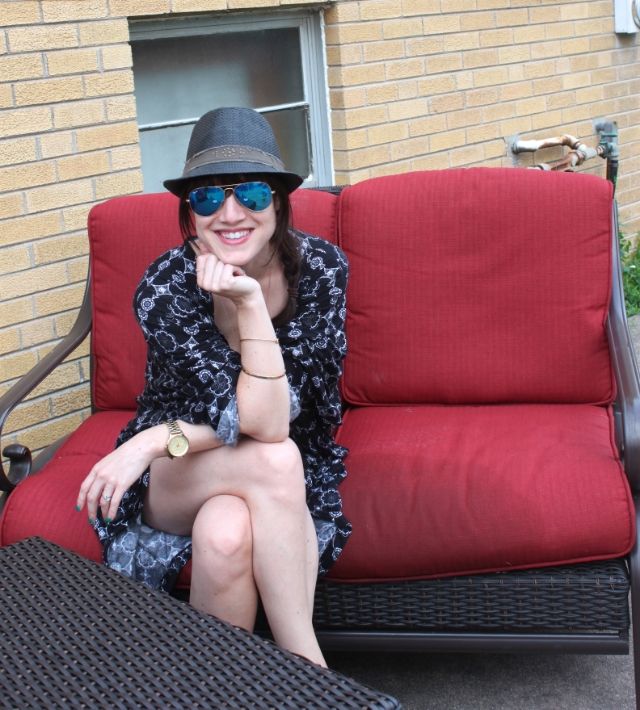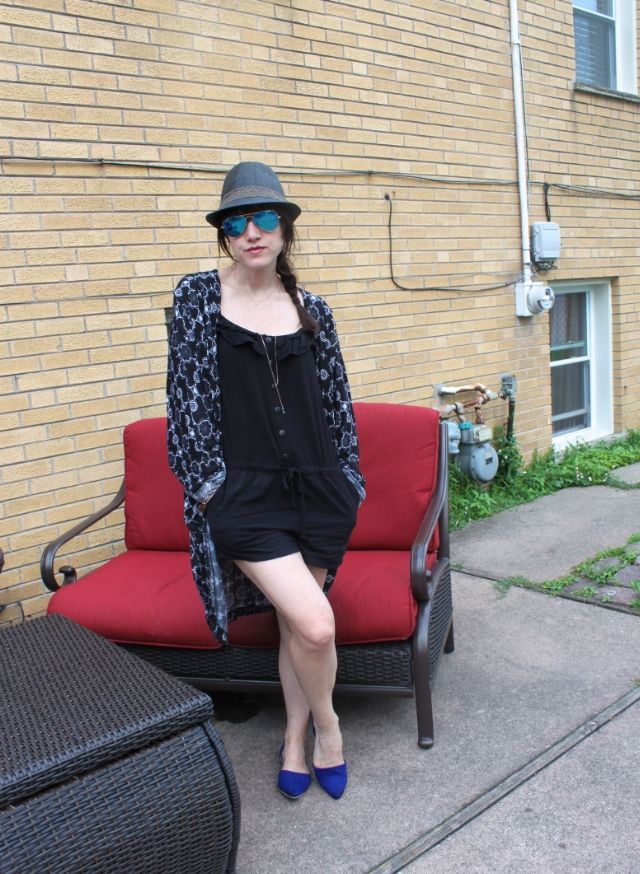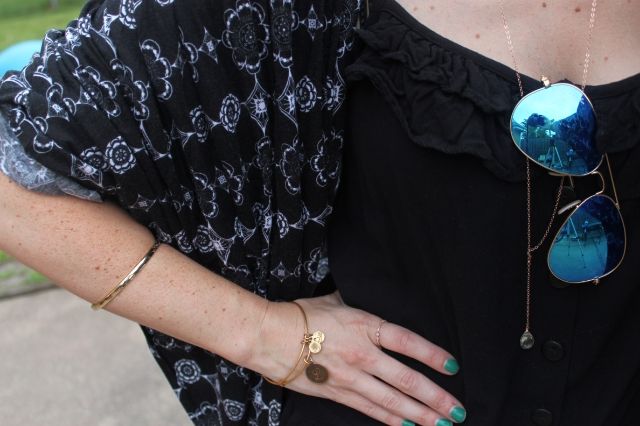 So this is my "office". Well, my outside one anyway. If we do not have sports/school/play dates/movie plans, we are always outside in our yard.
I've owned this romper since 2010 and it is still one of my go-to's for cozy home wear. This day was warm during the day but cooled down quite a bit in the late afternoon. This long cardigan was just the thing to take my outfit from day to night.
And what do you do with day three hair? A hat and a side braid of course!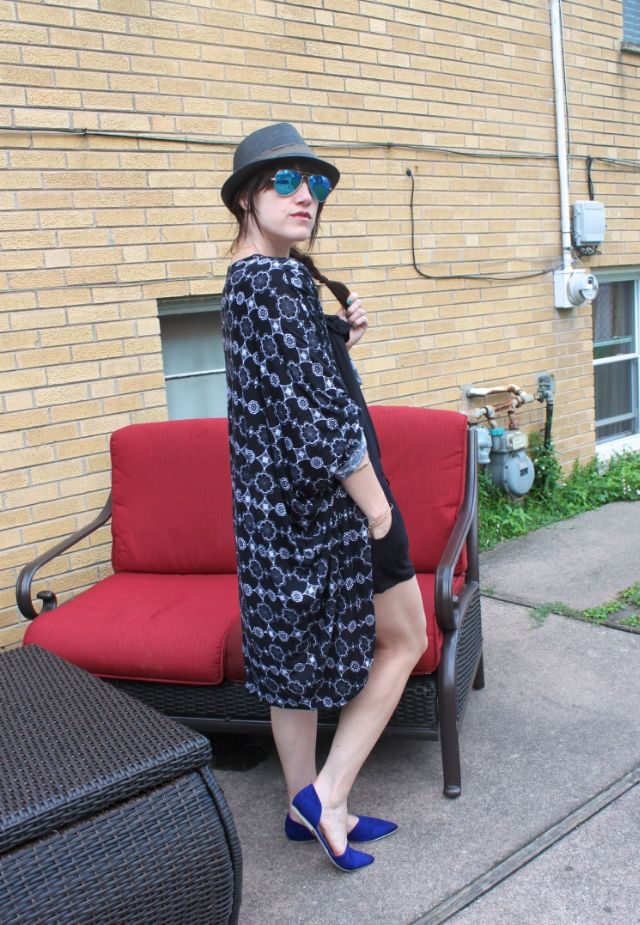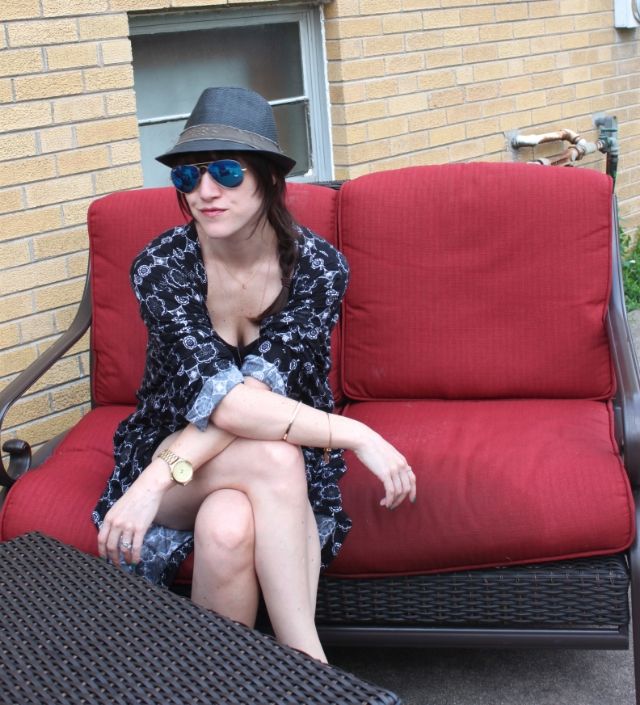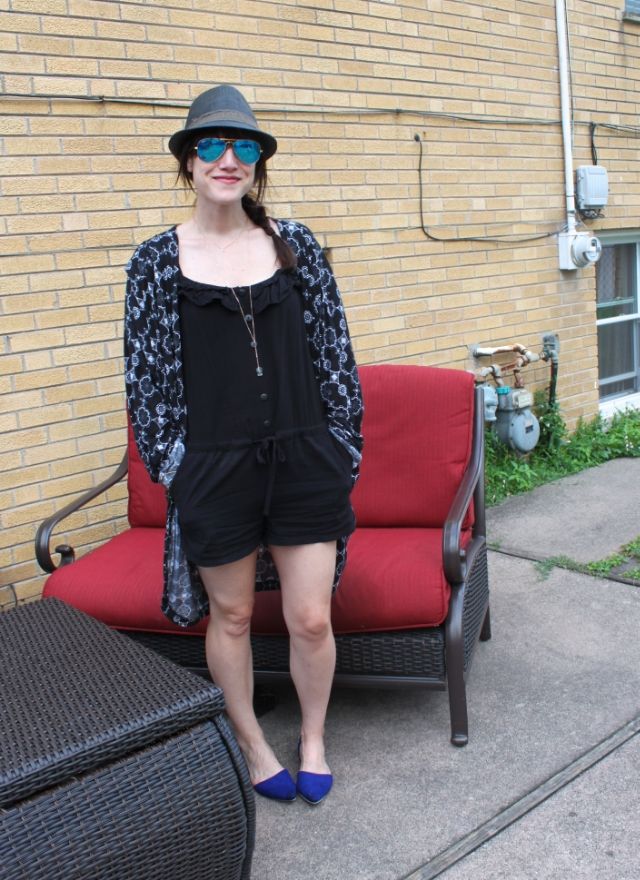 Romper: Target // Cardigan: Threadsence // Shoes: c/o Just Fab // Sunnies: Ray Ban // Long Necklace: EG Jewelry // Initial Necklace: House of Gemmes // Charm Bracelet: Alex and Ali // Bangle: c/o It's a Bling Thing // Watch: Fossil // Ring: T+J Designs // Hat: E Street Denim
The reality is just after I took my photos the bean said "My turn mama. I want the shoes please."
Sharing is caring! What can I say, she has great taste. ;)
What do you wear for lazy days around the house. Do you have a favorite item of clothing that you've owned for years and have no plans of getting rid of it?