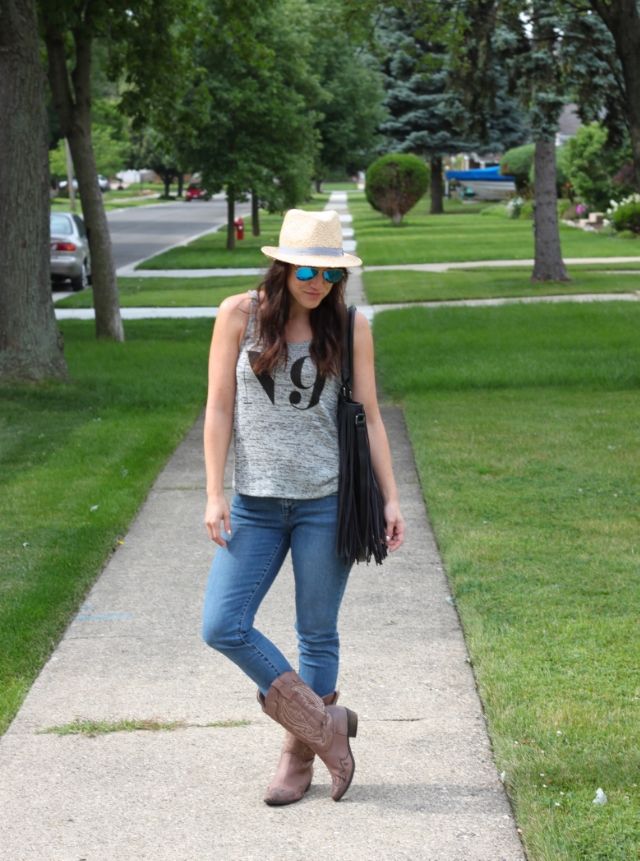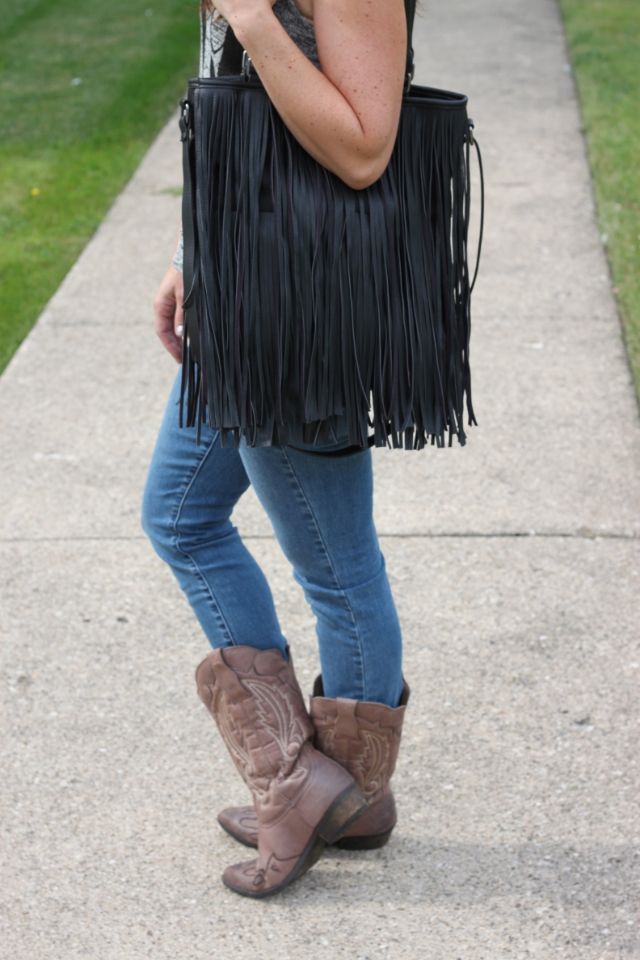 Last weekend we took the kids to the Dupage County Fair. It was AMAZING! We watched pig races, my son rode a horse, myself and my daughter rode a camel, we ate lots of fun food, saw prize ribbon animals, went on tons of carnival rides, played games for prizes, and even made friends with a robot! Sadly, the day we went the monster trucks were not running, but there's always next year!
Since I knew it was going to be raining on and off day I wore a hat and I had to bust out the cowboy boots (thank you Gwen for reminding me those were the perfect shoes for the day!).
I kept my look super simple, wearing no jewelry or even makeup! Hey, sometimes it's just not in the cards to get all dolled up.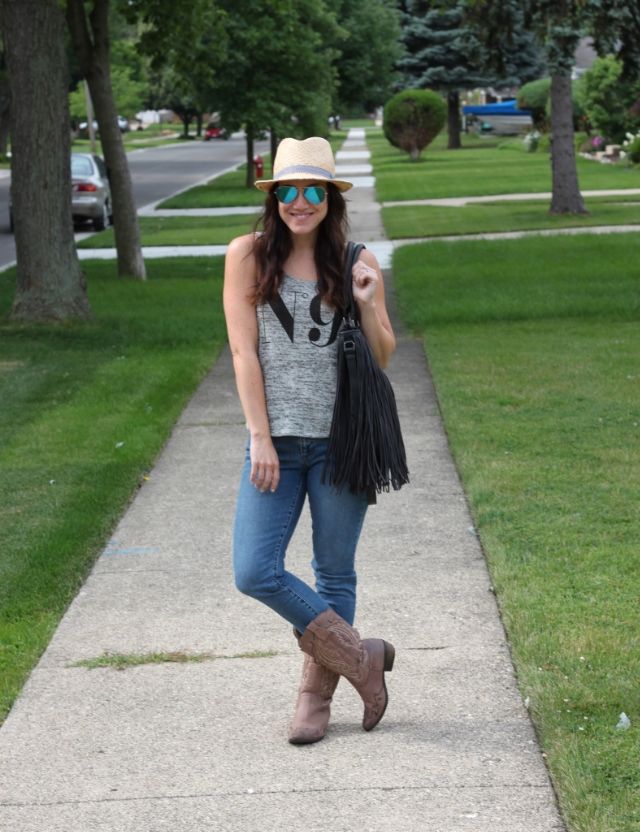 Tank: H&M // Jeans: Calvin Klein // Boots: Just Fab // Hat: Forever 21 // Bag: Target // Sunnies: Ray Ban
All four of us had the best time! My son is like me and LOVES all things thrill rides while my daughter is more reserved like my hubby. We did find something for everyone though.
Here are a few shots from our day: