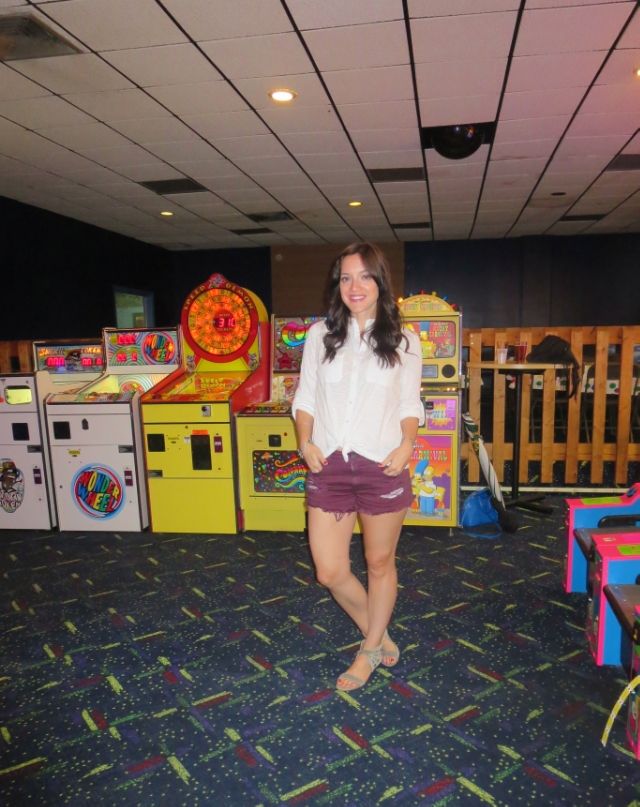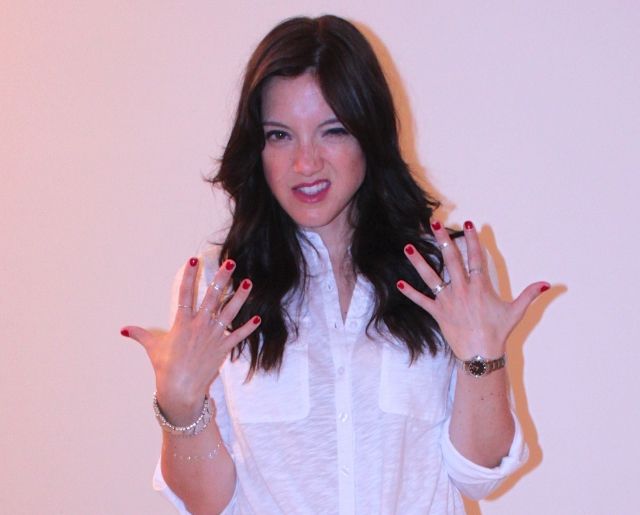 OK, lets talk about three things here. 1) Skee-ball: best game ever! 2) Flash tattoos: They make great rings. Espically midi rings! I am obsessed with wearing them this way. 3) Great basics are a must have wardrobe staple!
This white cotton blouse is my all time favorite. I seriously want to buy like three more so I always have it. I feel the same way about these shorts. I actually have them in black too because I love the fit and style so much.
For a night of bowling, arcade games, and celebrating my sister's birthday, this casual look was just the thing. To finish my look off I added cute flats and simple silver jewelry.
Do you ever buy multiple of the same item when it's something you really love? Have you ever tried flash tattoos as rings?