One lucky winner will win two "printed prints" designed by Simply Sweet Prints!
Beautiful Wall Art Prints are not all Erica does though, she also designs

custom birth announcements, birthday invitations, & even shower invitations.
Here are some of her wonderful designs beginning with a few
Wall Art Prints:
Some examples of her birthday invitation designs:
And how precious are these custom birth announcements?!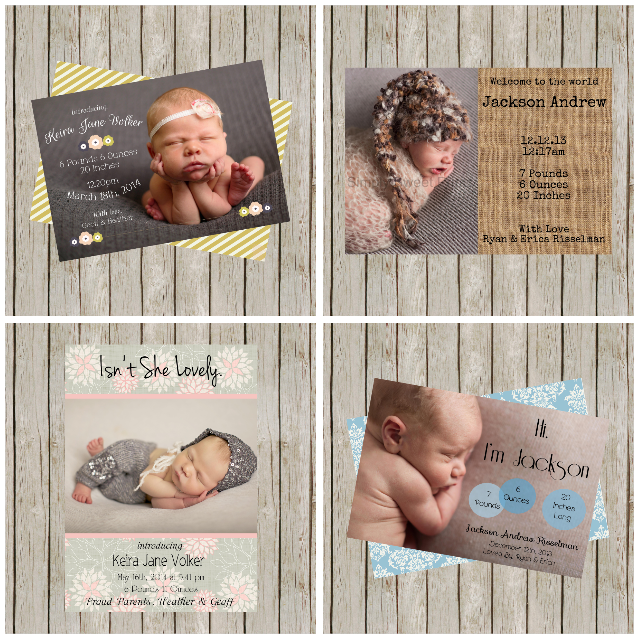 I don't know about the child in your life, but my kids are so certain in their tastes.
In the world where my six and three year old live, there are not many choices they get to make. To be honest, between home and school, there are a lot of rules and responsibilities!
Mine and my husband's solution? Let our kids dress and style themselves every day they want to. We also allow them to decorate their bedrooms as they'd like. In fact we encourage them to update them quite often! Yes, I have taped up homemade artwork on my walls, stickers, and unmatched bought canvases in their rooms, but I also have kids who love where they sleep.
Erica was gracious enough to send each of my children two printed prints. My daughter chose hers based on the "pretty colors and the umbrella", but I loved them for what they said!
-Practically Perfect Wall Art "practically perfect in every way"
-Moon Beams Wall Art "the moon never beams without bringing me dreams"
Here are the two new additions to her room:
I picked out my sons prints. He was at school while I was looking at her Etsy site and I loved what these two said!
-To Live Wall Art "To Live will be an awfully big adventure"
-Walt Disney Dreams Print "Laughter is timeless. Imagination has no age. & Dreams are forever."
He wanted to hang them above his desk between his and daddy's guitars. Here is a shot of his new wall:
There are three ways to enter below!
Giveaway open from 9-16 to 9-23. Winner will be announced on 9-24 at 6:00am. Good luck!
a Rafflecopter giveaway