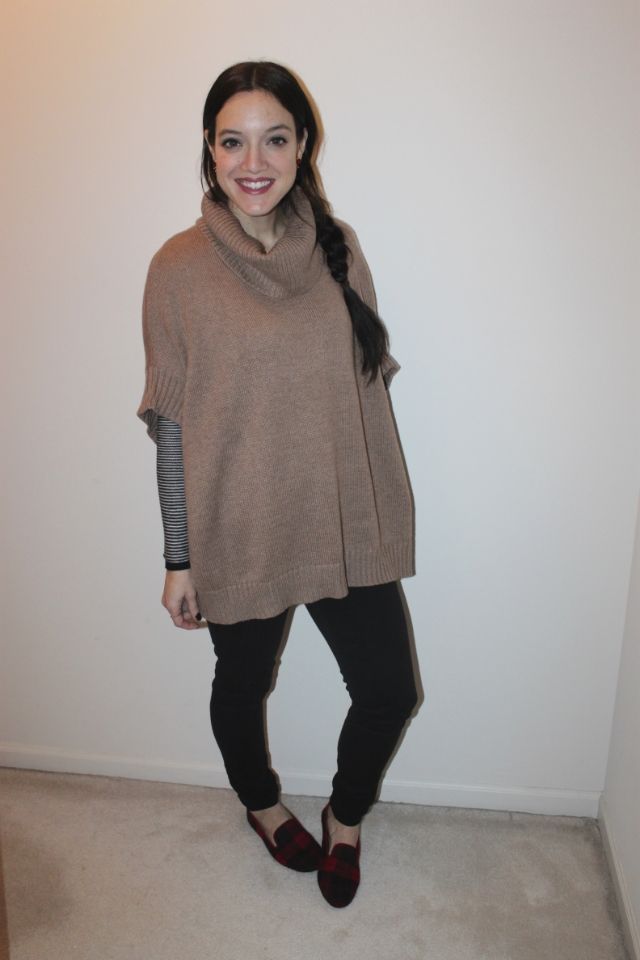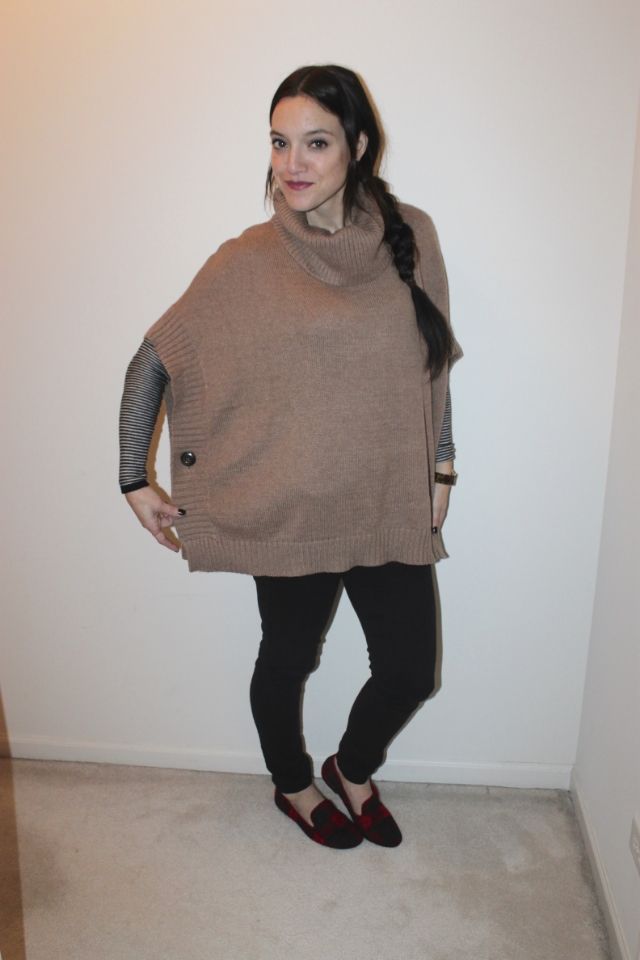 Every year I spend Thanksgiving day at a different location. I generally rotate between my dad's side and my in-laws side, so I don't get to see my mom or my siblings on the actual holiday. To remedy that my mom always tries to get us together one weekend in November and she makes us Thanksgiving dinner. It's the one time I get to eat my grandma's recipes and it just reminds me of when I was younger. Plus my mom is hands down the best cook ever, so who am I to turn down a second holiday meal?
I kept my look super casual by braiding my still damp hair. I then layered my knit poncho over another knit and paired them with skinny jeans and a few accessories.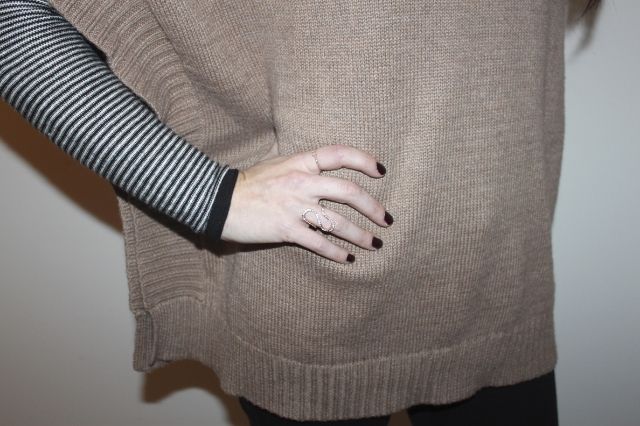 Poncho: Old Navy // Knit & Jeans: Express // Shoes: Old Navy // Earrings: Jewelmint // Watch: House of Gemmes // Rings: T+J Designs
Dinner was as amazing as it always is. I could literally live on my grandma's (now my mom's) Italian stuffing alone for the rest of my life. TRUTH!
Here is a shot of our spread this year:
So colorful and so yummy! Thanks again mom! xo
What do you do for Thanksgiving? Check back tomorrow for my Thanksgiving day outfit and post.