Our son starting taking a hip hop class a few weeks ago and ever since he is obsessed with anything that looks like it is music related. It can be a item of clothing, a photo, or even a picture he painted himself. No matter what the music reference, he is all about it!
With the new year comes new outfits and much more from
Fabkids
. As soon as my little man saw the "denim cool beats outfit" he had to have it. The top is super cool and the denim is a rocking wash as well. (Pun intended!) They definitely look more like a designer pair of jeans then the other denim he owns which is a bonus. They don't cost as must as designer denim, that's for sure!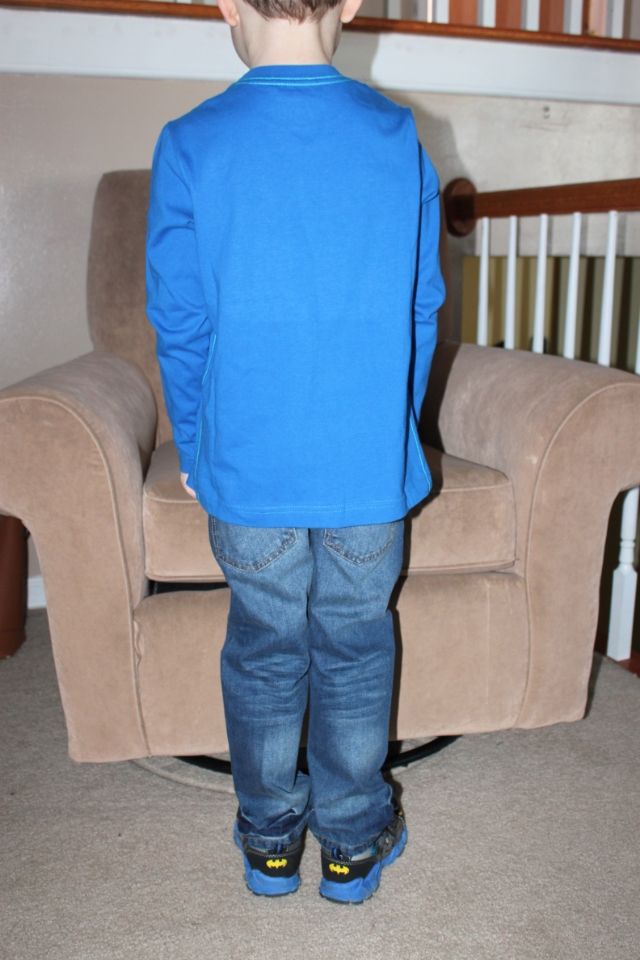 Top & Jeans: c/o FabKids // Character Shoes: c/o Rack Room Shoes
He wanted to keep it matching (black and blue) so he added his Batman sneakers to finish the look off. I love it!
What do you think of this outfit?
Would a little man you know rock these duds?