Last year, I saw
this pin
on Pinterest and decided I had to make these for Easter. I needed to tweak the recipe to be gluten free, so with trial and error (and messing around with my flour ratios) I was able to create these yummy gluten free versions! This year I'll be making a new sweet treat for my Easter dessert competition, but I wanted to share this one with you guys because it was such a crowd pleaser! And of course, click on the original pin linked above for the regular recipe.
Here is what you will need:
Ingredients
1/2 cup of butter, softened
3/4 cups packed brown sugar

1 cup gluten free multi-purpose flour

1 cup coconut flour

1/2 cup almond flour

2 tsps vanilla extract

14 oz sweetened condensed milk

1 cup mini chocolate chips

pink, blue, purple, and white candy melts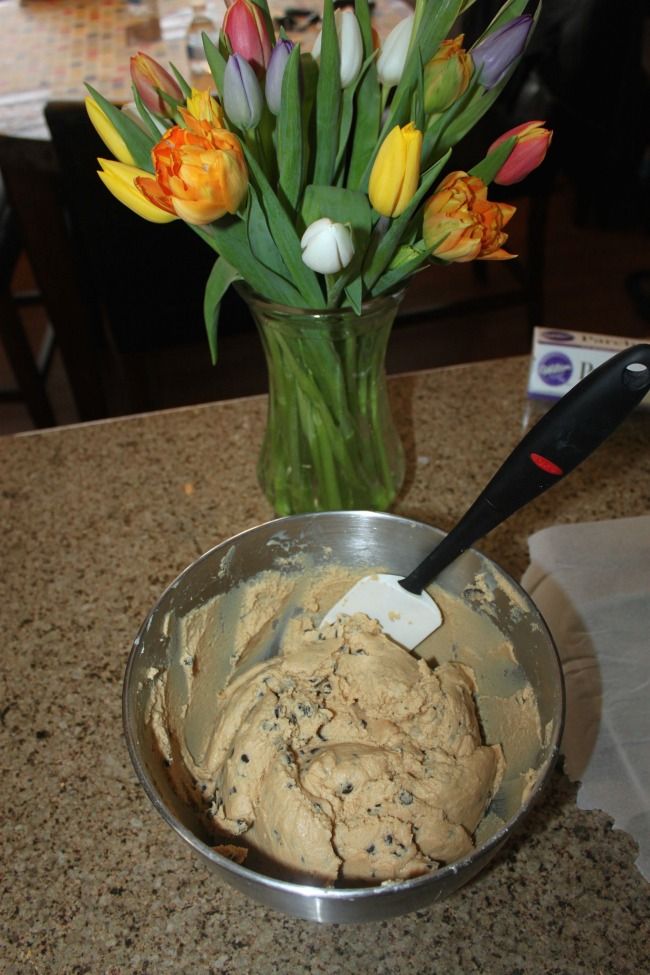 Instructions
In the bowl of a large stand mixer, cream the butter and the brown sugar until light and fluffy, about two minutes. Beat in the vanilla.

Slowly add the flour, scraping down the sides as necessary.

With the mixer still running, slowly add in the sweetened condensed milk. You may need to stop the mixer periodically to scrape down the sides.

Once it is fully combined, stir in the chocolate chips.

Form the dough into one inch balls, and then shape into eggs. Place on a wax paper lined pan and cover loosely with plastic wrap. Refrigerate overnight.

Melt the candy melts according to the directions on the bag. Keeping the truffles in the refrigerator, and removing only three or four at a time, dip them in the candy melts one at a time with a fork. Gently tap off any excess chocolate and let dry on wax paper.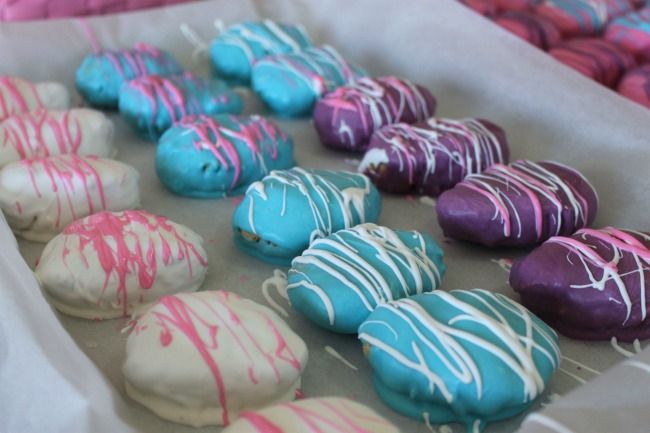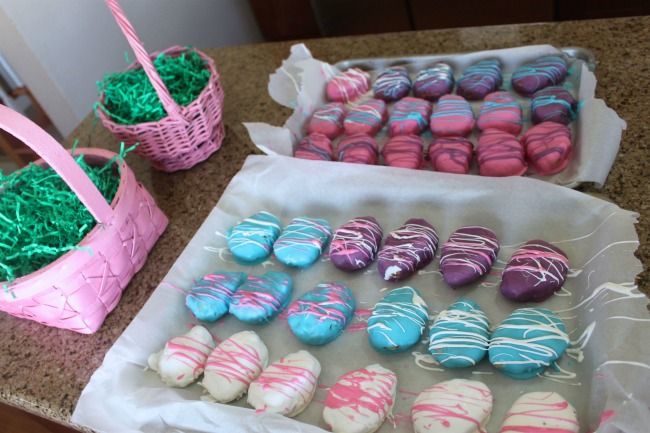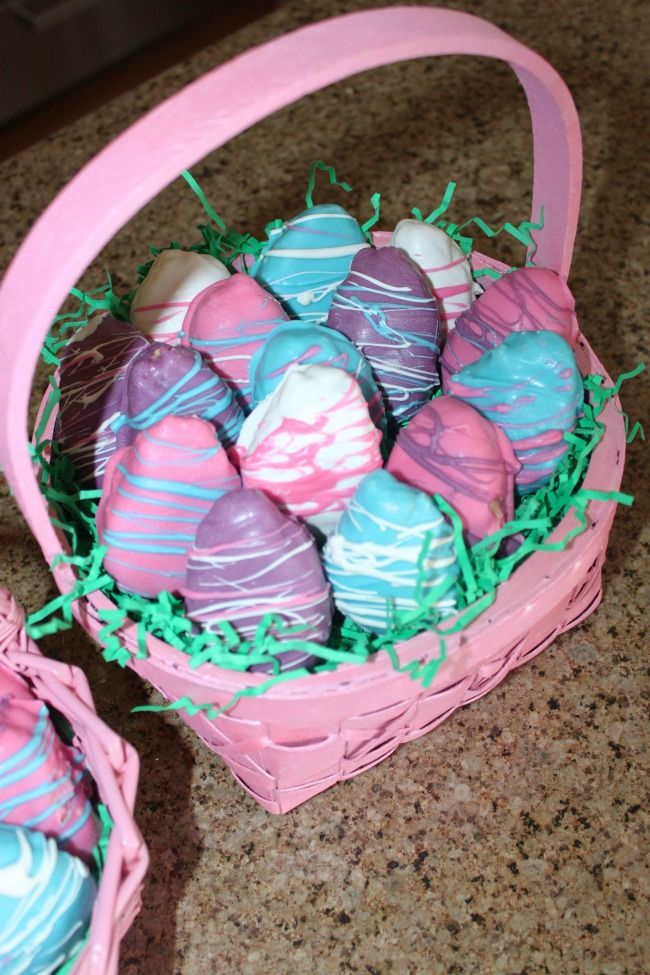 I loved the presentation of these just as much as the taste! Super rich and delicious and almost too cute to eat. ;) What desserts do you eat on Easter Sunday? Is this a recipe you would try?