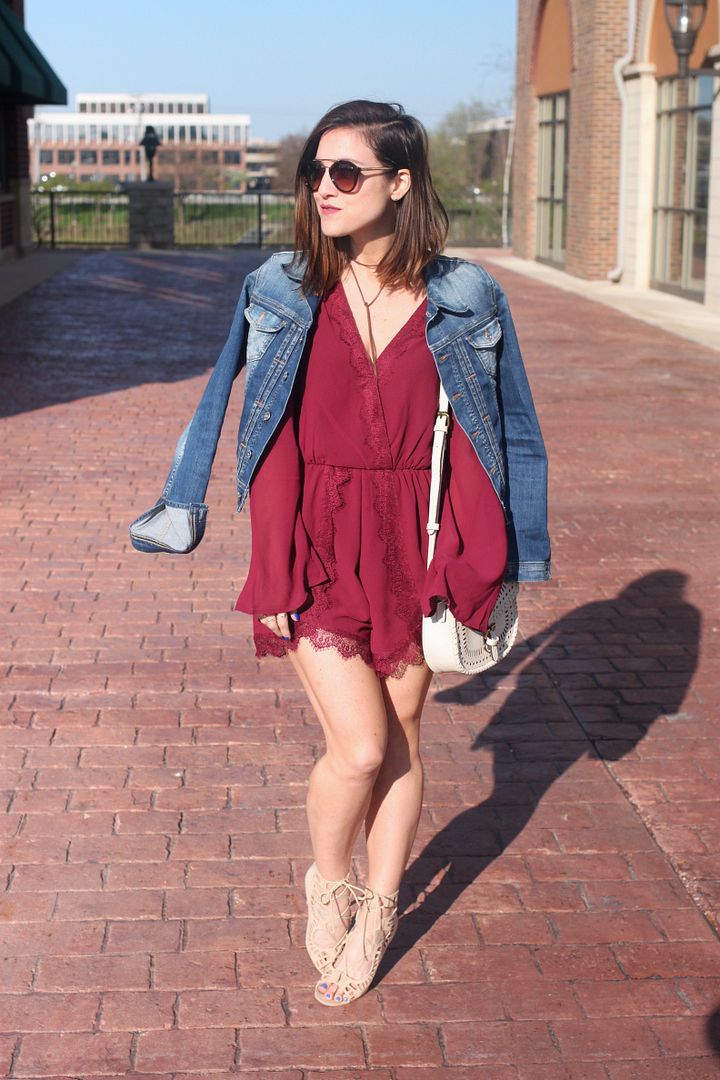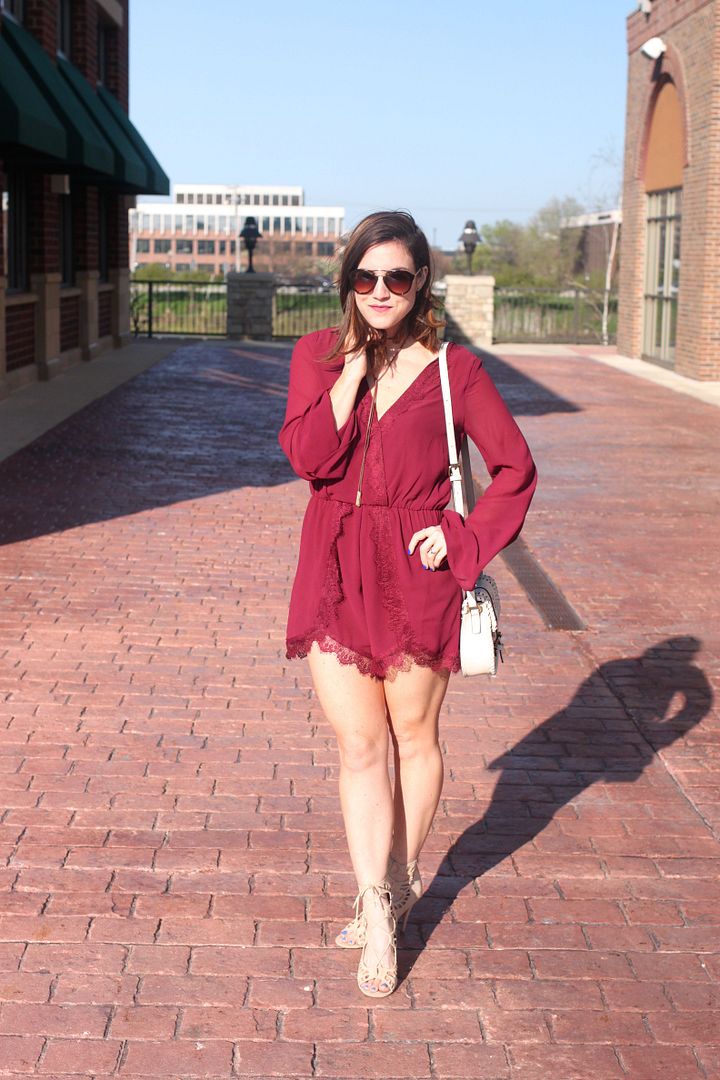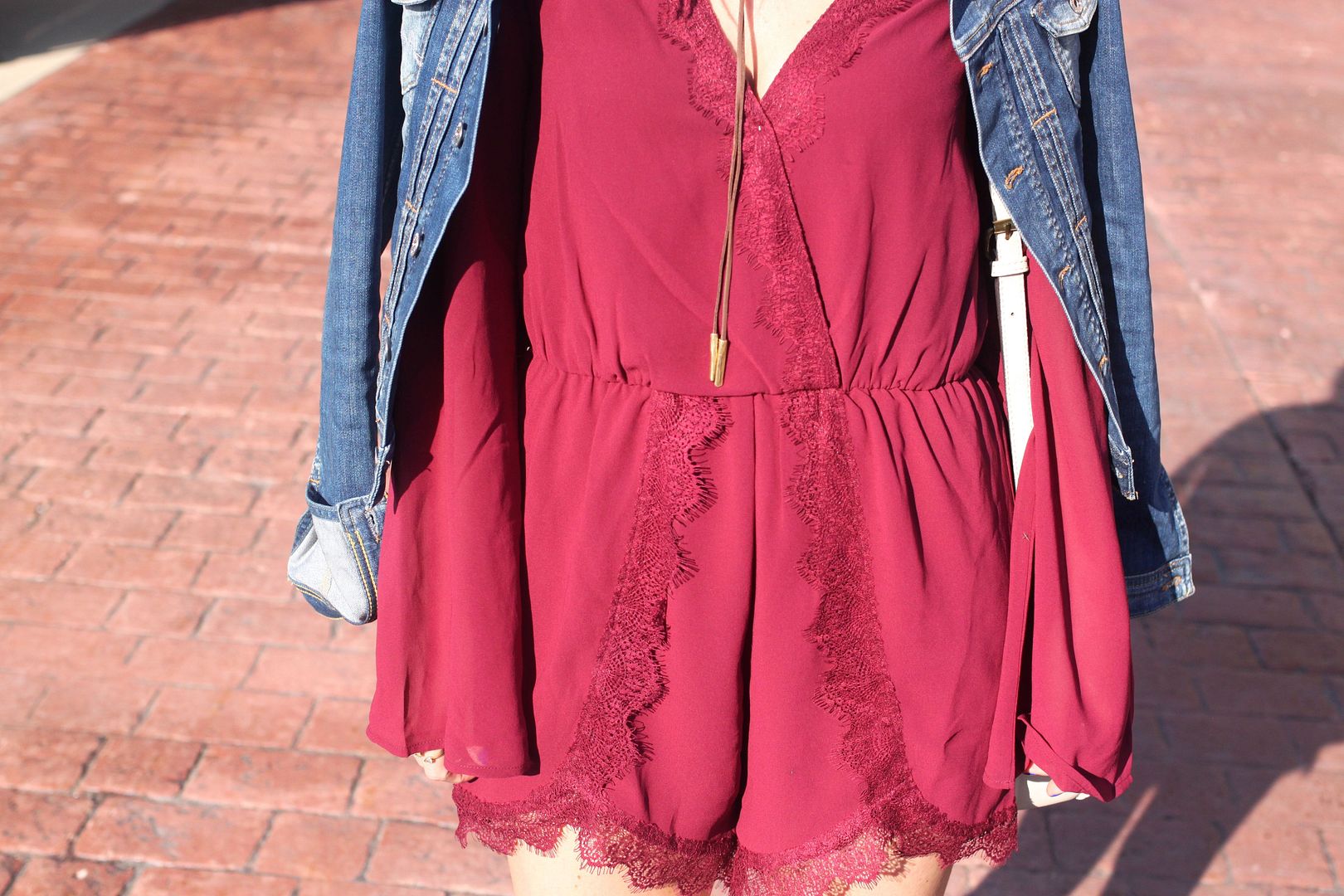 I have fallen in love with this with romper and I wanted to share it with you guys! The style, the fit, the color...simply beautiful. It was the perfect outfit to wear on my recent date night out with my hubby. I decided it should be the main attraction and paired it with nude strappy heels, neutral bag, and tortoise sunglasses. Are you guys as in love with this romper as I am?
This date night was a bit different from what we usually do. We chose to head out at 4:00pm for a happy hour of sort. First, we had drinks and an appetizer at one restaurant and headed to the next for more drinks and our entrees. By 8:00pm we were on our way to our third and final stop where we ate the most yummy chocolate chip cookie sundae. I don't think I've ever been that full, but we did span it over four plus hours. Now that's what a happy hour (or restaurant crawl if you will) date night! Such a fun night with my favorite person.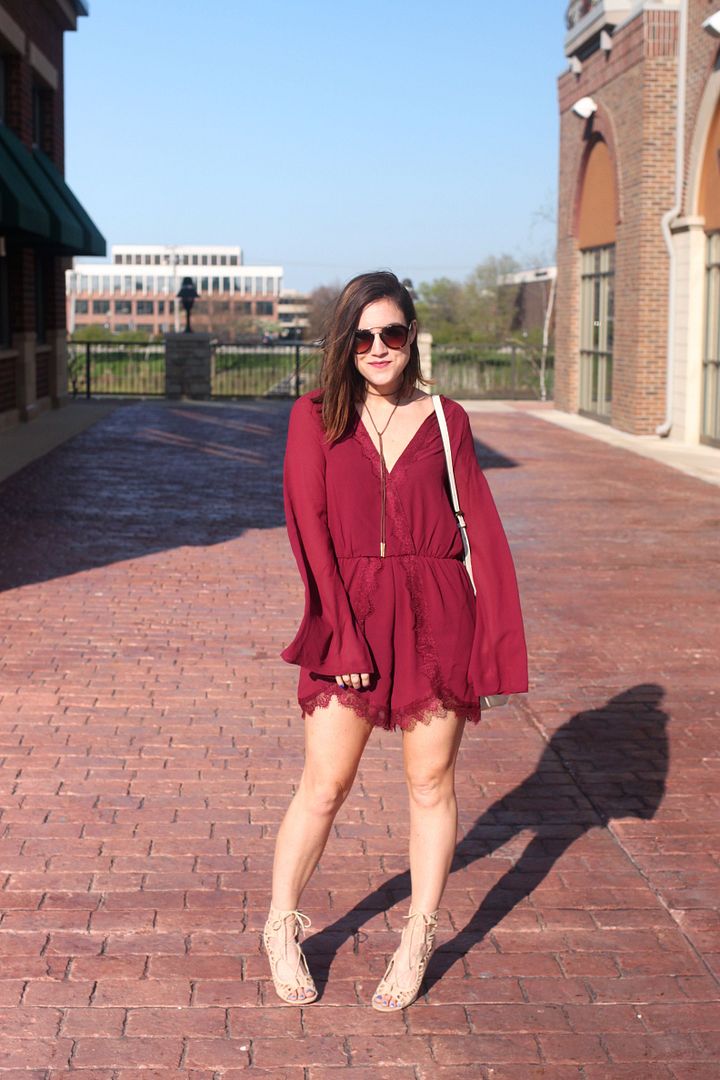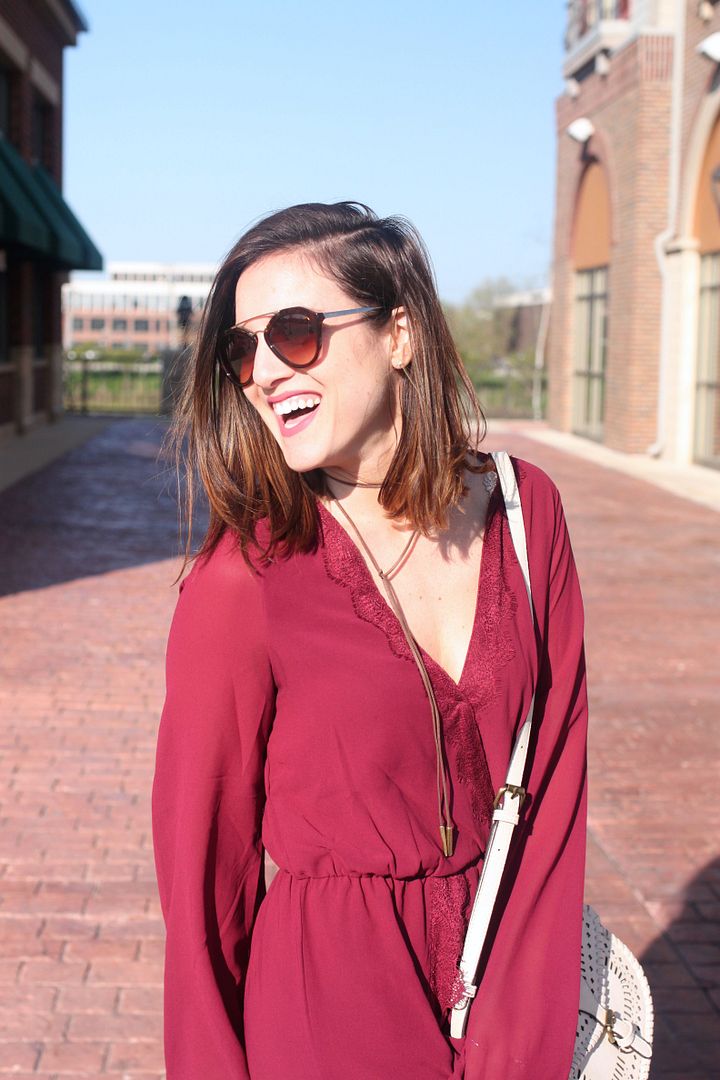 Romper:
c/o Shop Tobi
// Jacket: Pepe Jeans // Bag:
c/o Sole Society
// Shoes:
Just Fab
// Sunglasses:
Ditto
(use code SADB & get 1st month FREE!)
I seriously can't say enough good things about this outfit. I felt so good in it all night and got so many compliments. In fact, I love the website this romper came from too! You guys should totally check it out. PLUS, new customers get 50% off their 1st order. That my friend, is a great deal! What are you waiting for?
Visit some Tobi favorites for new styles:
Dresses

//

Crop Tops //

Rompers //

Bodycon Dresses //

Maxi Dresses //

Party Dresses