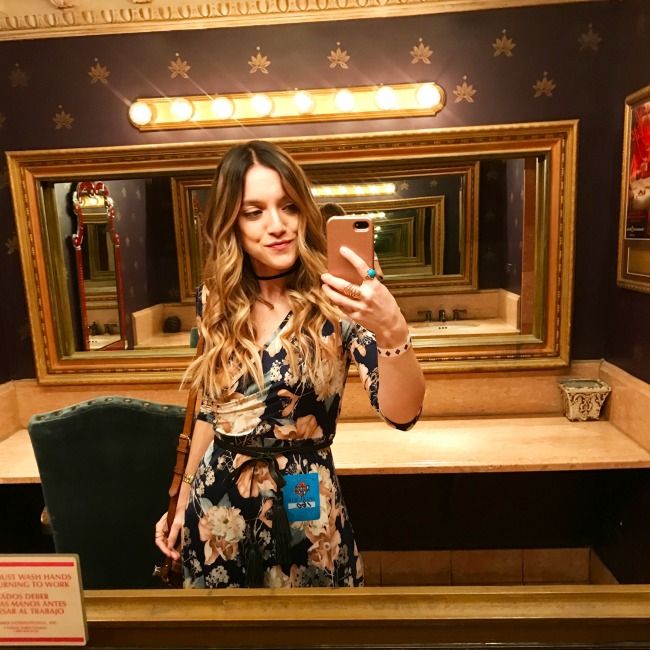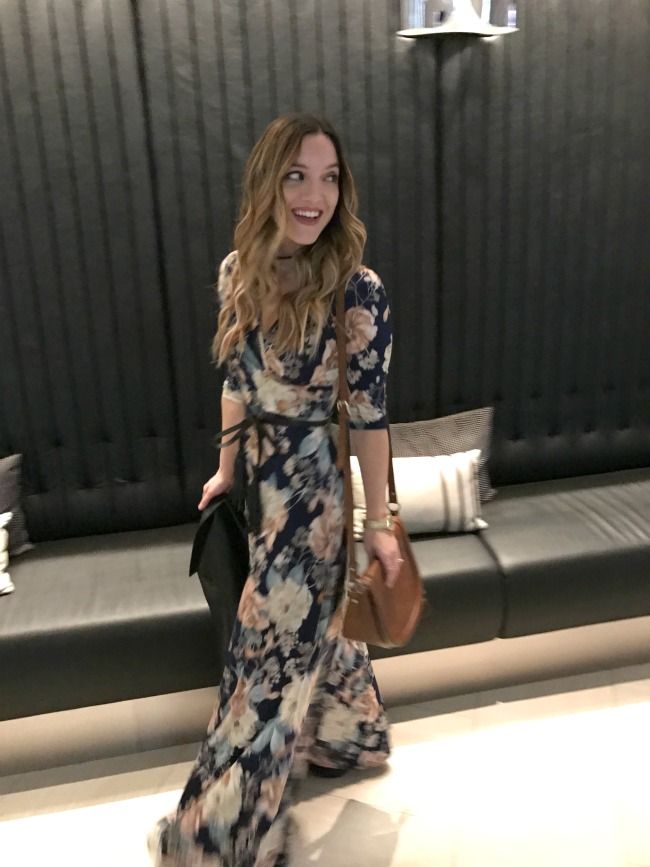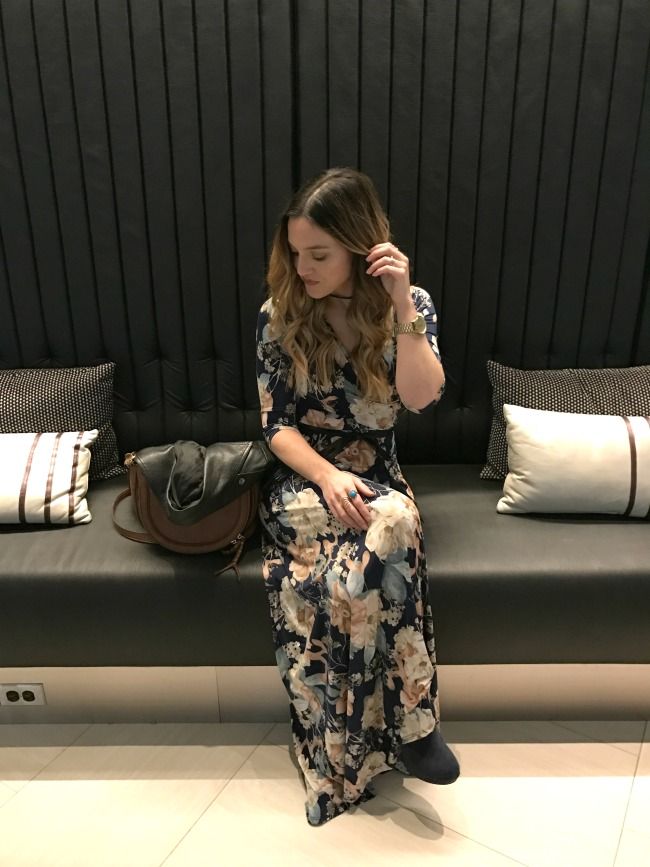 My husband recently planned a night out in Chicago to celebrate all of the wonderful events we have had going on the past two months. We celebrated our 9 year anniversary, Valentine's Day, his birthday (which was last week), and my birthday (which actually is today!). All of these special days fell on weekdays, so this was our first chance at getting a night away with just the two of us. We stayed at
Hotel Chicago Downtown, Autograph Collection
, which is across the parking lot from the
House of Blues
. After check in, we had a quick drink in the lobby then headed over to the Foundation Room for dinner and more drinks before the show.
I decided to wear this beautiful maxi dress Kaitlyn lent me. It's from Pink Blush, which is a website that sells maternity and non maternity clothing, but I think this is actually a maternity dress! ;) I am not pregnant, but the dress was gorgeous and honestly the front wasn't longer or anything so I felt like I could pull it off without anyone thinking anything. I have to say, I got TONS of compliments in it! On top of that it was so comfortable, I totally picked the perfect outfit for the night!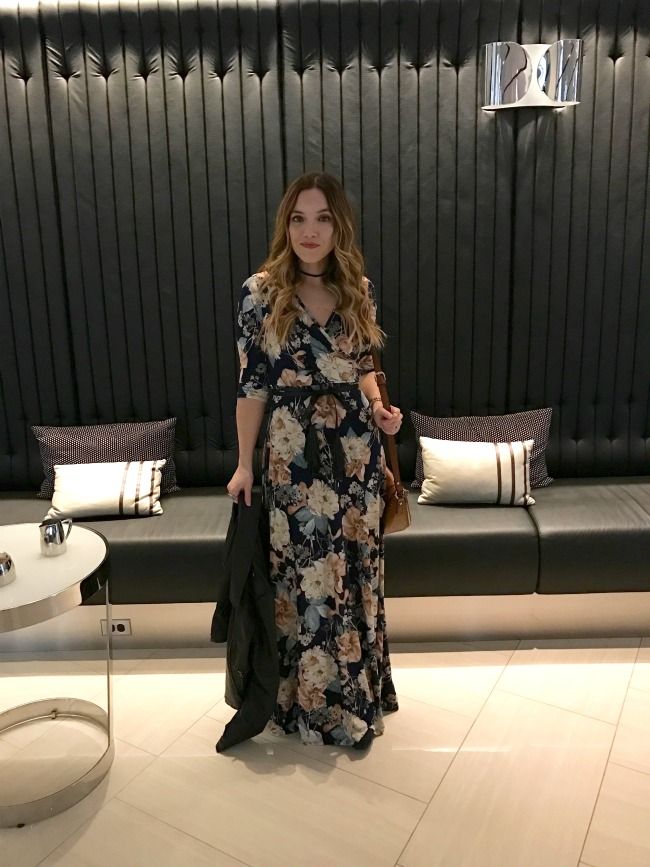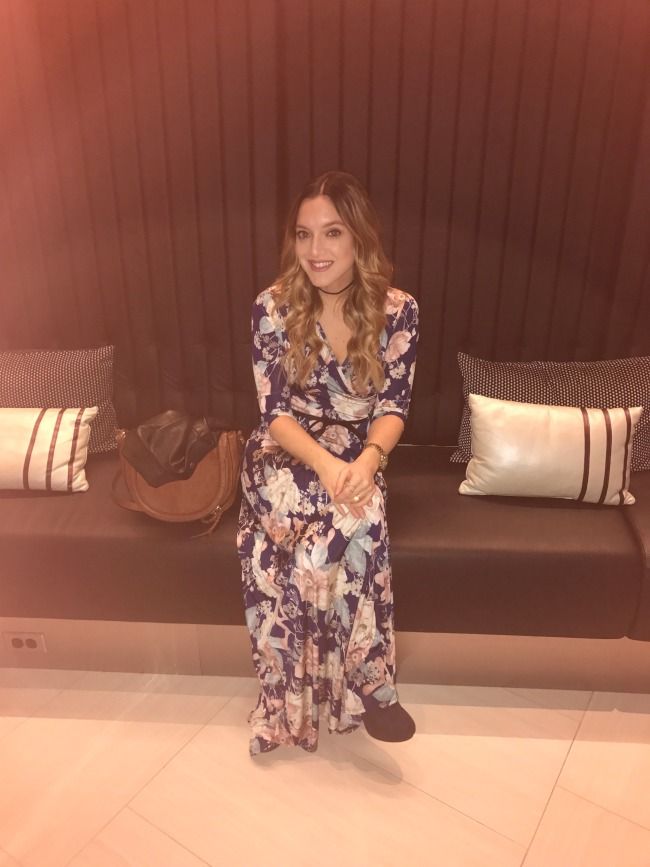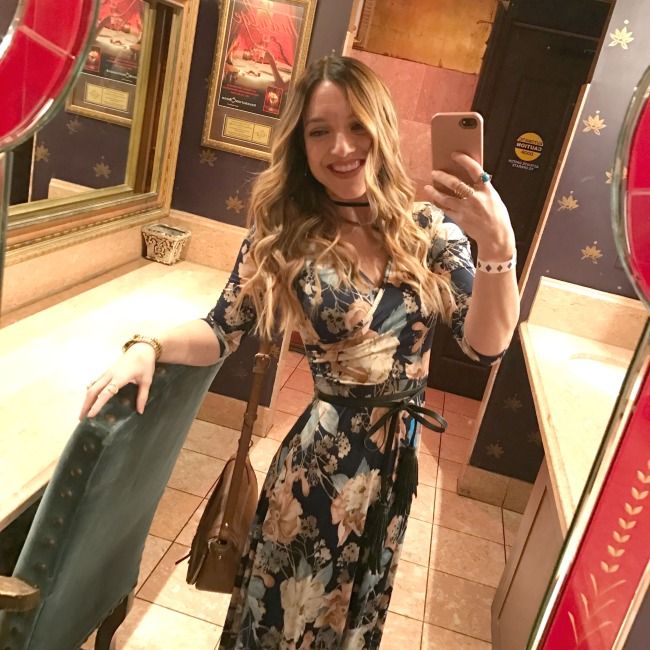 Dress:
c/o Pink Blush
// Bag: c/o
Sole Society
// Belt:
B-Low the Belt
via
Box of Style
// Choker: Amazon (
similar
) // Watch:
Fossil
// Large Ring:
c/o Park Lane Jewelry
// Teal Ring: House of Harlow 1960 // Jacket: Sheinside (
similar
)
After dinner, we headed to our Opera Box to check out Tove Lo. You guys, she was amazing! It was so fun seeing a pop show in such a beautiful venue. She sounded amazing live and it was a very women empowering show. The lights all over the stage were so fun to watch, you can tell she is a performer, but when it came down to it, her vocals were really so strong. I love a chick that can rock out but back that up with pure talent!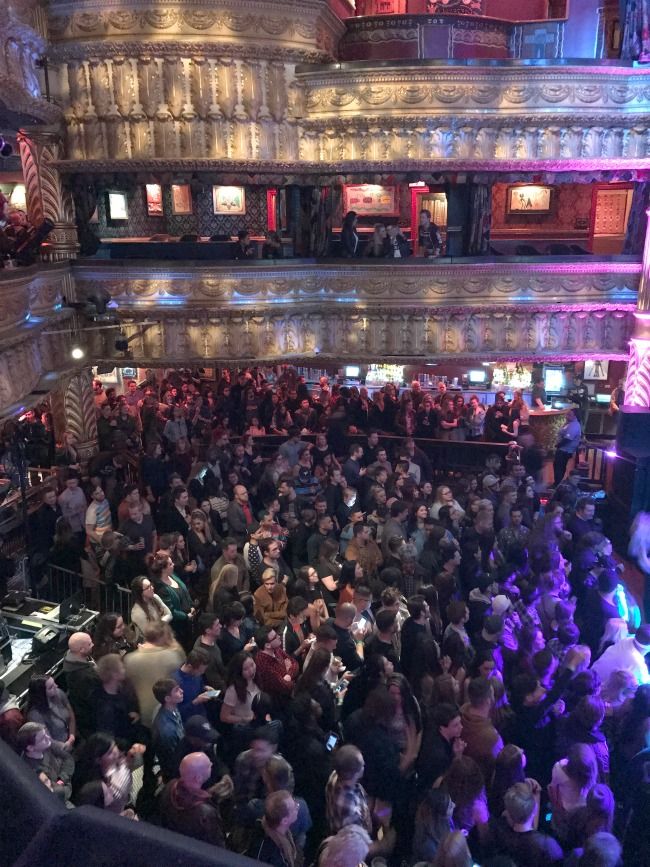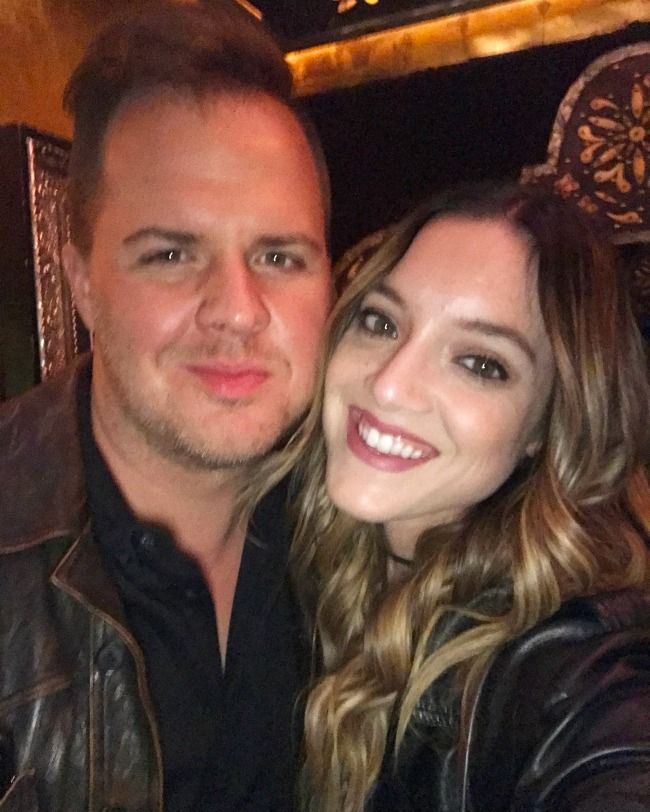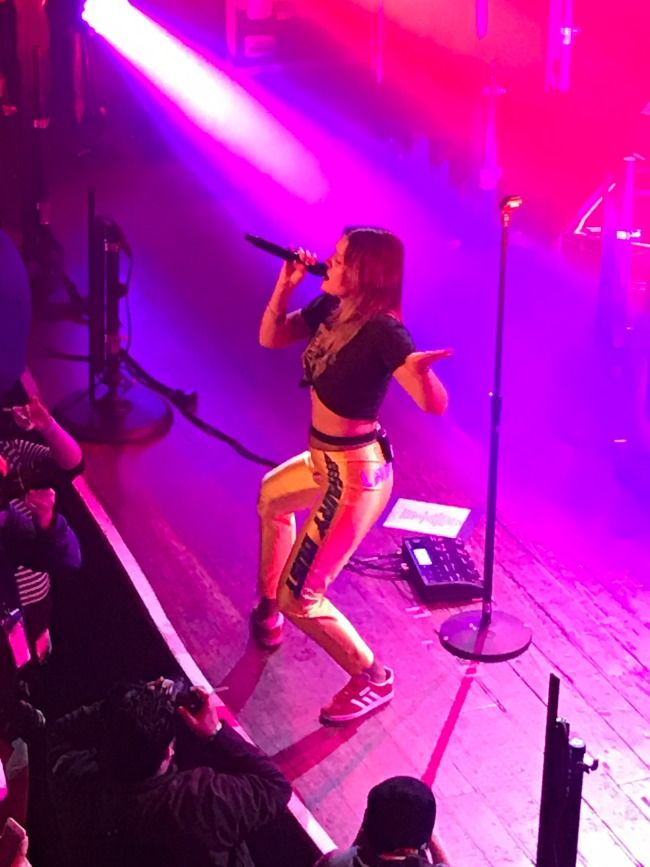 Are you a Tove Lo fan? Have you ever rocked a maternity dress when you are not pregnant?