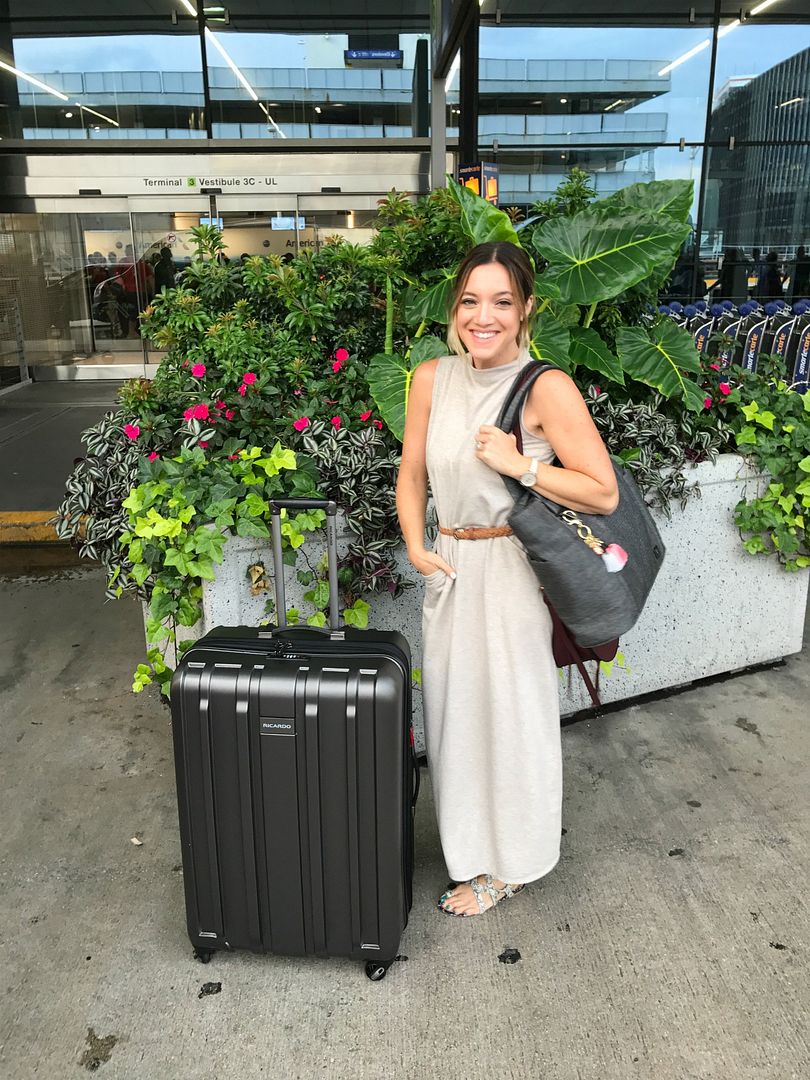 I was invited to attend
cabi
Scoop in Nashville on July 20th and if that trip was not enough, I was also gifted this tote bag and a luggage piece of my choice to travel with from
Ricardo Beverly Hills
. First off, is this real life? A trip (my second this year from cabi Clothing) plus amazing luggage... yes please. How generous! I can not wait to recap my time at cabi Scoop (blog post coming soon), but I wanted to do a product review, even though I was not asked to, on this gorgeous luggage I was gifted. Let's start with the tote bag, shall we?
This is the
Malibu Bay 18-inch tote bag
. I love the gray color and the amount of pockets to store things in, is beyond. The fabric is weather resistant and the production of this bag is eco-friendly. This was the perfect carry on and I can not say enough great things about the quality of this product. I will use this bag for everything from overnights to a diaper bag alternative in the future. It really does hold so much and I love how organized this bag keeps you. When it first arrived at my home and I was opening it, I found a beautiful key chain from cabi that I thought looked great on the tote. Side note, both the jacket and scarf are from
cabi's fall line
....i die! I'm pretty much obsessed with both and you will be seeing them non stop in the coming months. Ok, now onto the luggage.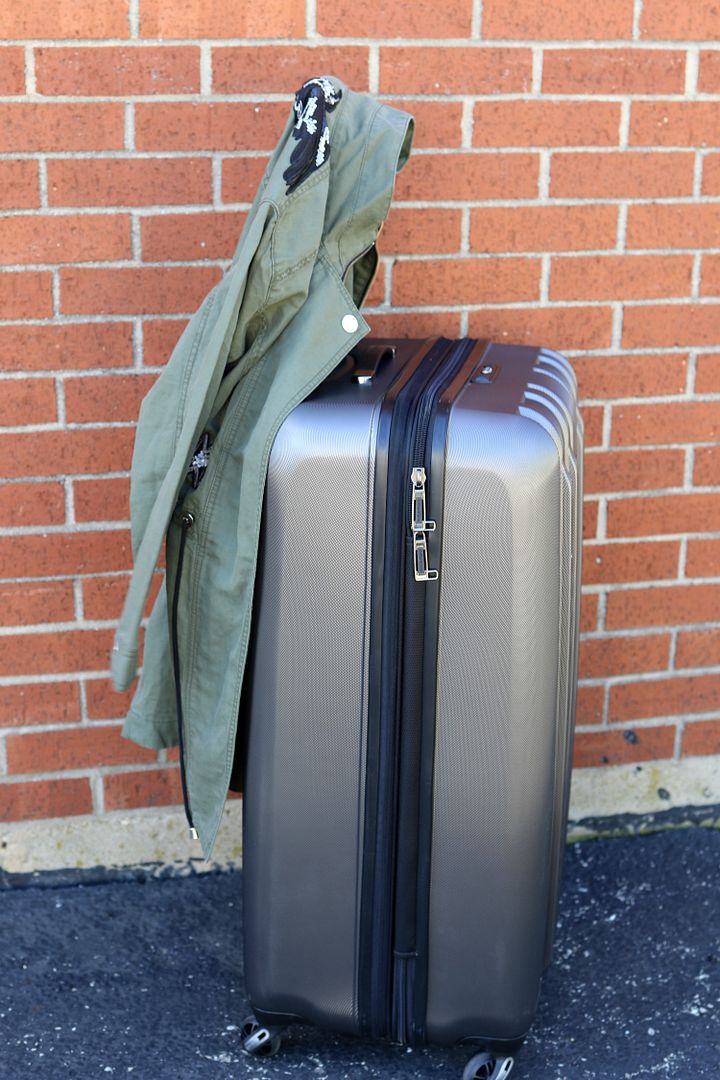 Even though I was only going on an overnight, I went for the "big bag". This is a 29-inch spinner upright bag from their
Yosemite collection
. (It also comes in plum!) Again, the quality of this bag blew me away. It is lightweight and keeps you so well organized. Plus I love how the zipper clicks into the bag so you can lock it. What a smart design! I wanted the larger luggage because this was a shopping event and I had planned to do just that. On the way to Nashville, it was very light and less then 1/3 full. On the way back to Chicago, it was completely full and much heavier. That said, this luggage was still very easy to roll around and I really got to see what it was made out of by putting it to the test. ;)
If you are in the market for new luggage, I highly recommend you check our Ricardo Beverly Hills. Their prices are great (with a big sale currently going on) and again, the quality was truly amazing.
Thank you so much for stopping by the blog today, I truly appreciate each and every one of you! xo