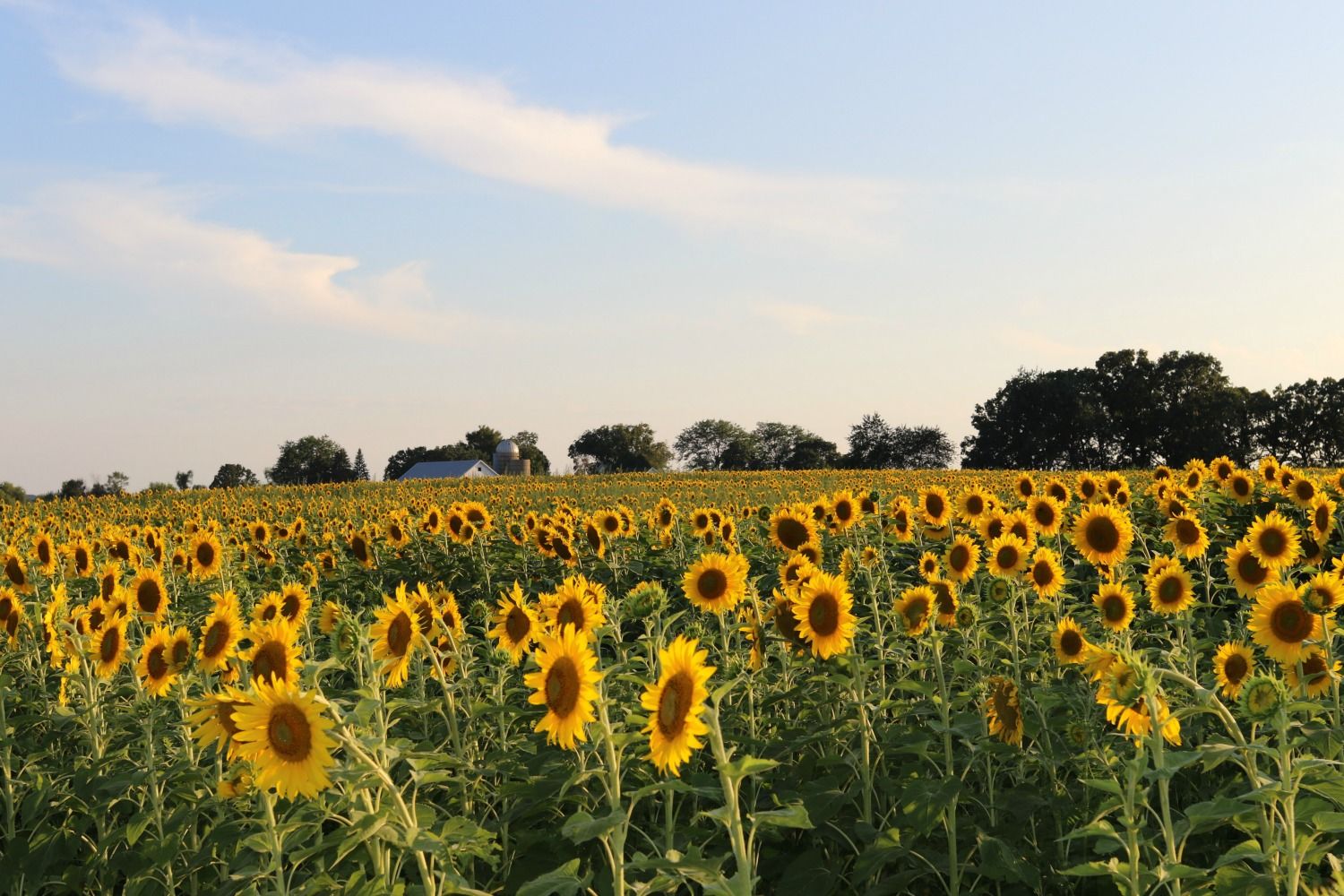 My family and I have had quite a summer so far, checking off activity after activity that we added to our summer wish list. This event was one
I
added to our wish though. For as long as I can remember, I have been drawn to the beauty of flowers. They make me happy, so much so that I was a florist for a few years back in the day! For years I have been trying to make it out to a large sunflower field, but when I learned about
Pope Farm Conservancy
, I knew this was the one I needed to see. Yes, it was almost a four hour round trip to see it, but OMG you guys, this is a view everyone should see in their life time.
We, of course went during peak week, meaning all 500,000 steams would be in full bloom. To say the view was breathtaking is an understatement. We took a few photos and walked around trying to take it all in. Then we decided it was the perfect time to watch the sun going down while we had a picnic dinner on a blanket in the grass. The air was crisp, the view was one I will never forget. In the end, I did have to take a few "golden hour" photos, I mean...do you see where I was? No only was it like a dream, but as a blogger, it was a dream place to shoot photos!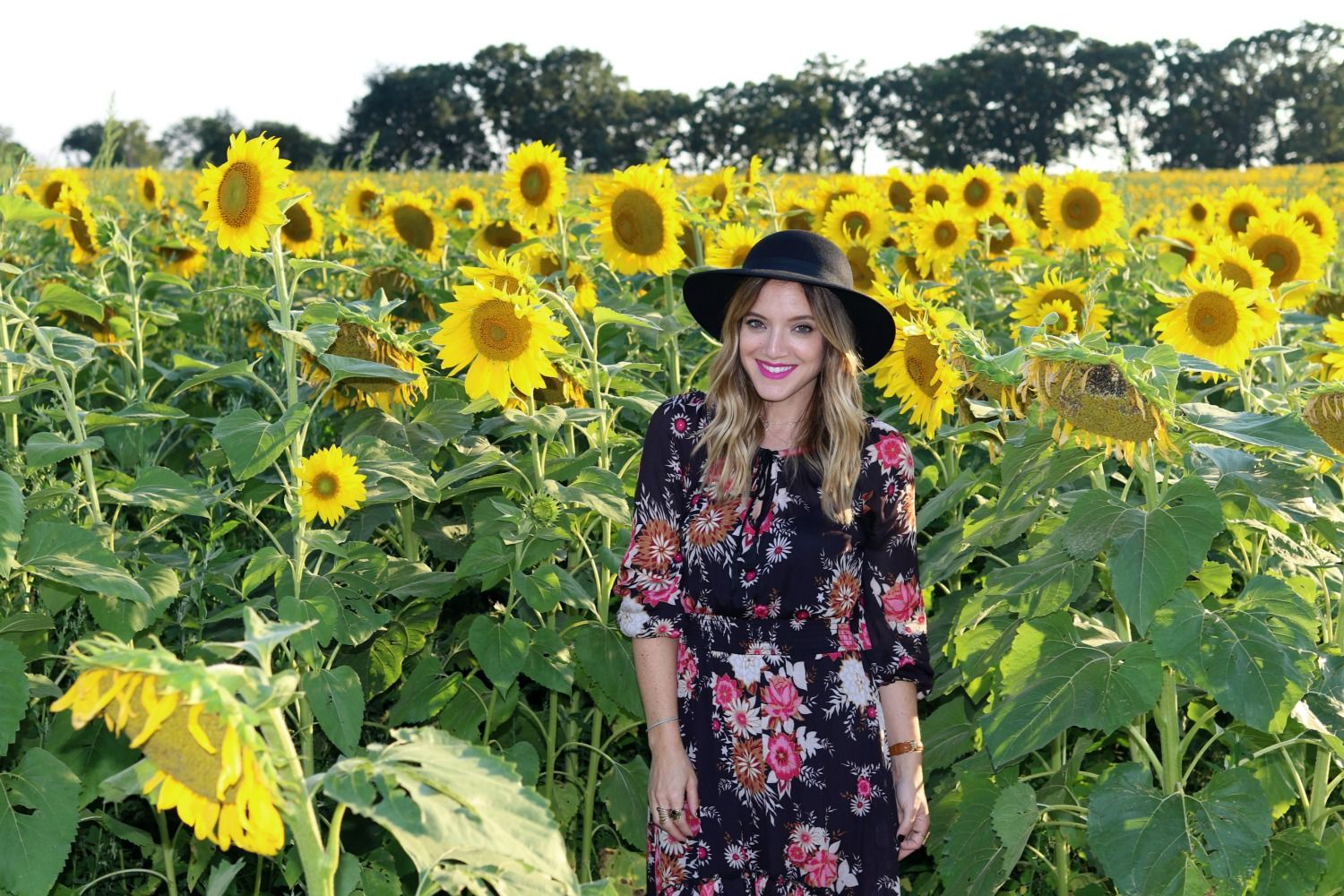 SHOP SPELL DRESSES: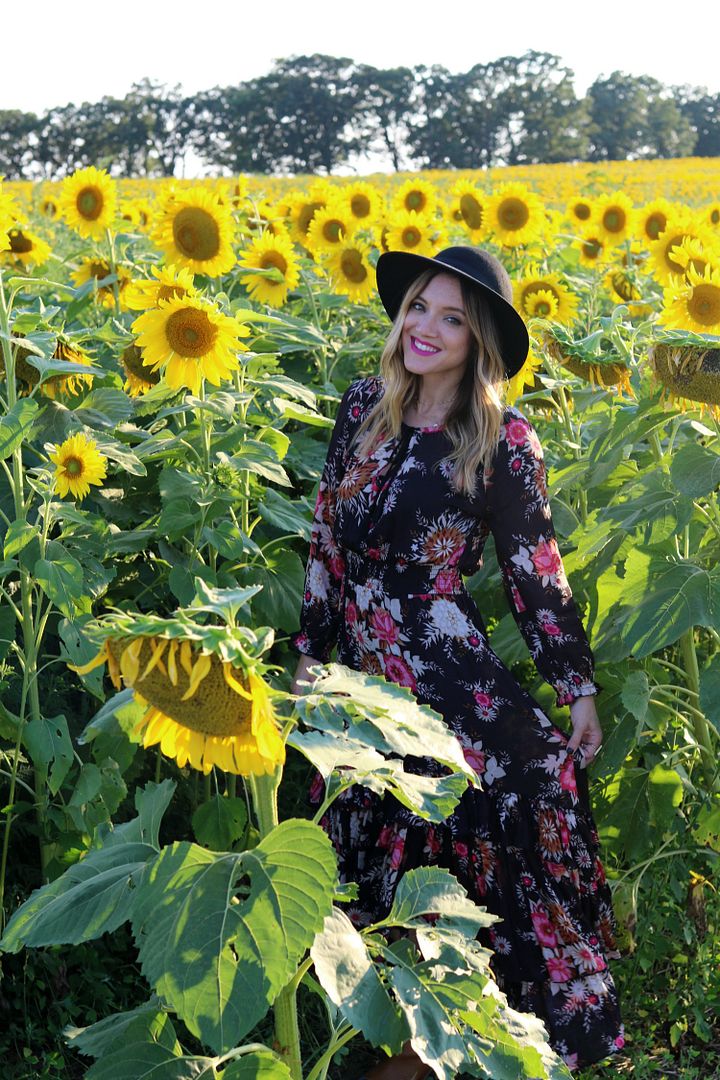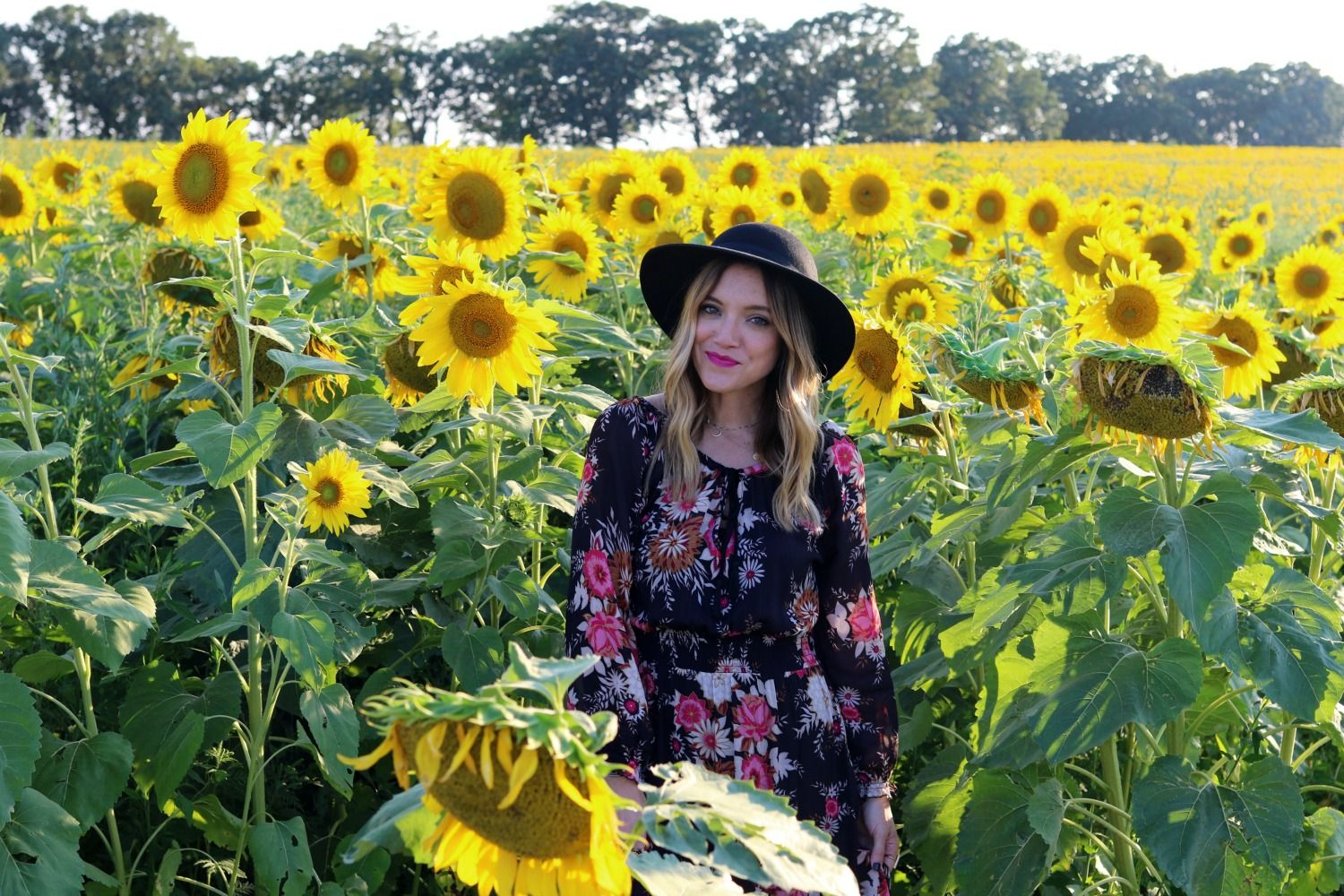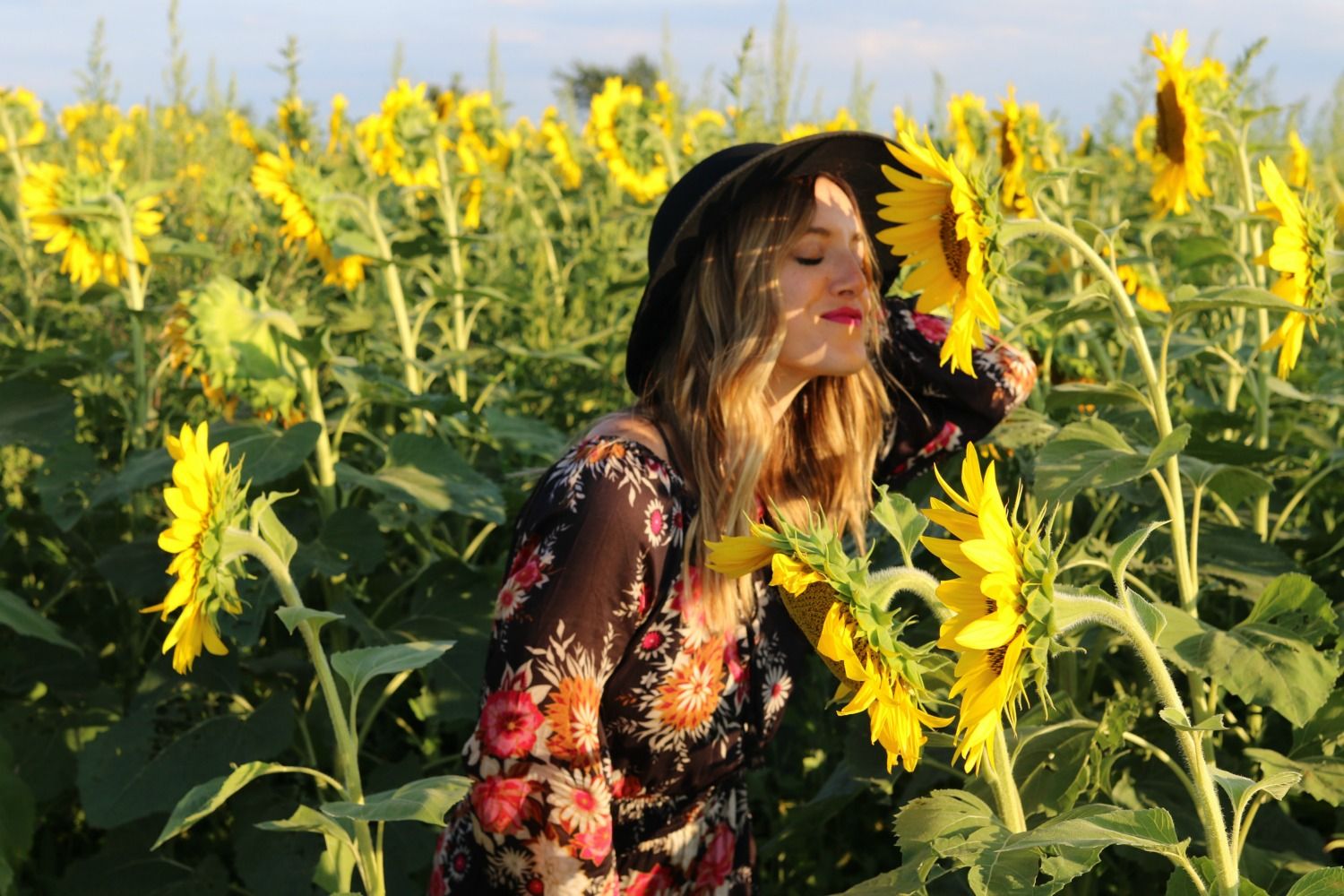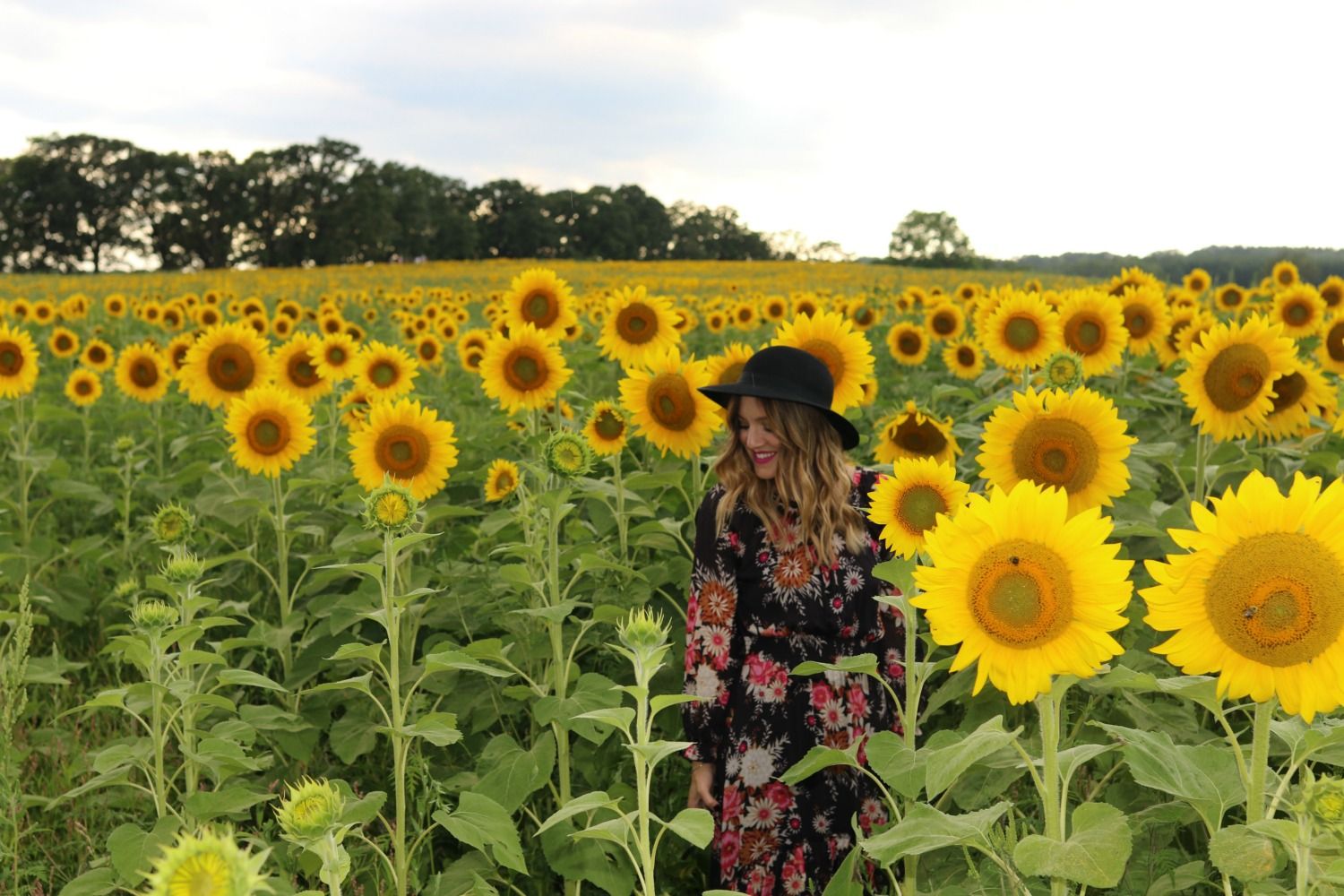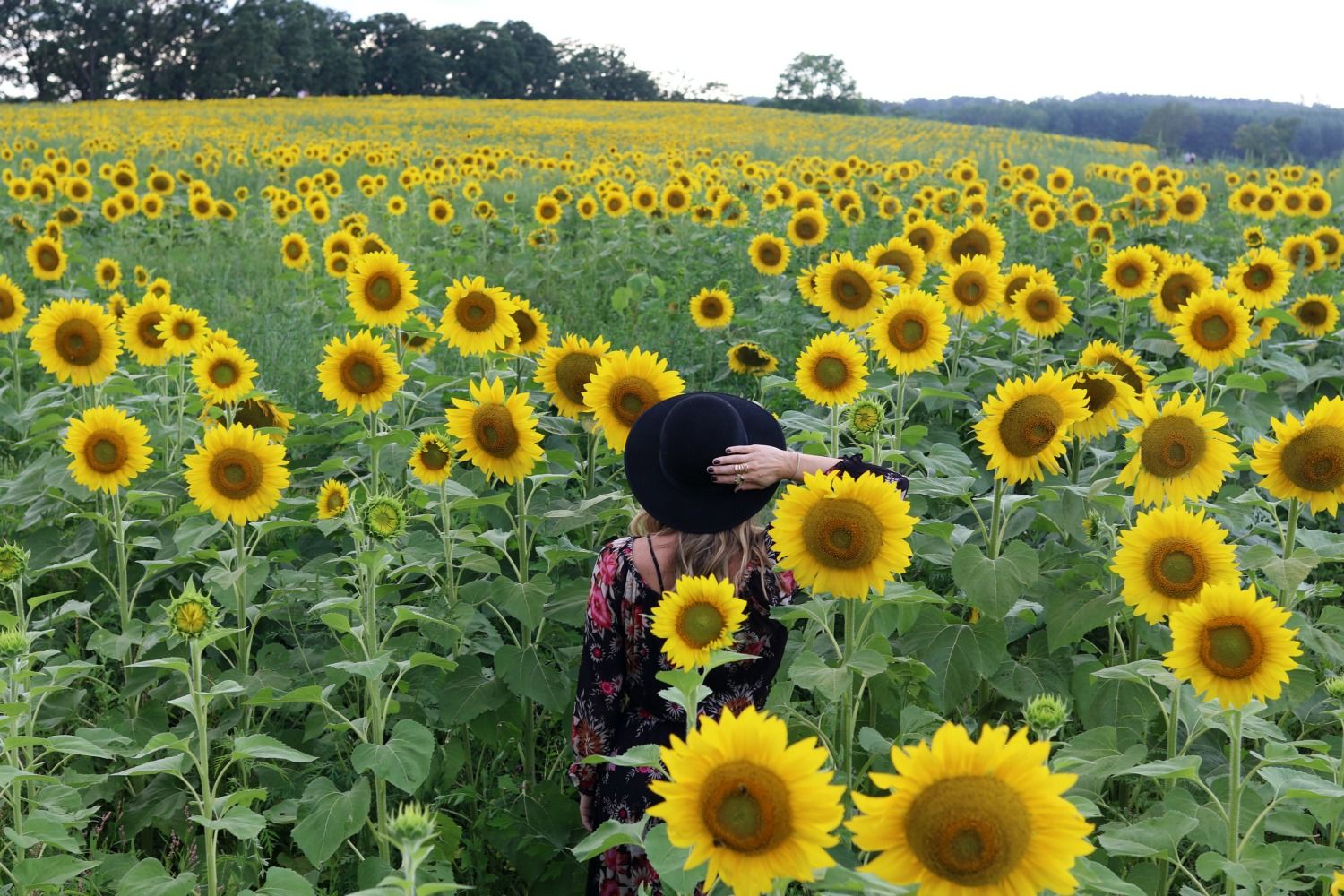 My favorite part has to be a tie between the picnic dinner and the last twenty minutes we were there. We found a bench, stood on top of it so we could see sunflowers (that went on forever), and watched the sun go down. It was unlike any sunset I have ever witnessed and I am so glad I got to share it with my family. This was for sure one of my favorite summer memories this year! Here are a few family shots from our night at Pope Farm Conservancy.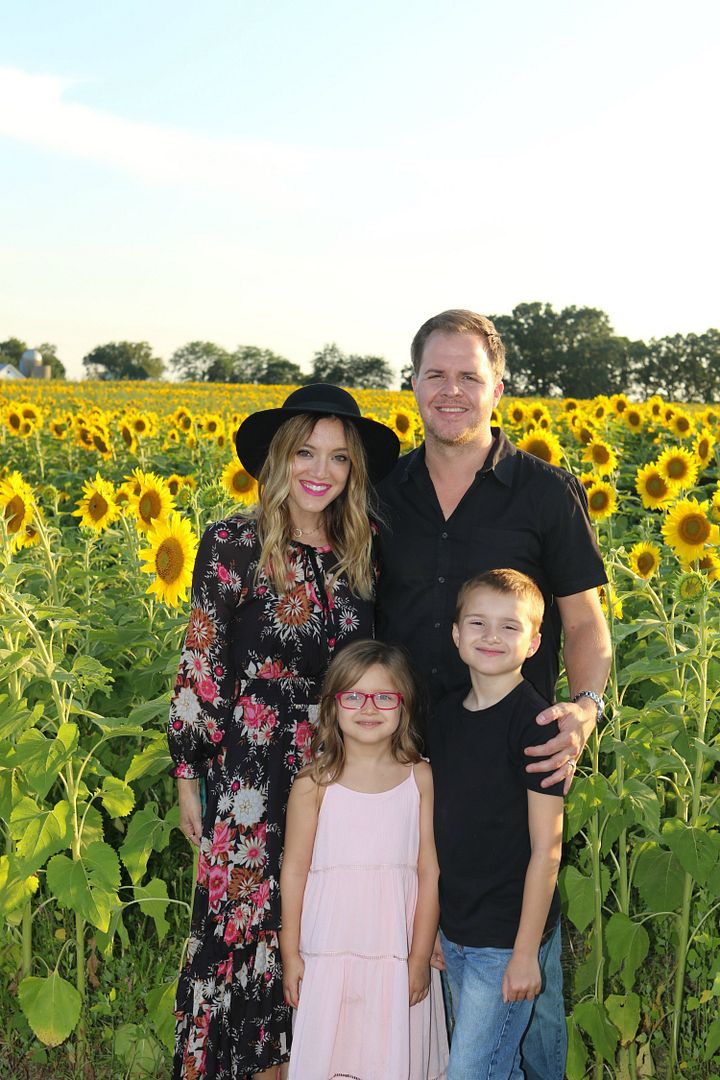 And this last shot is my favorite because it was not a photo opt. This was not a moment I was trying to capture...this was a moment I was living and all I felt was happy and full of peace. I told you, I love me some flowers you guys, so this was like a dream come true for me. A shot out to my hubby who takes photos even after I tell him we can be done taking photos. ;) I really am glad to have this one because it captured pure happiness!
Have you ever been to Pope Farm Conservancy? Have you ever been to a large sunflower field (or any kind of large flower field for that matter)?
Thank you so much for stopping by the blog today, I hope you make it a great day! xo