Here are some of my favorite items for the fall. I am seriously obsessed with Navy and very excited that blue hues are going to be so big!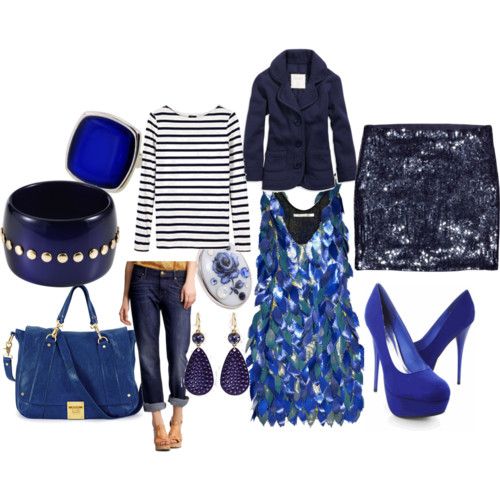 1. Blue Stone Ring (Square) $3.02 (as of today, item no longer instock) ;(
2. John Lewis Women- Made in Italy Navy Blue Stud Bangle $32
3.
Tory Burch Dayton Messenger Bag
- Razor Blue $550
4.
Gap Boyfriend jeans
(faded dark wash) $70
5.
Slash Neck Sailor Tee
$145
6. Girls girly prepster
blazer
(Harbor Blue) $40
7. Diane von Furstenberg Silk leaf
dress
$995
8. Tarina Tarantino - China Blue
Mod Ring
(Blue) - Jewelry $79
9. Poppy Stone
Drop Earrings
$98
10. Haute Hippie Silk
sequined mini skirt
$295
11. Blue Faux Suede Round Toe
Platform Heels
$25