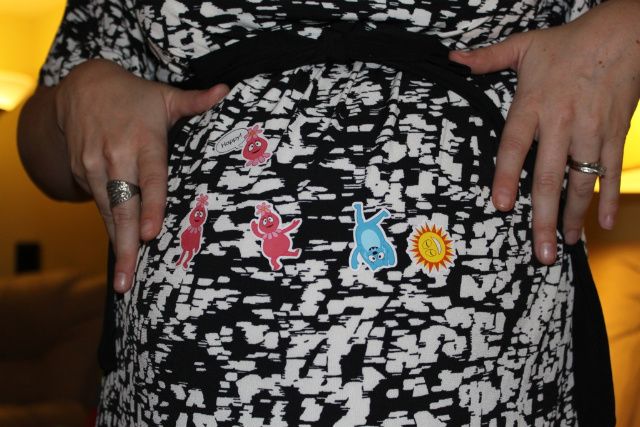 With a little over 5 weeks left I have now gained 33 pounds. It is officially starting to get ugly! ;) How I am feeling I mean. It's getting harder and harder to feel cute even when an effort is made. I'm actually quite proud I held up this long! When pregnant with my son I felt hideous around month 7.
I knew it was only a matter of time until it hit my face...and let me tell you, it's hit my face! (you would think with a baseball bat! haaa)
Here are some other fun facts about week 34:
I waddle EVERYWHERE, I get stuck on the ground when cleaning up my son's toys, I can't use regular public bathroom stalls due to the fact that the door hits my belly when I try to get out and I get stuck, my arms and legs cramp all the time, I have to wear a maternity belt due to pulled ligaments in my lower abdomen, my skin is SUPER dry, my ankles swell at the end of the day, I need naps daily (too bad my son does not take daily naps!), and my all time favorite, I peed my pants a few days ago when I sneezed! Yeah, that happened! For a second I thought my water broke and then I realized, NOPE, just peed my pants! haa Isn't pregnancy beautiful?!
I hope you all love my Yo Gabba Gabba stickers in the first picture. My son LOVES my belly and gives it kisses and stickers all the time.
Also, my outfit post will go up tomorrow for this dress....
Happy Wednesday!