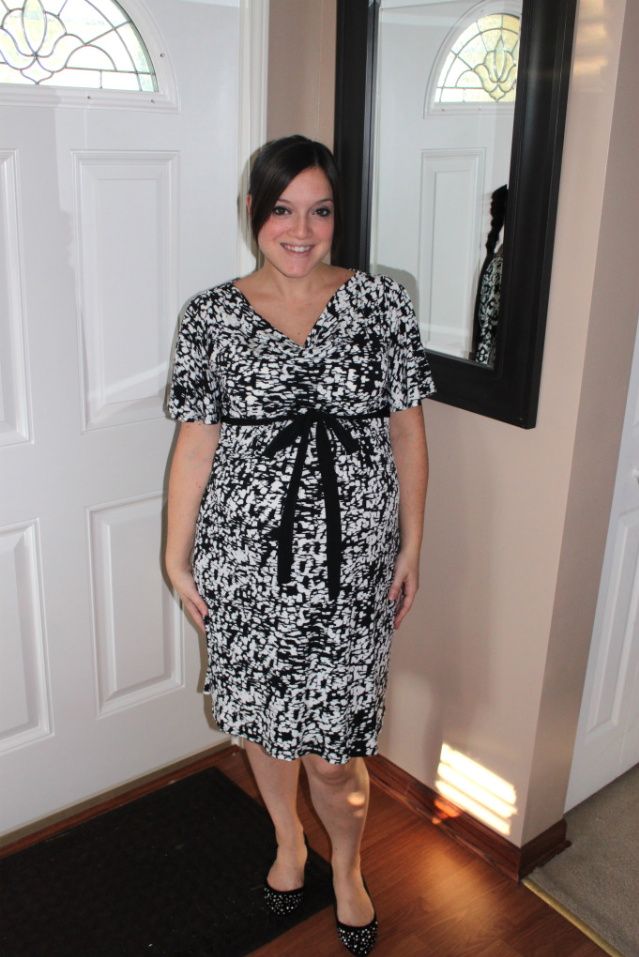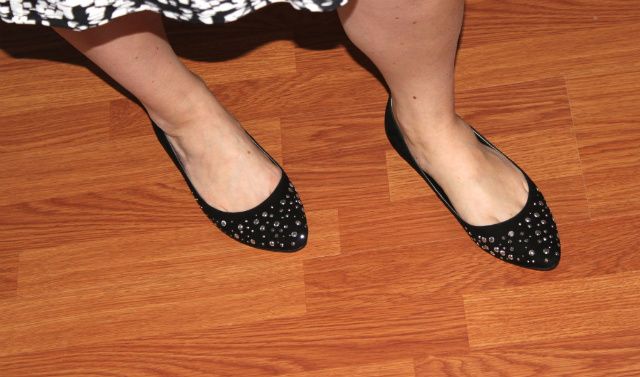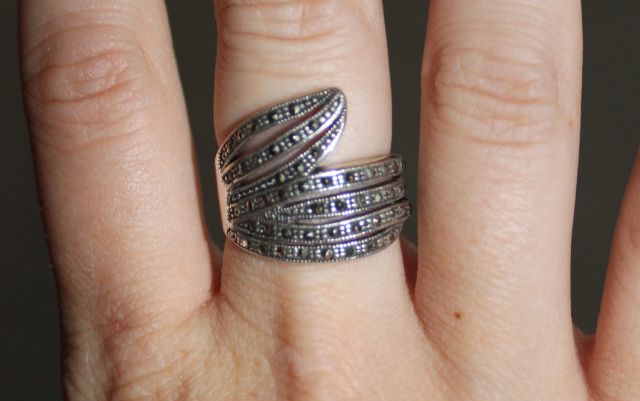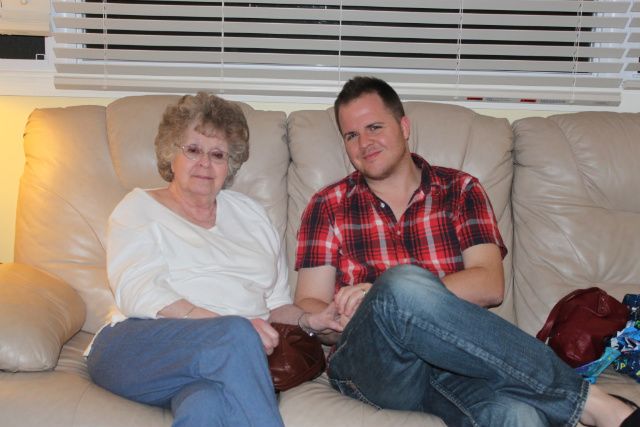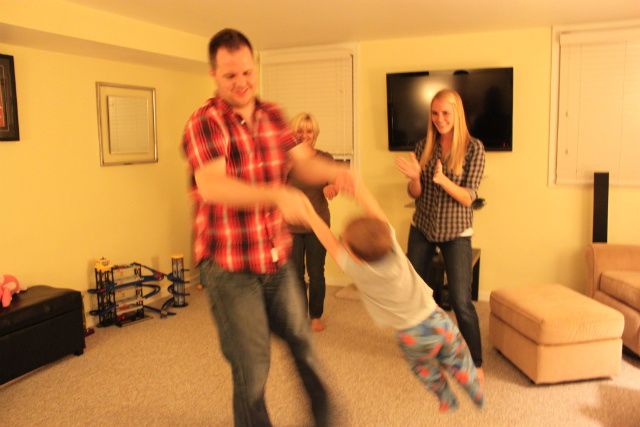 Dress: Target
Shoes: BCBG
Earrings:
Erin Gallagher Jewelry
Ring: Macy's
My husband's grandma turned 81 over the weekend and we got together 2 nights ago to celebrate. The evening was filled with great deserts, lots of talking and laughing, and of course a dance party! I am so blessed to have such wonderful in-laws!
I wore this black and white dress because it is breezy and there is no waist band! ;) Yes, that was actually a factor!
I paired it with these cute BCBG flats I got at the outlet store over the summer, which I think are going to be great for the holiday season.
I decided I wanted to put my hair up but wanted to try something more fun then the classic ponytail. I decided to fishtail the top half of my hair and make it look like a true ponytail. I love it! It was actually kind of hard to do that in the back of my head....now thinking back that might be why I decided to stop halfway down!
The outfit didn't needs tons of jewelry so I went with a pair of earrings and a ring.
I included a picture of the cake we ate this night. It was outstanding. My hubby's mom and sister are on this baking kick and keep coming up with new ideas (which are so yummy to try). This was a chocolate cake with chunks of chocolate pieces in it. The next layer was broken up peanut butter cups with cool whip on the top and chocolate shavings!!! UMmM.....delish!!! Even though my sister-in-law does not have a blog of her own, I have asked her to guest blog one of her yummy creations! She said yes guys!!! woo hoo! So we all have that to look forward to!