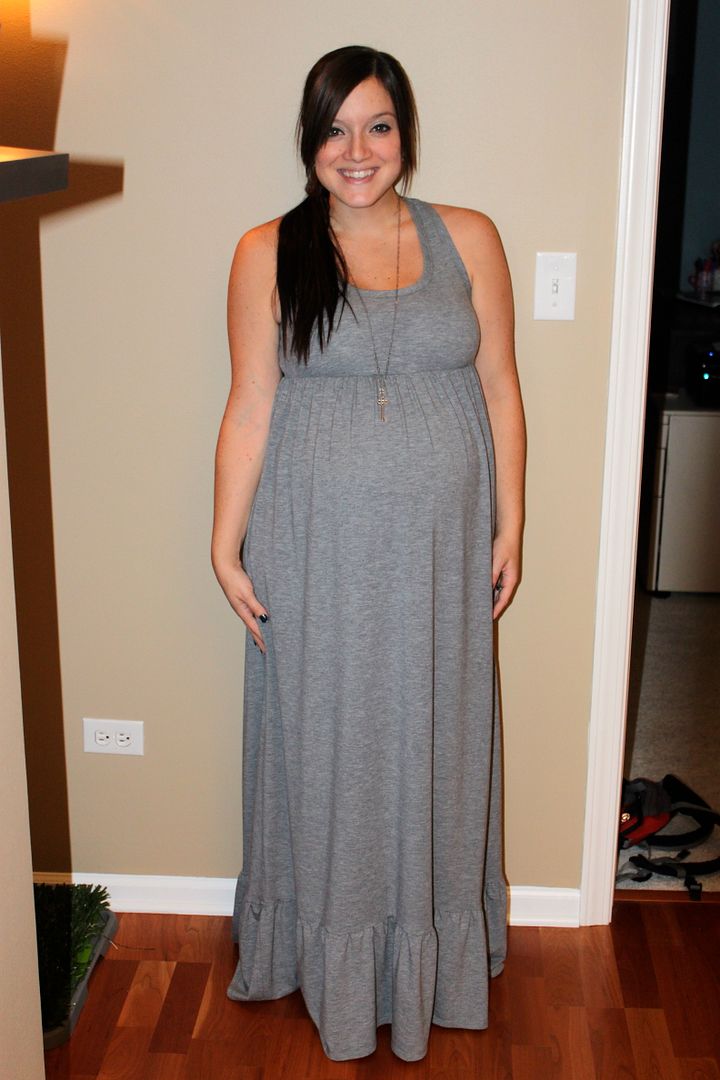 Dress: Target
Earrings:
Erin Gallagher Jewelry
Necklace: Erin Gallagher Jewelry
Shoes: Payless
On Monday myself and my little man went to my friend Lindsay's house. (Sadly my hubby had to work.) It was her man's B-day and they were having an all day BBQ party. (That's him in the last picture!)
We had a great time with all of our friends and boy was the food delicious! I actually had the best wings EVER there and they are sending me the recipe later today. I will be making them tomorrow and blogging about how to make them next week!!!
I decided to wear this grey dress because it's so comfortable. It's not a maternity dress, which is why it gives me ZERO shape, but it was perfect for a casual hangout with great friends! I paired it with these amazing earrings I've been dying to wear! I also wore the same designer around my neck. After taking that picture of the necklace I can see I need a little silver polish on the jump rings!!! It could also be oxidized again. I'll get on that! ;) Hey, it's over 2 years old.....it's bound to need a little maintenance! I wear it tons! (I think I smell another blog post!)
ps. Check out my friend Lindsay's blog
here
!