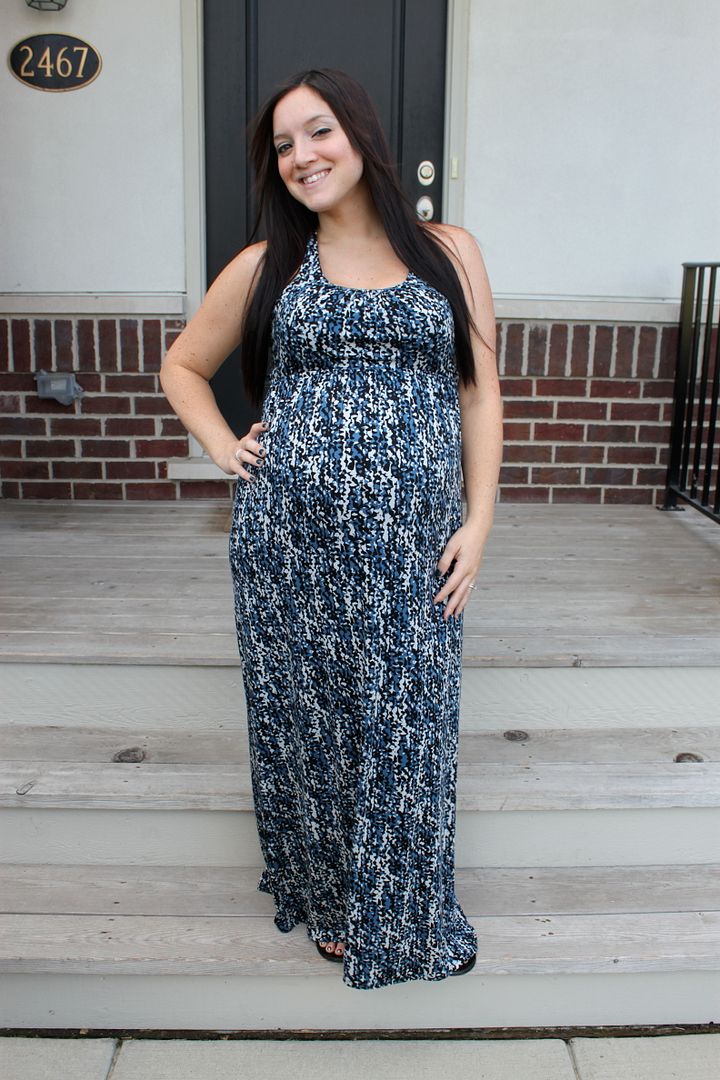 Don't I have beautiful sisters?!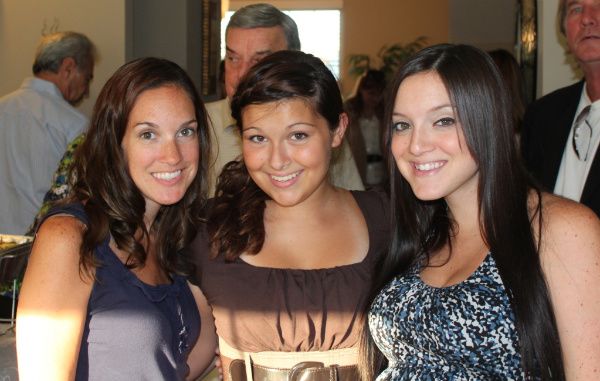 Dress:
Pea in the Pod
Shoes: Payless
Earrings:
Erin Gallagher Jewelry
Ring:
Tiffany & CO
This was the second Bris I had ever been to. After the ceremony, it's food, family, and fun! Everyone usually gets quite dressed up for this occasion, so I had to pick out something nice to wear.
I decided to wear this maxi dress because it can be dressy and it's long enough that I could wear flats and not feel silly. (Yes, I feel silly in flats when I go out! I guess I just miss my heels!!)
I paired it with some of my favorite jewelry, my EG earrings and my thin chain ring.
This was also a good outfit for chasing my toddler around in. It was very comfortable and even when he decided to do his usual lifting up of mommy's dress game, I was not flashing anyone! Got to love 2 year old boys!! ;)