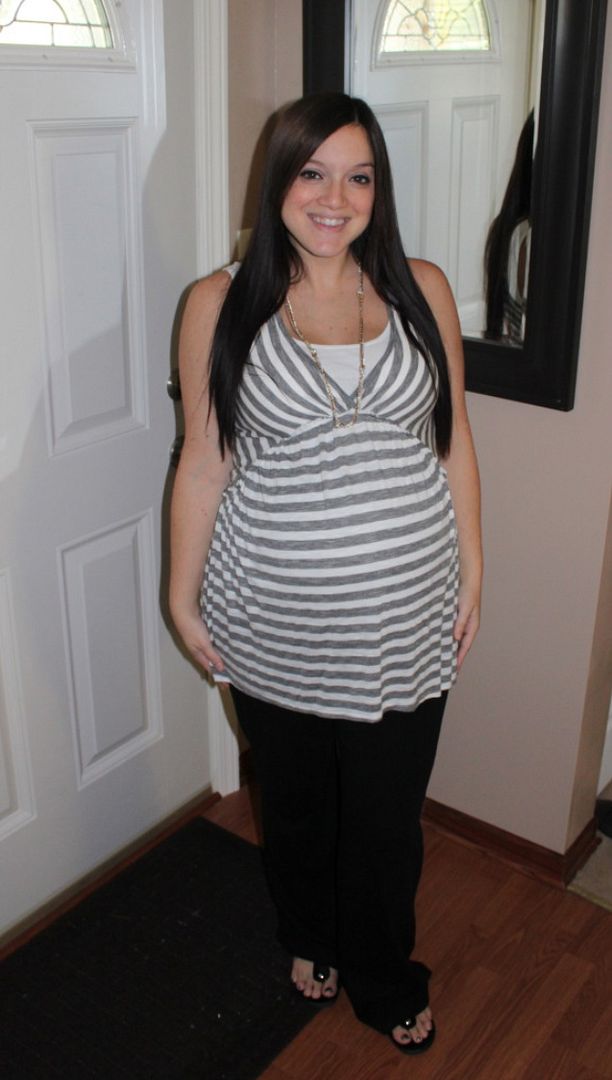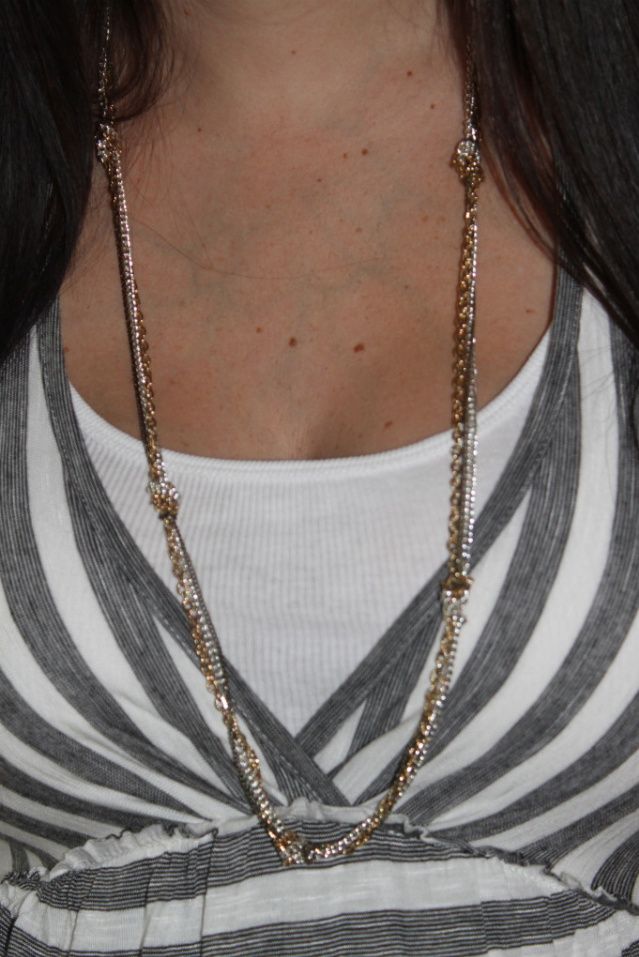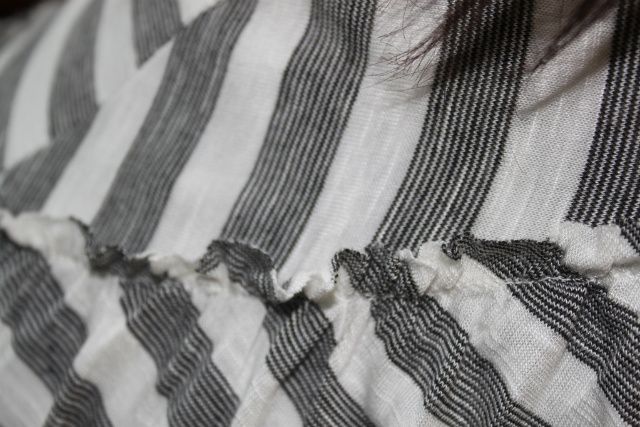 Top:Target
Pants: Target
Tank: Express
Necklace: Loft
Shoes: Payless
This weekend I headed downtown for the day with my boys. We had lunch on Dearborn and then walked over to the Chicago theater to see Yo Gabba Gabba live. The show was great! The musical guest was Citizen Cope and I think me and my husband enjoyed it just as much as our son! Okay, maybe our son liked it the most, his eyes were seriously bugging out of his head!
Since I knew we'd be walking around a bit and also sitting in a theater for a long period of time, I knew I needed to wear flats and cozy pants! This outfit did the trick! I was super excited to wear this top I picked up last week from Target. It was $4.00 in the juniors department! I think it's clearly a maternity top, but it is not supposed to be. Great find huh?! I really love the detail around this top!
I paired it with this cute tied chain necklace from Ann Taylor Loft. Simple yet effective!