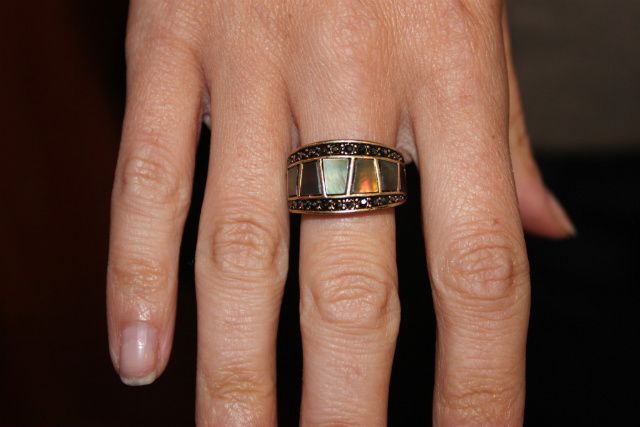 This weeks "I want what she has!" goes to Michelle Kuhlemeier. I love this ring! I know, I know, I'm a little obsessed with rings right now, but when you see a great ring you must share the info with your friends right?!
Ring: $52 Lia Sophia -
Cosmos Ring
Loving these copper tones for fall and the price! I actually don't own any Lia Sophia jewelry, but after searching the website for this ring, I am liking what I see. I may need to make a few purchases! Great find Michelle!