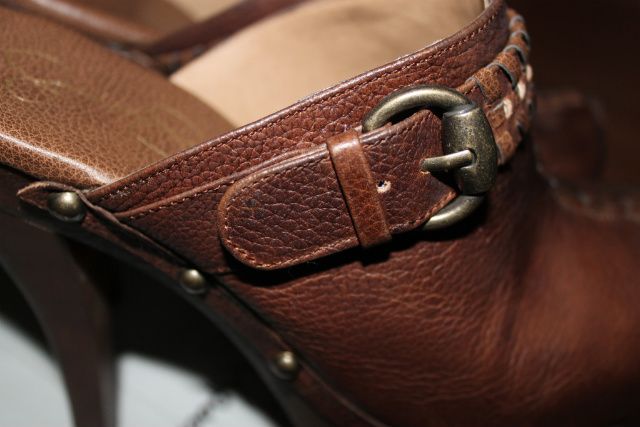 Since I got rid of 7 pairs of shoes last week I decided I need a pair of clogs. I know they're not for everyone. I'm not loving the lace up brown ankle bootie (or maybe I just haven't see one I LOVE yet), so I was thinking the clog would be my go to when others go there!
I'm a big fan of clogs. I had a pair in college and can't remember for the life of me why I ever got rid of them. Maybe to make room for this stunning pair!
Clogs: $89 Jessica Simpson at
Victoria's Secret
What do you guys think? Are you clog wearers or this style just not for you?