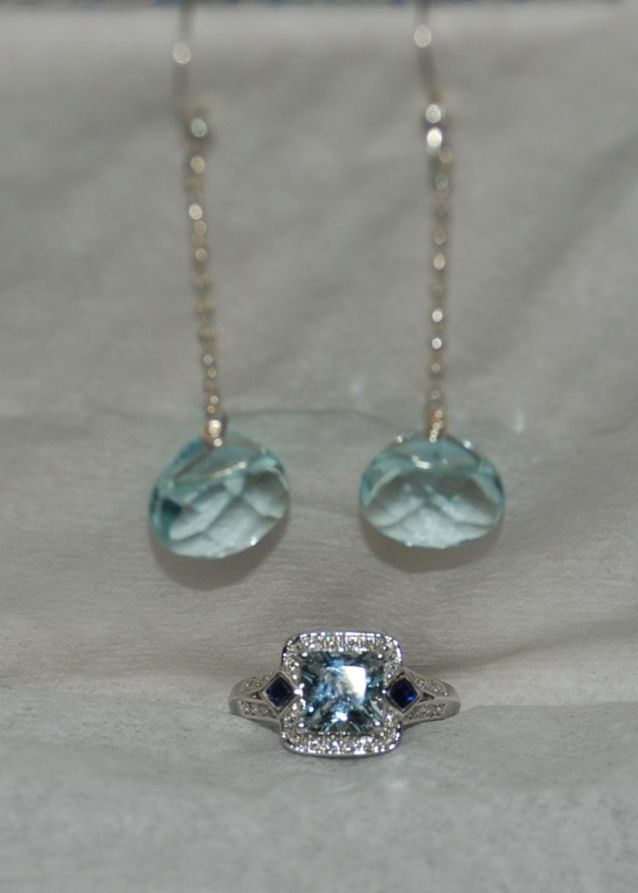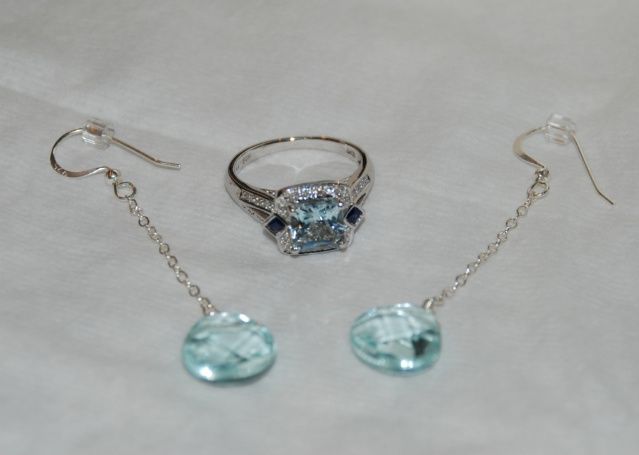 Today is a very unique post. It is a combo of "I want what she has!" and an update on the giveaway we just did!
The
Erin Gallagher Jewelry
earrings went to Christy Arrajj and she sent me these photos to show just how meant to be it was that she got them! I had to get over my ring envy first! This ring is stunning!!! I am a sucker (as you know) for diamonds and sapphires, but this ring also has a beautiful aquamarine in the center. UMM.....I want what she has!!!!! She was given the ring as a Christmas gift from her hubby 2 years ago. Well played Mr. Arrajj...I like your style!
Ring:
Helzberg Diamonds
- $799.99
Okay, now that I've gotten over my ring obsession for the moment, yes, they look beautiful with the earrings! Thanks for sharing your pictures, I'm so glad you now have a matched set!