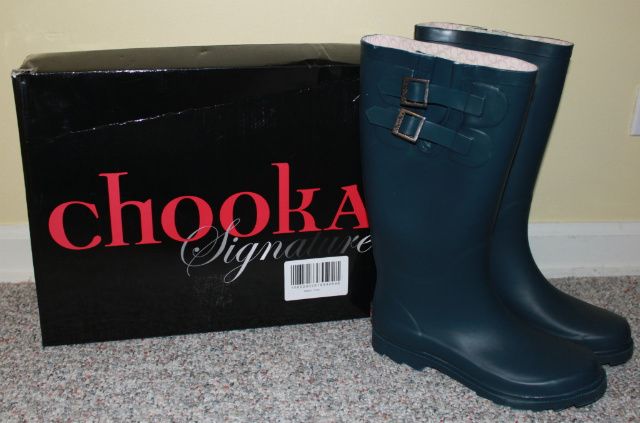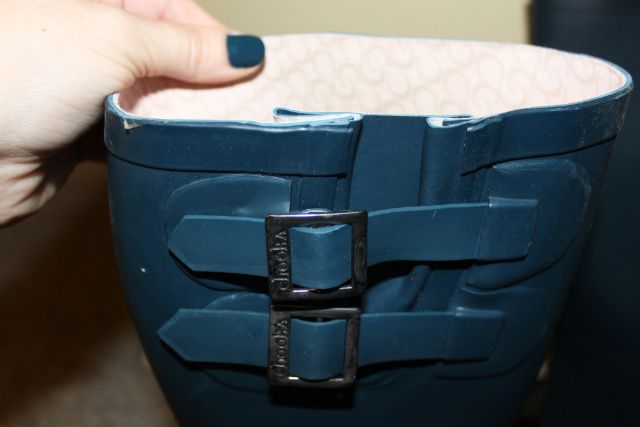 Boots: $39.50 Victoria's Secret
When I got rid of 7 pairs of shoes last month I treated myself to my new clogs and these rain boots. I love them! I even love the super cute inside! I was torn between this color and army green, but in the end I went with blue! I was told they were on back order until late December, but for this price I figured I could wait. I was very excited to learn they had come in early. Now I can get some use out of them before the end of the rainy season!
When I went online to grab the link so you could check out the great find, they were no longer there! They must have sold out and taken them off line. Sorry ladies! I hope you got yours while they were selling them!