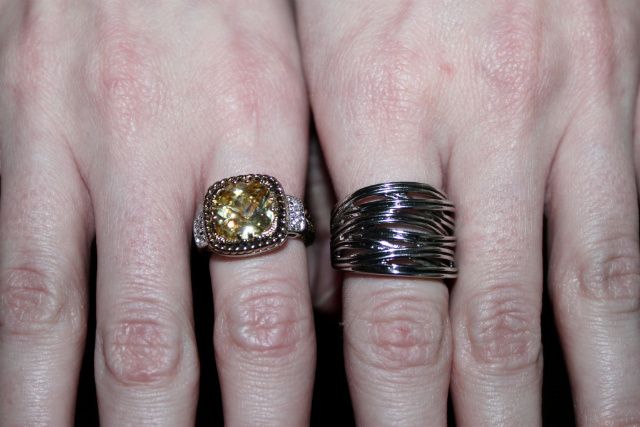 This weeks "I want what she has!" goes to Kelly Belue. I am loving this entire look!
Sweater
: $48.30 (on sale from $69) Metropark
Jeans: $150-$170 (can't remember exact price) Rock & Republic
Lemon Chiffon Ring
: $88 Lia Sophia
Wound Up Ring
: $40 Lia Sophia
I've actually never heard of Metropark, but after seeing this sweater, I really want to do some shopping there. They have locations in Chicago and in Schaumburg, but they also have an online store! I love my online shopping!! And these rings? GUSH! Love them. Kelly has invited me to a Lia Sophia jewelry show this week (don't have a sitter yet, but will do some shopping either way!) so look forward to some new jewelry in my future!
Great outfit Kelly! Now if I was only your size so we could start trading clothes again..... I'll get there! ;)