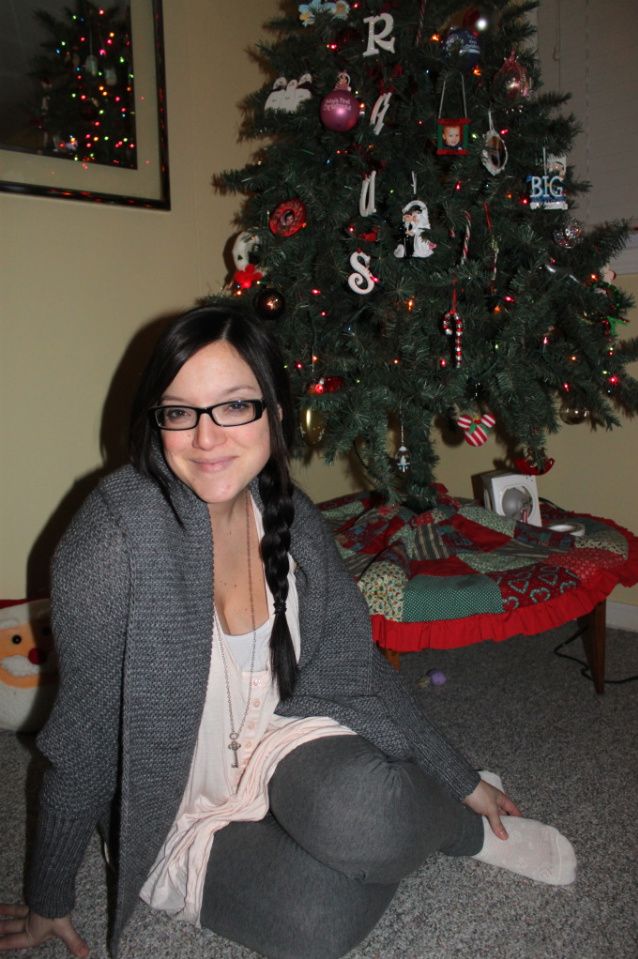 Leggings: Express
Tops: H&M
Sweater: Express
Socks: Target
Necklace:
Erin Gallagher Jewelry
No one thinks I actually get all dolled up everyday of the week right?! I realize that it may seem this way, however this is not the case! I would love to be superwoman, but I'm just me. I have 2 kids under the age of 3 and I'm far from perfect! This is me on most days! THIS is my uniform. Leggings and layered tops are the norm. In fact I own leggings in most dark colors (grey, black, brown, navy). I also wear my glasses a few days a week to give my eyes a break.
I do get dressed more then this or dressed up a few days a week to just feel like a woman! It's very easy in all the dirty diapers, laundry, and throw up to forget you are a girl, so I try and take me time as often as I can. Just an hour to shower and get pretty makes me feel refreshed and ready for another hard day or two! Just wanted to clear this up!! And yes, I'm a 31 year old woman who wears a braided side pony tail. OFTEN!
Since yesterday's post I had a nap and a better nights sleep. Life makes sense again! ;) Hope everyone has a fun and safe NYE!