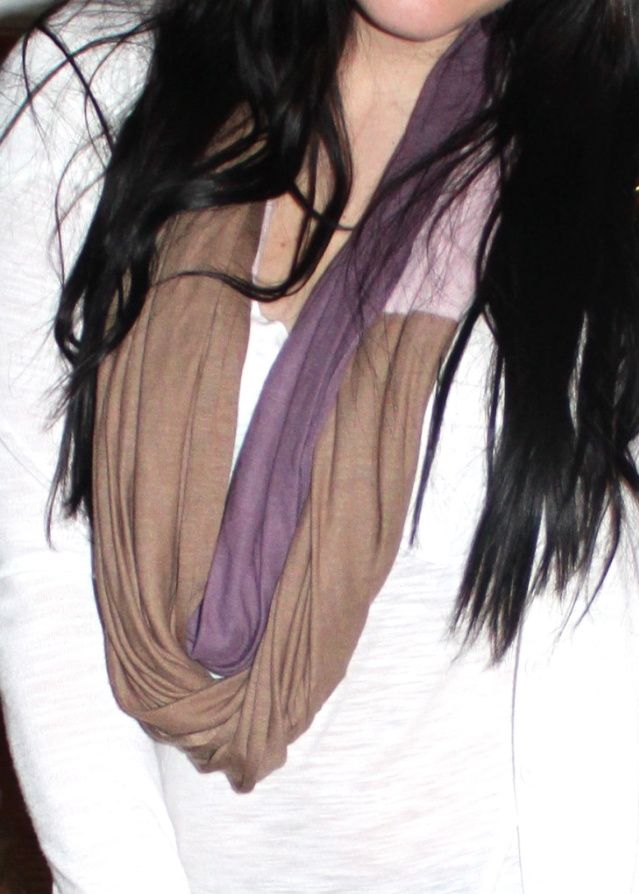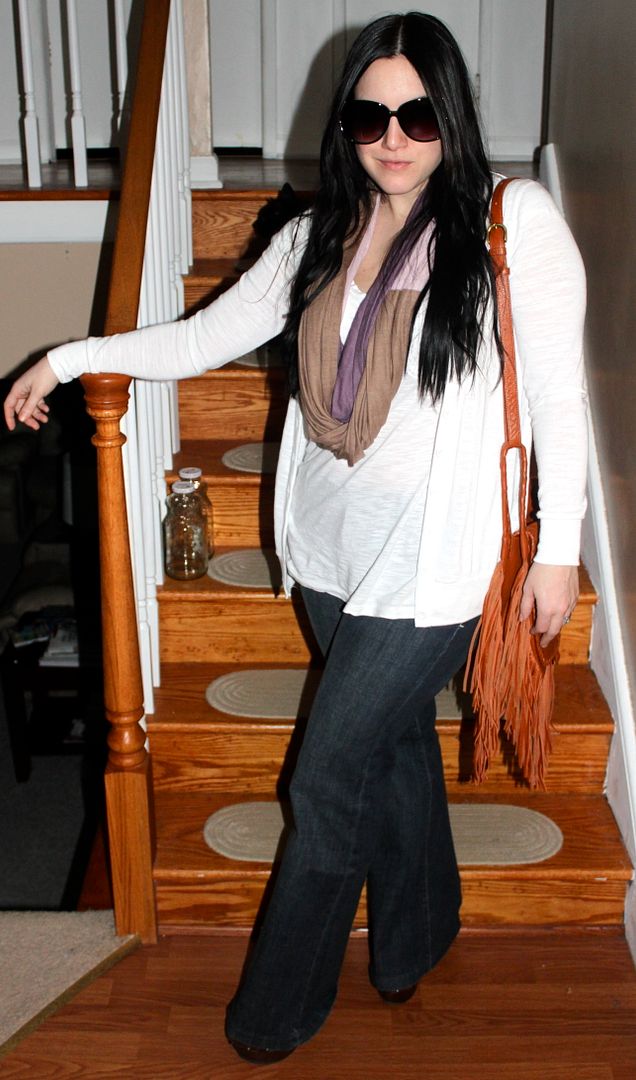 Top: Victoria's Secret
Cardigan: Forever 21
Scarf:
Loft
(gift)
Jeans: Old Navy
Purse:
Rachel Zoe
Shoes: Jessica Simpson
Sun glasses: Target
The sun was shinning bright and I didn't even wear a jacket while I ran errands this day! Okay, it was only 49 degrees out and I probably should have, but I was so excited the snow was melting I had to layer and go! It was casual enough to run around in during the afternoon and also nice enough to have a few friends over for Chinese food!
I was just given this scarf from my mother-in-law and I absolutely love it! I have never been a huge scarf person, but maybe now I might be! I love the easy breeziness of this look!