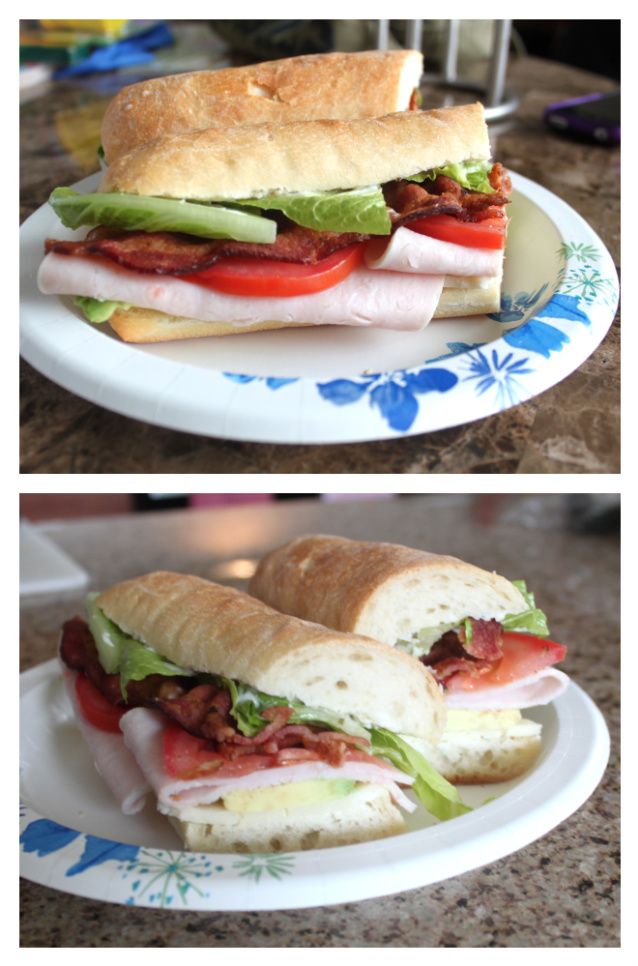 My mom has been making quite a few meals for me lately and I seriously have been loving every minute of it. This was my lunch on Monday. Be jealous! ;)
What it is:
Ciabatta bread
Yogurt ranch dressing
Turkey
Havarti Cheese
Romaine lettuce
Avocado
Bacon
Tomato
Just writing this post makes me want another one! I hope you all try it, it seems so simple but something about that type of cheese with the avocado and yogurt ranch dressing....it's beyond amazing!